We love the 4th of July at Idahoan! The entire week is filled with great events and anticipation of the best fireworks display west of Washington DC. Many of us go up to the hills (Eastern Idaho speak for the mountains) with RV's and tents. Traditional picnic and backyard barbeque recipes get dusted off, the grill and outdoor furniture gets special attention, and American flags line the streets of many of our neighborhoods.
My traditional 4th meal is King Crab legs and a scratch coconut cream pie. It also doubles as hubby's special birthday dinner request. This year we are going to have family in with young children so I am going to change it up with a more traditional menu with, of course, the Idahoan twist.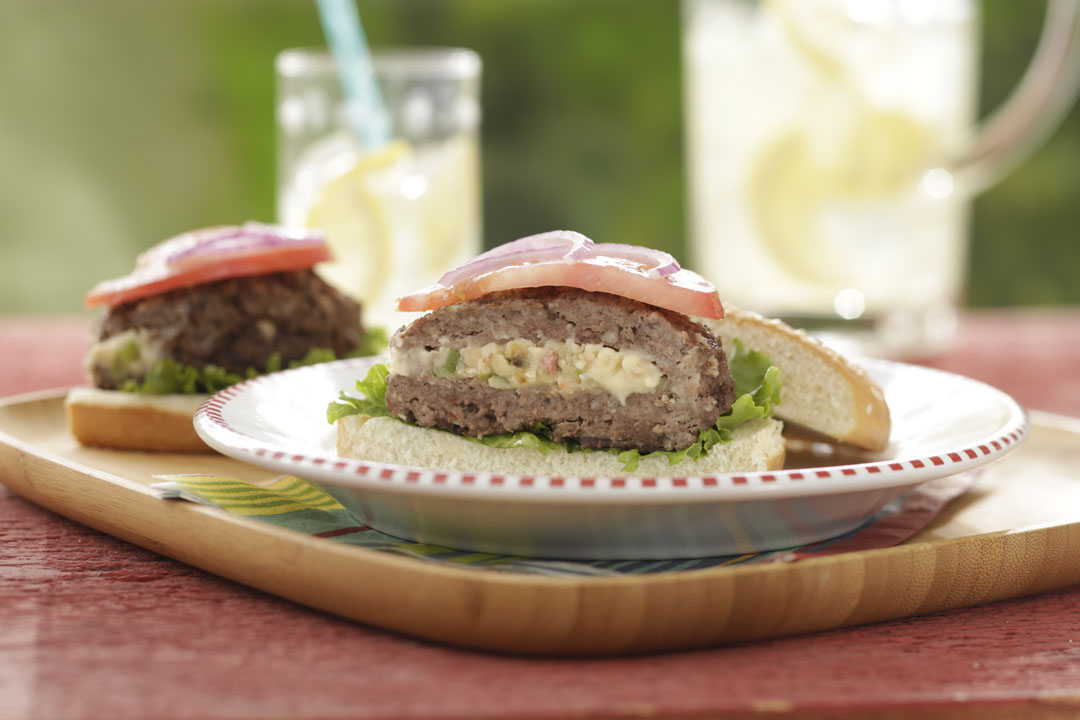 When I was a little girl, my dad used to make "secret hamburgers". Two thin ground beef patties with a slice of cheese or onion sealed in the middle and grilled. Our Idahoan version is to use our newest flavor, Bacon & Cheddar Chipotle Flavored Mashed  in a double play – as the seasoning for the ground beef and then as the secret ingredient.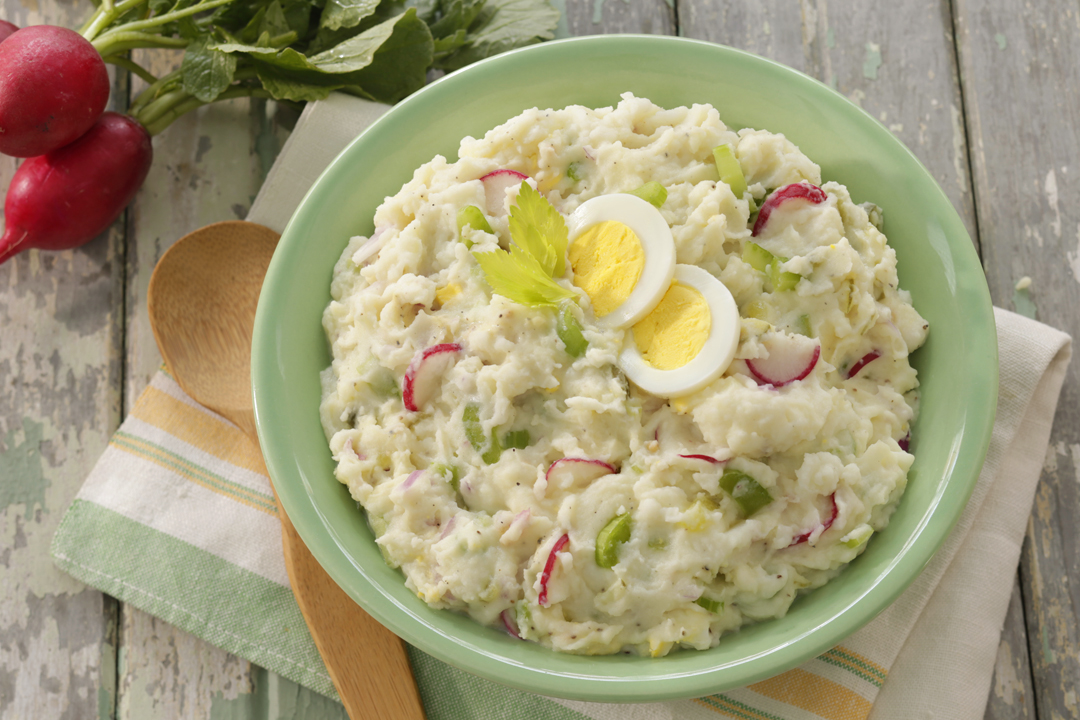 With Bea's Mashed Potato Salad on the side and topped off with a very patriotic Lemony Mint dessert, I think my guests will love the meal and get a kick out of the secret inside of the hamburger.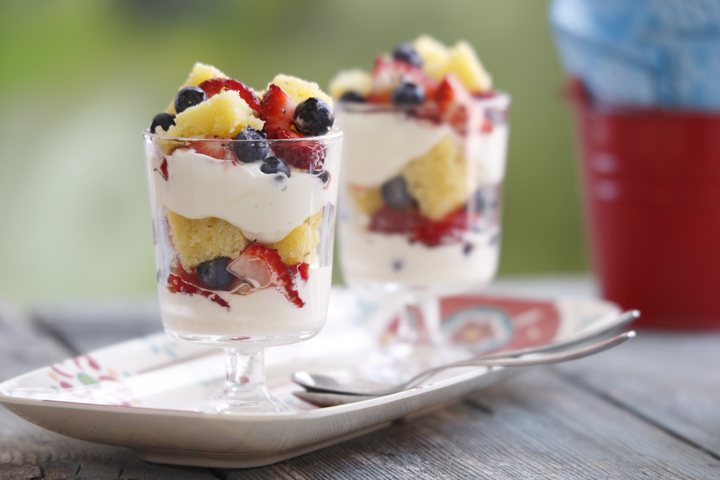 I am going to enjoy spending time with my company with the convenience of Idahoan mashed potatoes! Trust me, after you try the mashed potato salad recipe, you will never boil and peel another potato!
Happy 4th to all!