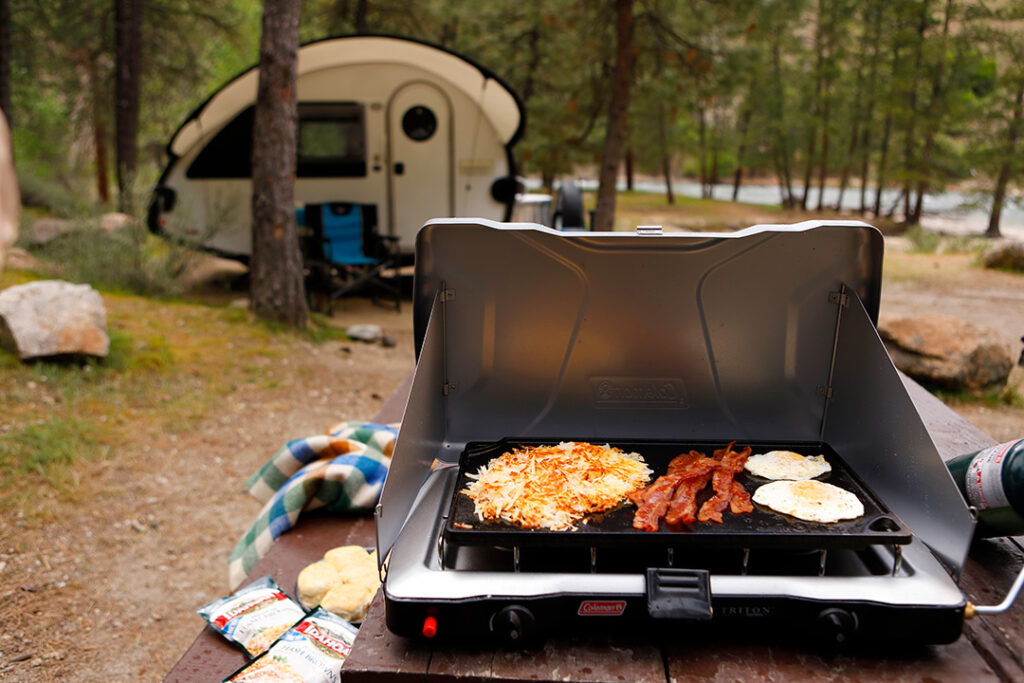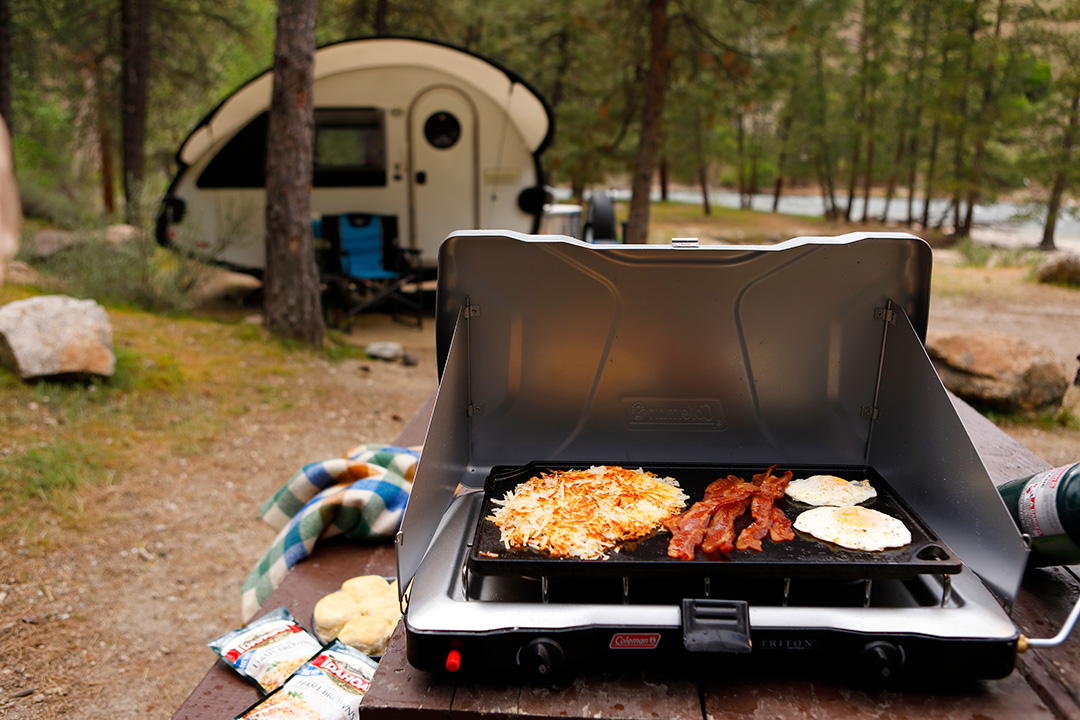 Why is it that everything tastes better when you are camping? Is it the fresh air? The change of environment? The daily activities – hiking, swimming, fishing – that work up a real hunger? Maybe the reason doesn't really matter as long as there's something delicious to eat.
That's where we come in. Not only are Idahoan Hash Browns tasty, but they are WAY easier than trying to make them from scratch out in the woods.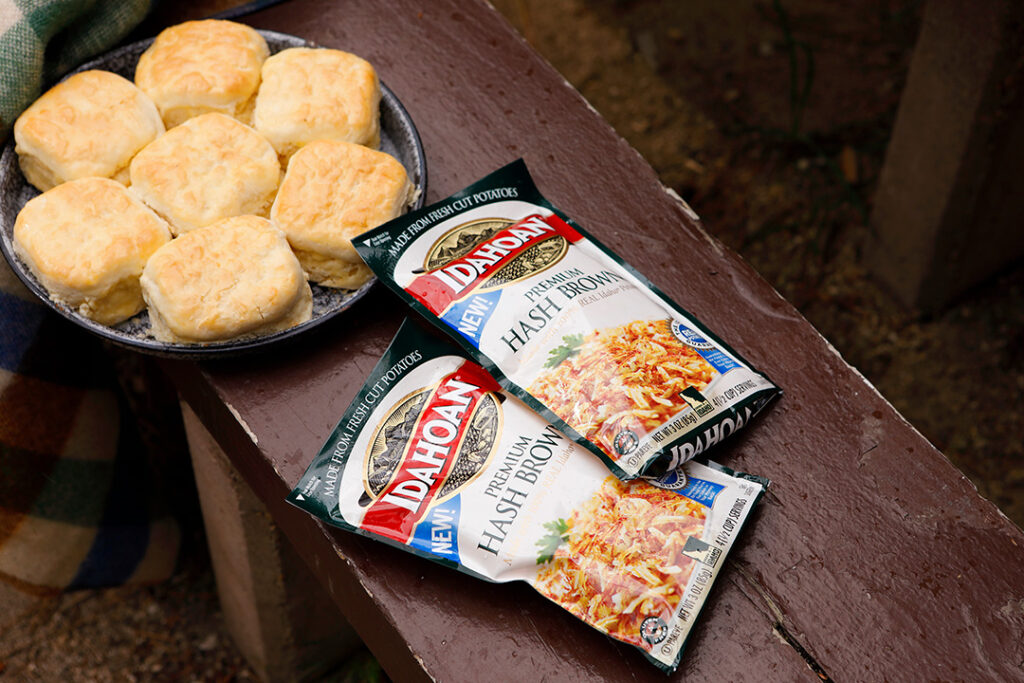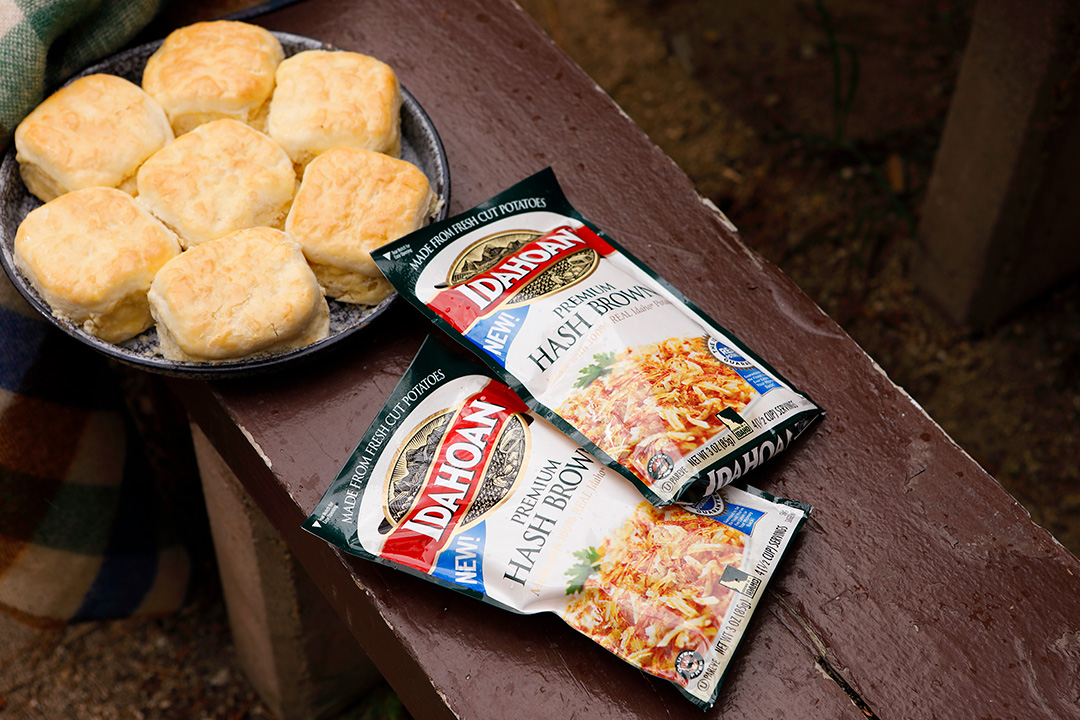 Easy Camping Hash Browns
A great solution for car camping OR backpacking!
• No peeling or shredding. We've done all the work for you!
• All you need is hot water and 10 minutes to rehydrate.
• Add a little oil or butter to a hot griddle and they cook up golden and crispy.
• Much lighter and easier to pack than fresh potatoes.
• Weighs only 3 ounces and makes 4 1/2 cups.
• Great for backpacking with very little packaging to pack out.
• Have fun with the seasoning! Think beyond salt & pepper to Creole, dried herbs, garlic and onion powder, or grated cheese.
• Pack some bacon bits to add for a lightweight solution when backpacking.
• Ditch the plate and go hand-held by using them as filling for a breakfast burrito.