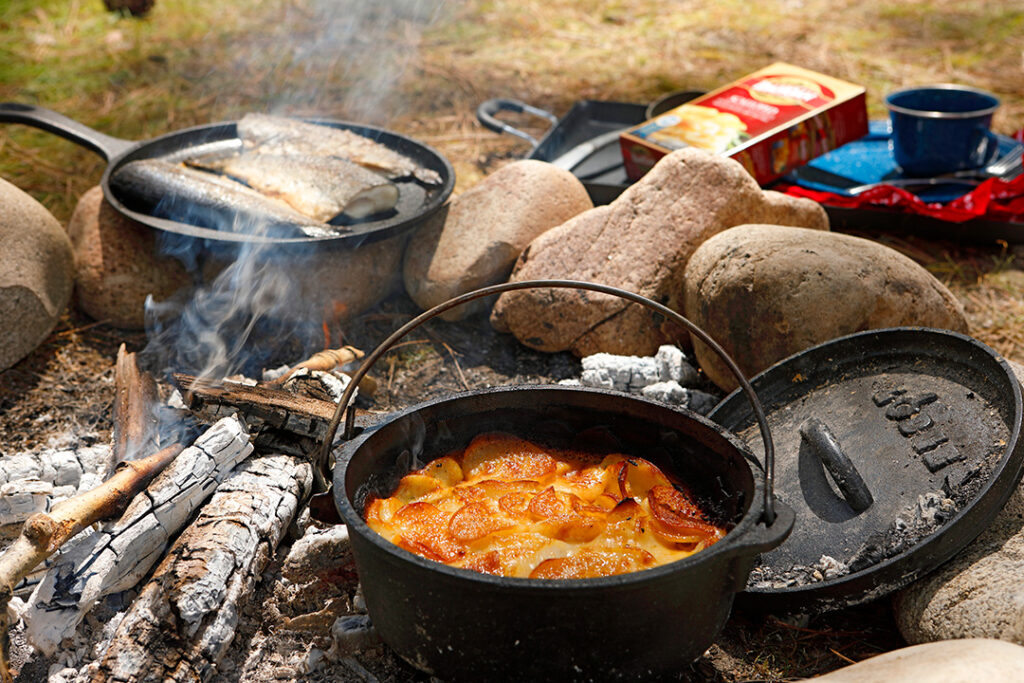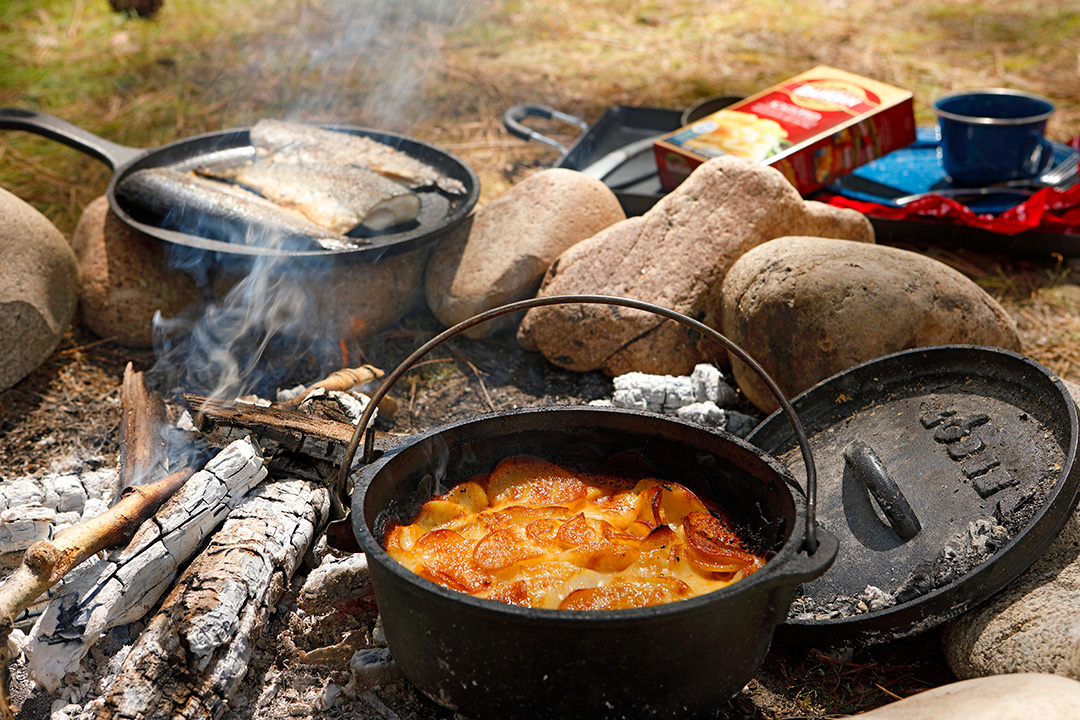 When you're camping, we think, it should be all about hikes, and campfires, and fishing. Not laboring over a camp stove making meals.
But why is it that nothing tastes better than food cooked in the mountains, over an open flame and eaten by a campfire?
So we have the perfect compromise of ease, great taste and a smell that will have all the campers around you drooling.
Dutch Oven Scalloped Potatoes
• Depending on the size of your Dutch oven – and the number of hungry campers, of course – you might need to use numerous packages of Idahoan Scalloped Potatoes or consider getting the family sized!
• Spray Dutch oven with non-stick cooking spray for easier clean up.
• The ingredients and preps are the same as if you were cooking them at home so don't forget to pack milk and butter. Cooking time will need to be monitored as that will depend on the heat of your fire. You'll know they are done with the potatoes are tender, the sauce is bubbling around the edges and the whole campground is filled with smells of deliciousness!
• Don't limit yourself to just Scalloped. We have other casseroles, such as Au Gratin, Applewood Smoke Bacon, Jalapeño Cheddar, Loaded Baked and two new flavors: Bacon & Ranch and Cheesy Hash Browns!
• Make it a one-pot meal by stirring in a protein like cubed chicken, ham or ground beef. Our casseroles are also a perfect accompaniment to that trout you just pulled out of the river!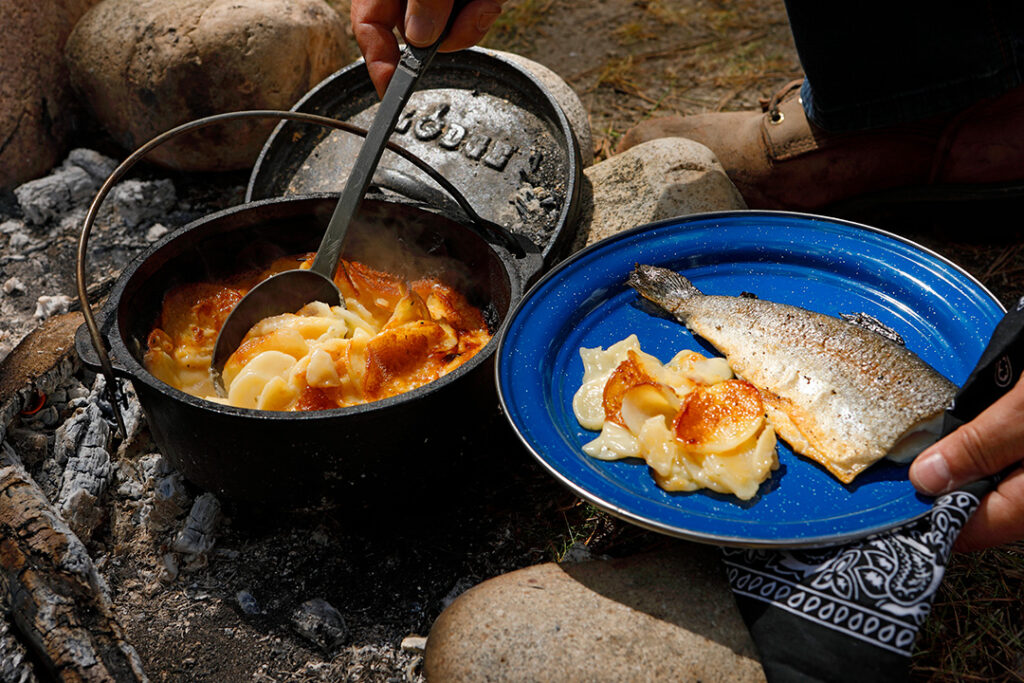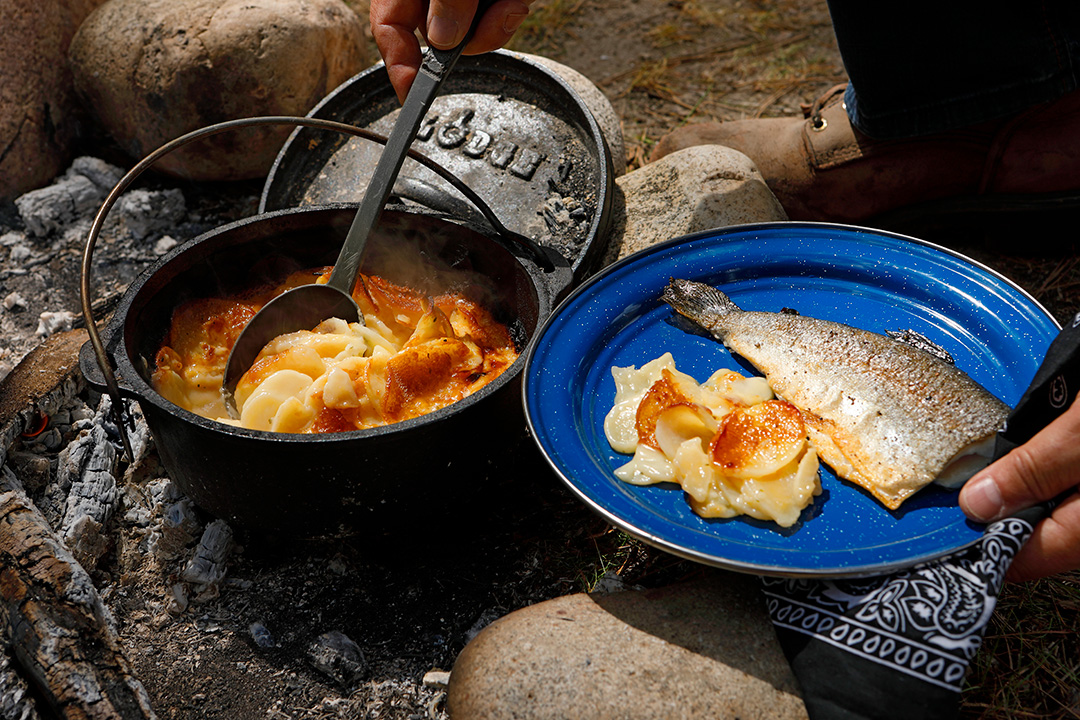 Now that dinner is well underway, it's time to get back to catching that trout! Cheers to camping season!