Last September the Idaho Potato Commission invited eleven of the country's top food bloggers to travel to eastern Idaho to experience first hand our beautiful countryside and see a potato harvest in action. They spent time with growers roaming the fields and even digging up a few potatoes of their own. They met with shippers and found out about the proper way to store a potato. And we were lucky enough to host these talented writers one day (yes – we see there's twelve folks in this photo! That's Don Odiorne of the Idaho Potato Commission in the front on the right) so they could see how a truck load of potatoes turns into Idahoan product.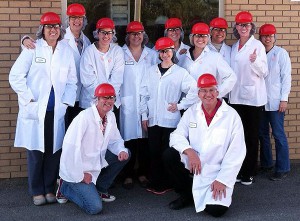 One of the bloggers that made the journey all the way from Florida was Julie Deily of The Little Kitchen. She wrote about her time in Idaho and we'd dare to say it sounds like she had a spudtacular time!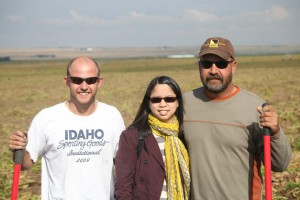 We also shared a little secret – that our potatoes make a great thickener in soups – a trick Julie took to heart and uses in this recipe for Pantry Vegetable and Pasta Soup.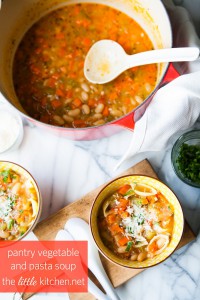 Thanks Julie for coming out to visit! While it may have been your first, we certainly hope it's not your last visit to Idaho.