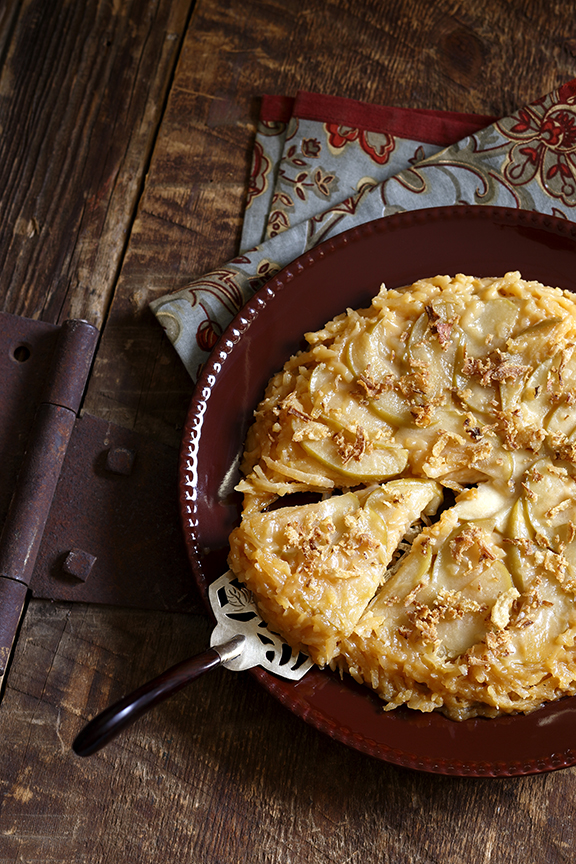 One of my fondest memories as a child was to have a tea party with my grandma. There were always treats served with our strong and sweet Russian tea and my favorite was a thinly sliced red apple and cheddar cheese. It was no coincidence that I stumbled on an Idahoan version in our test kitchen.
I love the contrast of sweet and savory and the combination of our Cheesy Hashbrowns and the sugary tartness of a Granny Smith apple is a perfect match. You can create a more decorative version by placing the apples in a pin wheel design on the bottom of a round baking dish and inverting once baked on a plate, or my choice, preparing it in a 10? skillet on the stove top and then baking it off in the oven.
Get the full recipe here.
I love to serve alongside pork but our office staff loved it as a main dish. I think that Grandma would approve!