If I could live in a large city I think I would choose Pittsburgh. There are lots of cultural events, sports venues, friendly people, incredible restaurants and the audacity to cover all sorts of entrees with French fries. Yep, you heard me…French fries.
In preparation for our latest Idahoan Mashed Potato Cup promotion and support of NCAA football, I warned my colleague that sandwiches come with French fries – not as a side but as a topping. He looked doubtful so I did my research and provided images of the famous culinary peculiarity. He became a believer.
Once we arrived in Steel Town, I did my best to find a restaurant with the famous sandwiches but to no avail. Not until we found the Church Brew Works and their Pittsburgh Style-Traditional Salad. Yep, fries on a salad. Sadly, I couldn't bring myself to use ketchup but ranch dressing worked.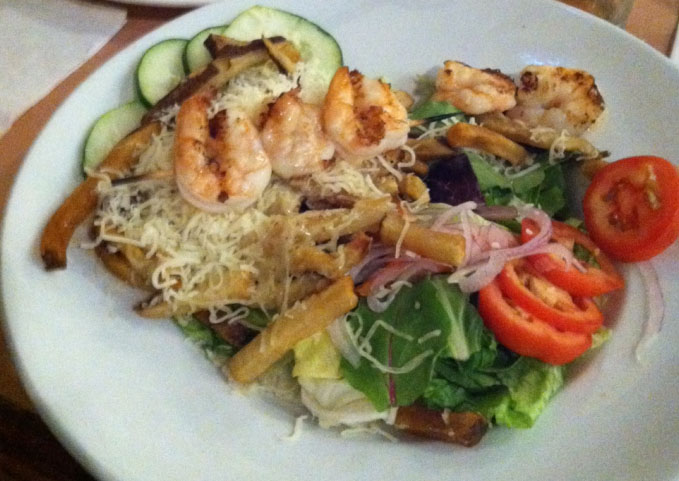 On another note, it was a pleasure to provide samples of our mashed potatoes to hungry students on their way to enjoy the Pitt / Florida State game. We loved their team spirit and especially the Pitt Panther, who found time to meet the newest member of the Idahoan family, Homey Style. The Panther showed us some new dance moves and truly was a great ambassador.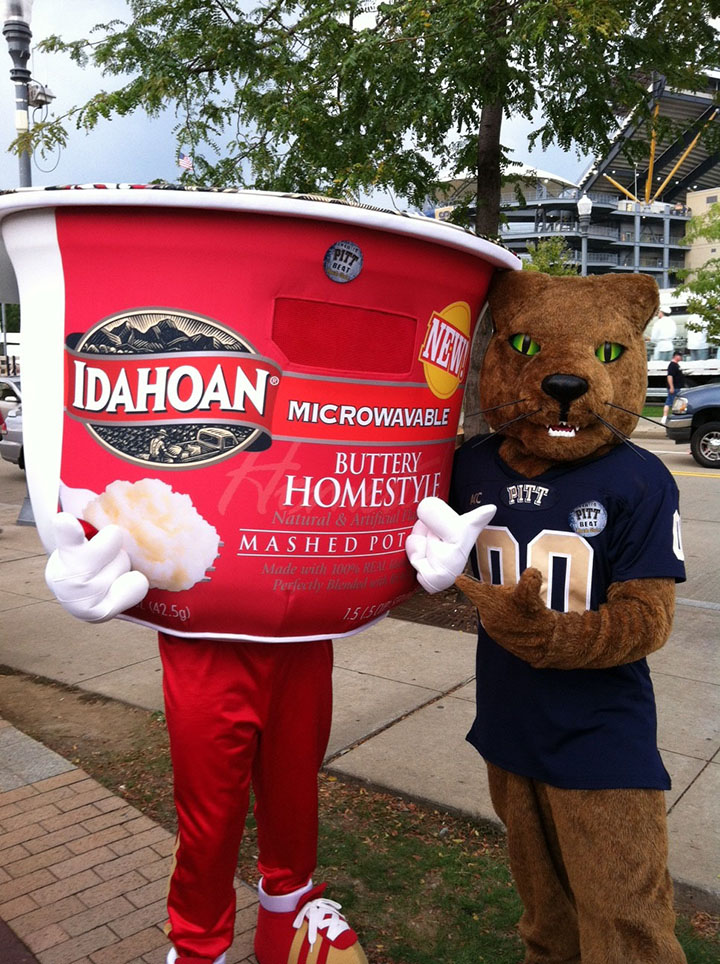 We can't wait to return to Pittsburgh on November 9th for the Pitt / Notre Dame Game. We will have to bring our very own Idaho culinary peculiarity, fry sauce!