We can't help it… sometimes it's fun to play with food! Take for example a holiday tradition we started three years ago with Mr & Mrs Russet, newlyweds at the time, and their dog Fluffy.
Their adorableness grew as did their family when by the next holiday season there was a new addition – Baby Red.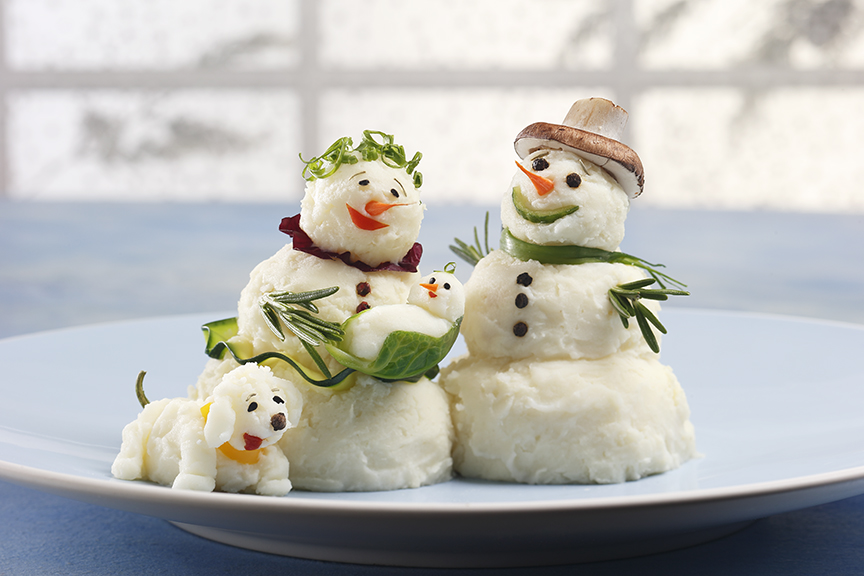 Now this year the Russets are out for a day of family fun on the sledding hill with Fluffy frolicking alongside the whole way.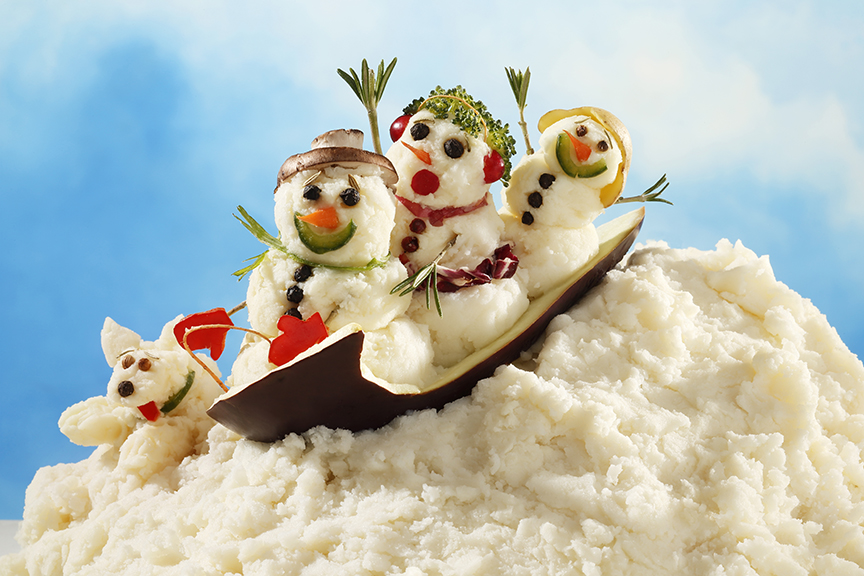 Family time and fun… it's what the holidays are all about. Wishes for the happiest of seasons from all of us at Idahoan.