Ah… summer. Camping time. In the wake of COVID-19 perhaps never has camping been more appealing. And we have the perfect, inexpensive camping food to take along!


The Rise of Camping
We predict that the summer of 2020 is going to see a surge in people heading to the mountains to go camping.
Life in Tents says it perfectly, "Nature has all the essential elements to boost our happiness and immune systems, with the fresh air, open spaces and poor cell reception."
Get outside – after months of sheltering-in-place, folks are anxious to get outside and get some fresh air.
Change of scenery – we've seen a lot of the inside of our houses these past weeks so a change of environment is welcome.
Disconnect – take a break from the abundance of screen time and home improvement projects.
A way to revive summer – with the cancellation of concerts, sporting events, festivals, parades and even public pools not opening in some cases, camping is a way to make it still feel like summer.
Vacation option – while a lot of people might be reluctant to get on a plane or stay in a hotel, camping provides a chance to still take a vacation.
Inexpensive – a way to get away without breaking the bank.
Inexpensive Camping Food
Idahoan products are the perfect, inexpensive camping food! Click on each of the headings below to find out more details about why.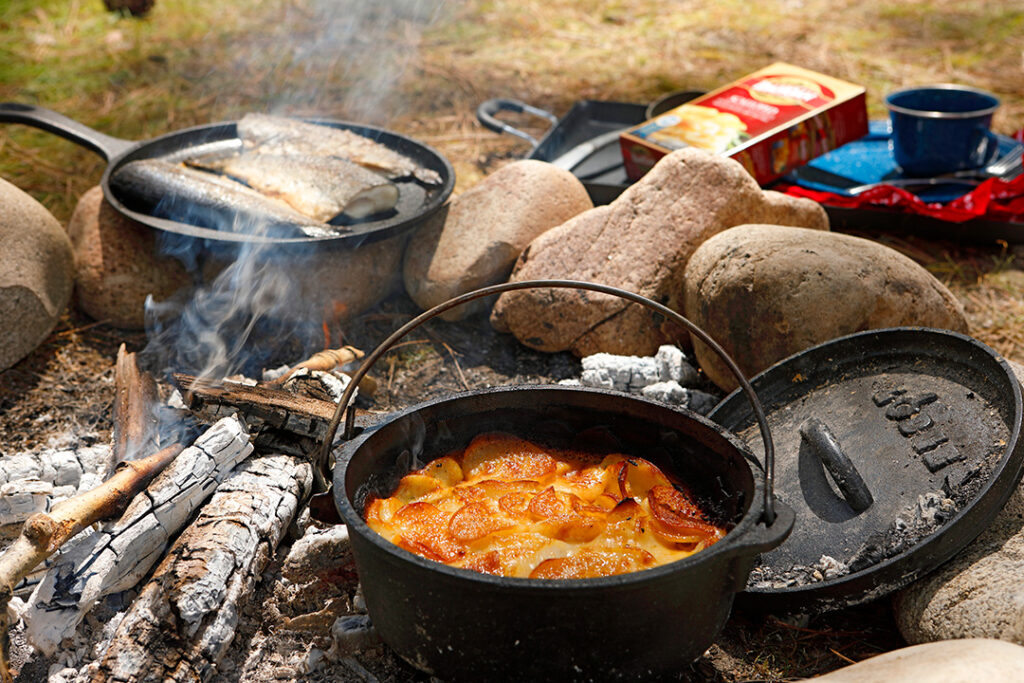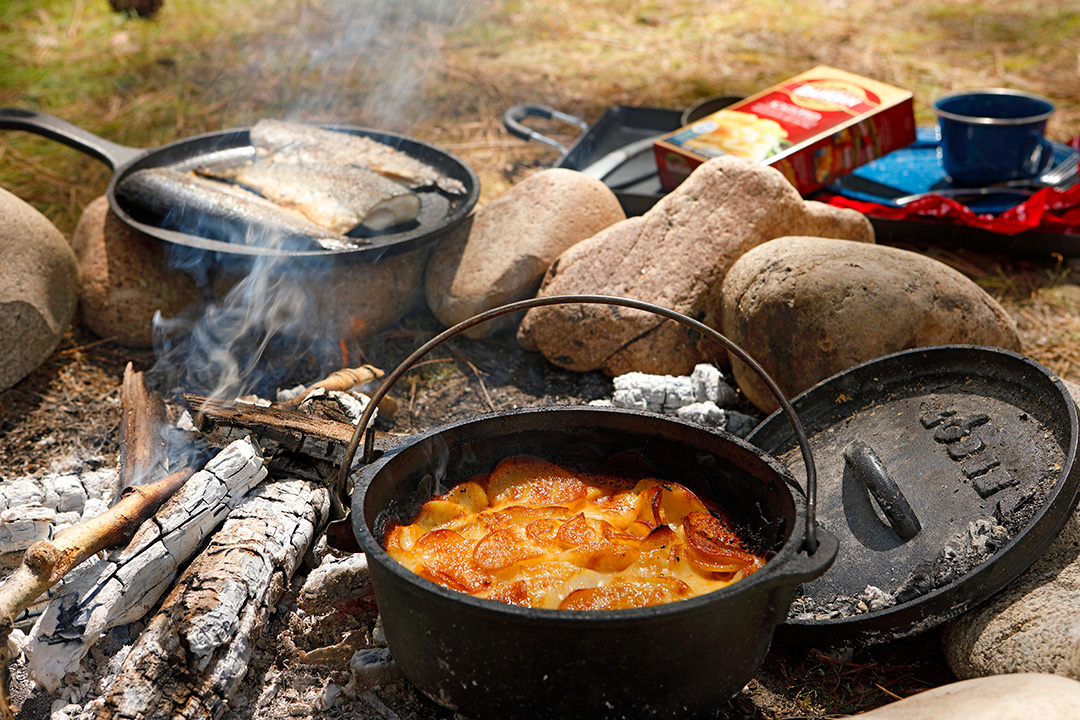 Click to find out this easy way to make scalloped potatoes in a Dutch oven.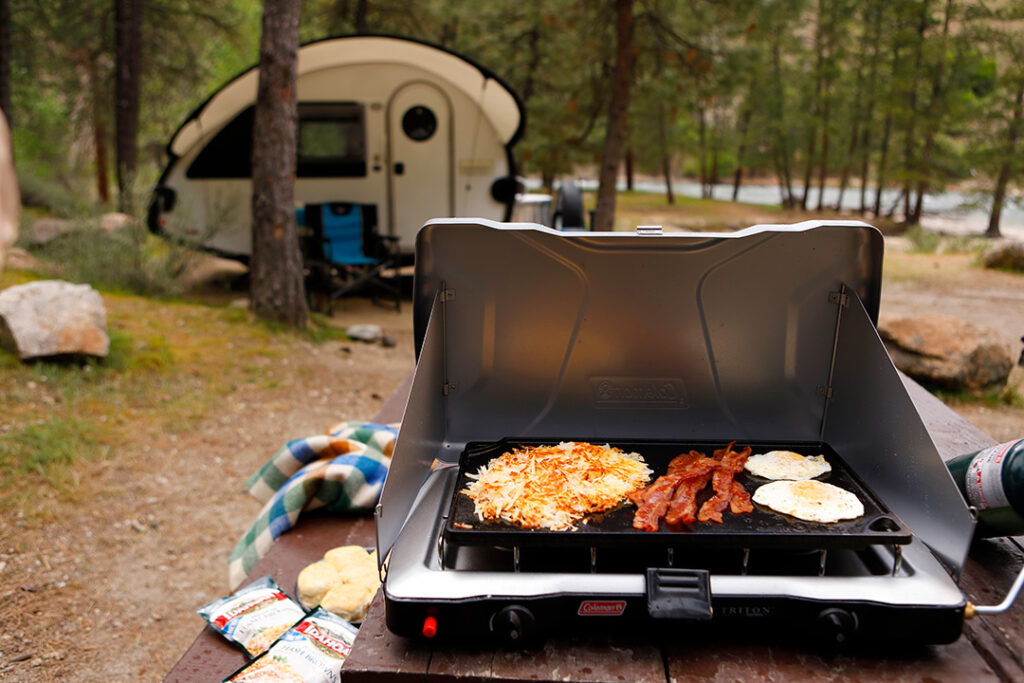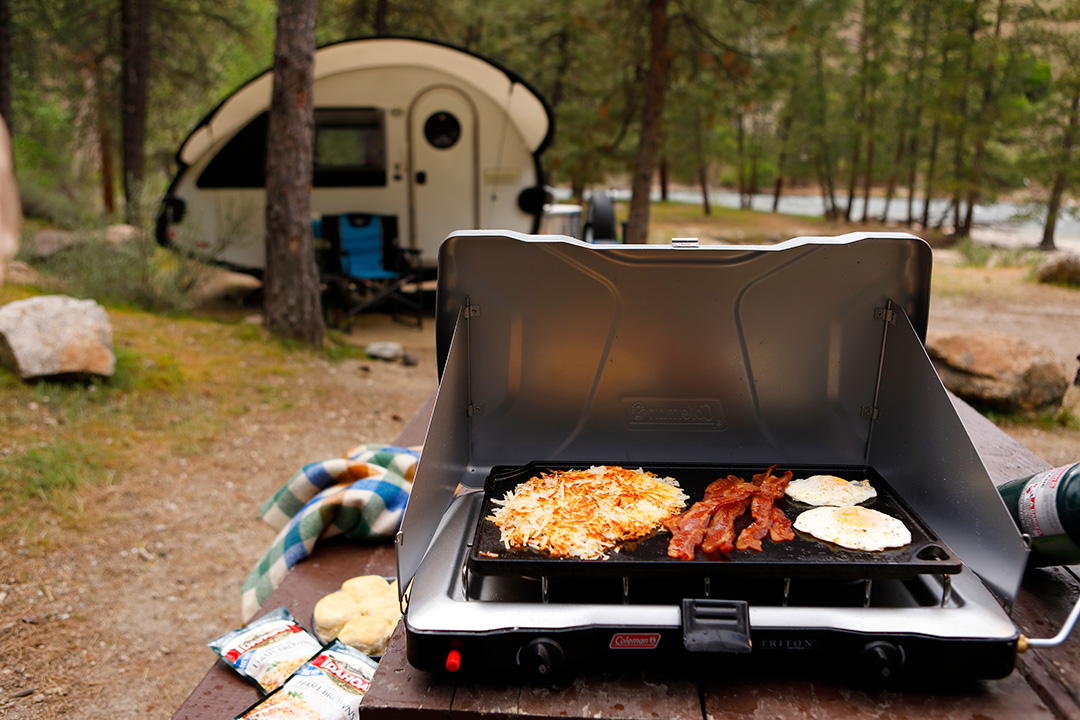 Crispy hash browns hot off the griddle will make the whole campground jealous.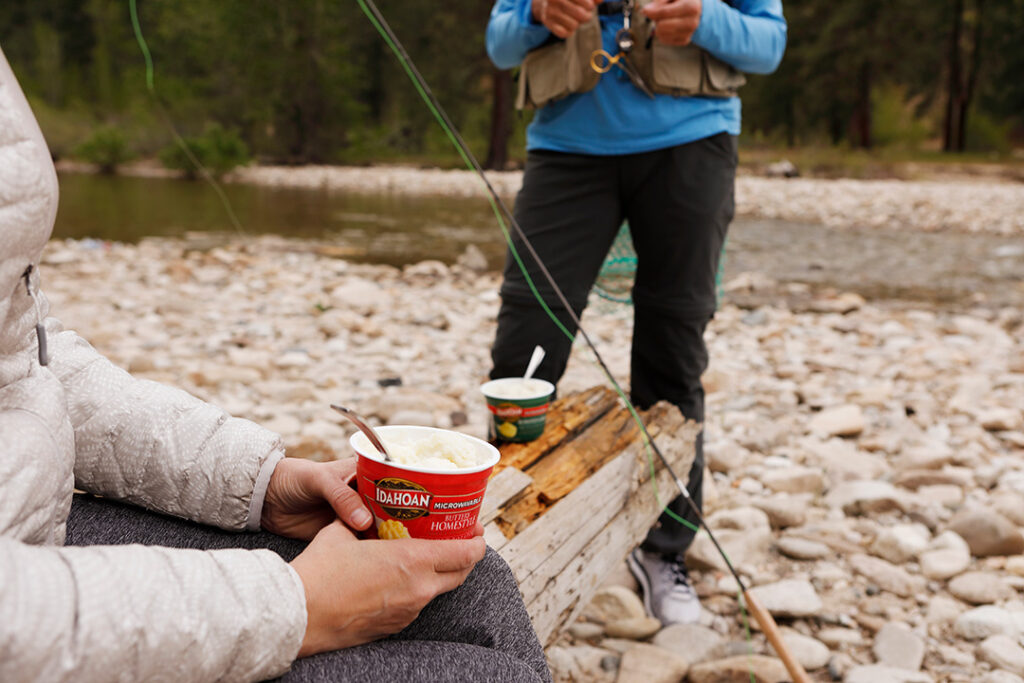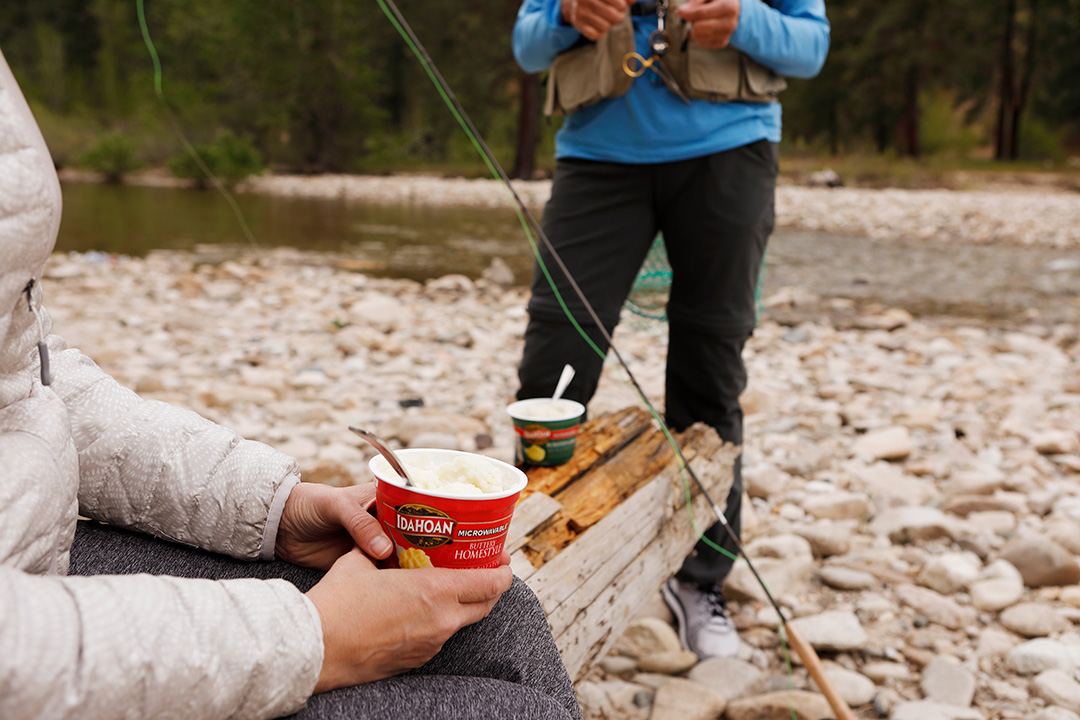 When each family member is off doing their own thing, mashed potato cups are a great, fast solution for a quick bite in between activities.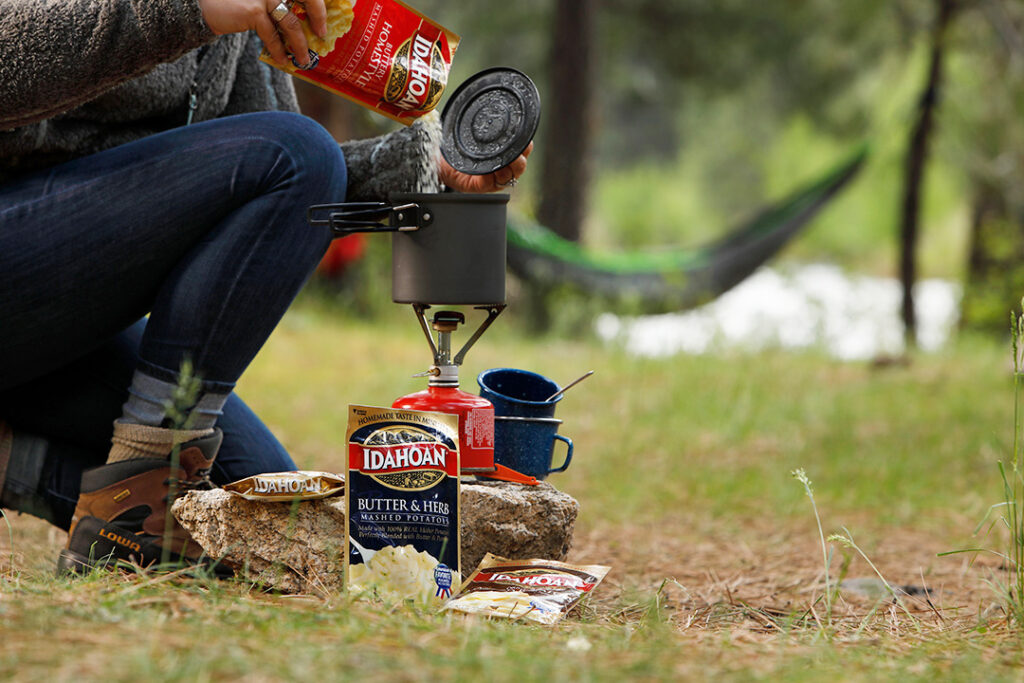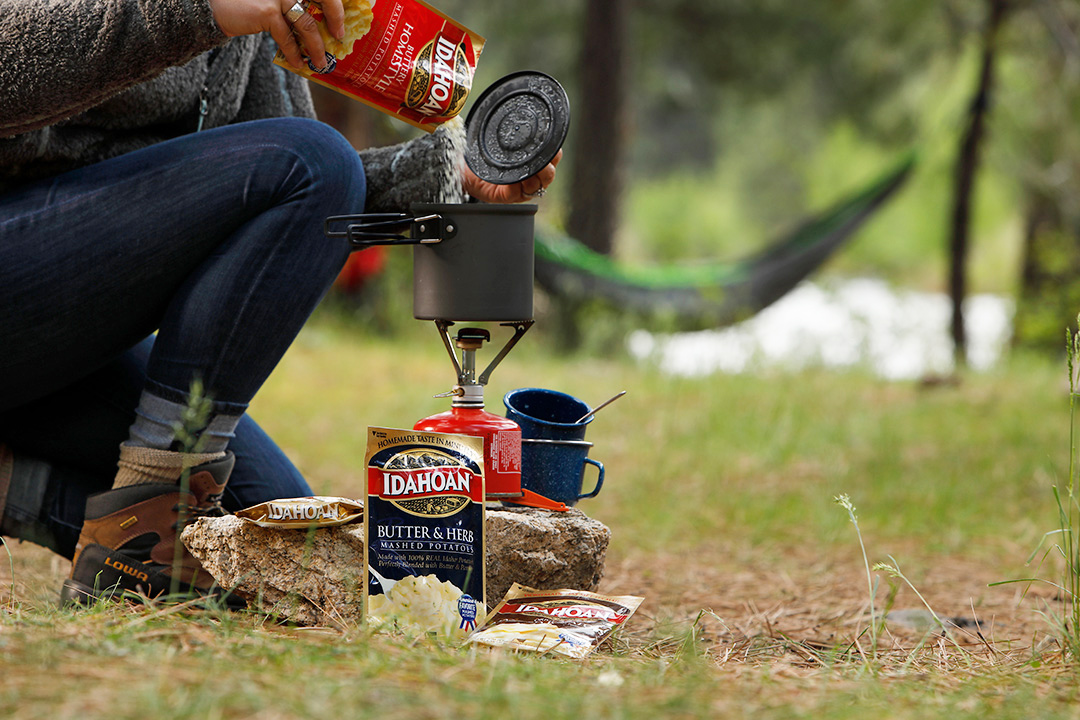 Because they are lightweight and delicious, Idahoan mashed potatoes are perfect for backpacking. They are also inexpensive and sure to keep you fueled for miles!
---
We hope whether you're headed to the hills for a day trip or a week; car camping or backpacking; that you take us along for the fun!