Seems like summer has come on with a vengeance here in Idaho. Boise recorded the hottest June since 1918 with sixteen days over 90°F and one day hitting a sweltering 110°F – the warmest June day on record. And so far July hasn't shown any reprieve.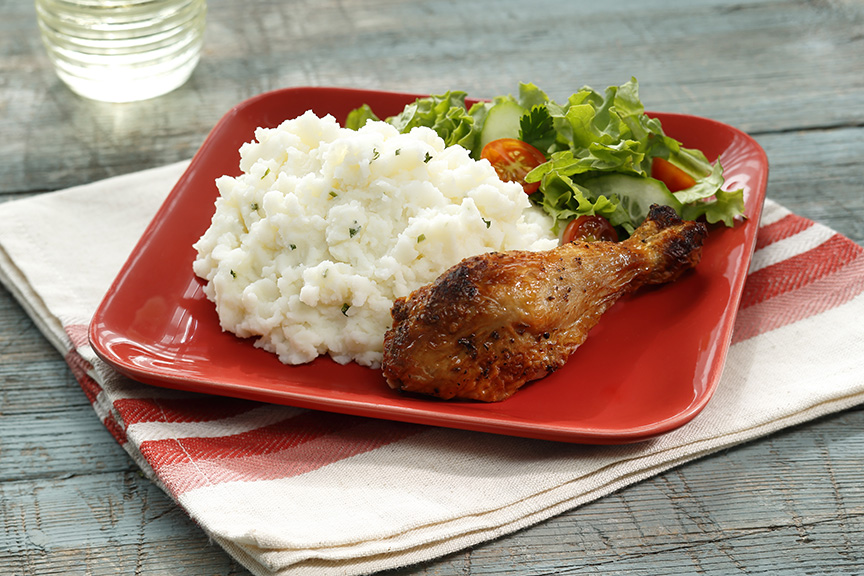 So with the air conditioning already working overtime, we're keeping dinners simple by turning to our
Easy Meal Solutions collection
. A rotisserie chicken is the perfect place to start as it's good hot or cold and makes great leftovers.
We're pairing that with our brand new
Sour Cream & Chives Mashed Potatoes
– classic baked favorites mixed with our real Idaho® potatoes. This product is so new it might not have hit the shelves in your area yet so while you're keeping an eye out for it,
Buttery Homestyle
would also make a perfect accompaniment. A packaged green salad kit rounds out the complete meal that not only is ready in no time but helps you keep your cool when it comes to summertime dinners.