Even though June 21 might be the official start, Memorial Day weekend always signifies the start of summer for me. The patio has been cleaned off, lawn furniture reappears from the garage and finally the threat of frost has allowed for pots to be filled with flowers blooming in all shades of cheery.
Just last weekend I got the propane tank filled in preparation for the many weeks ahead where I'll be cooking outside more than in. And on the menu for the holiday ahead? These Turkey Burgers a la Spud – one of the newest additions to our Easy Meal Solutions collection.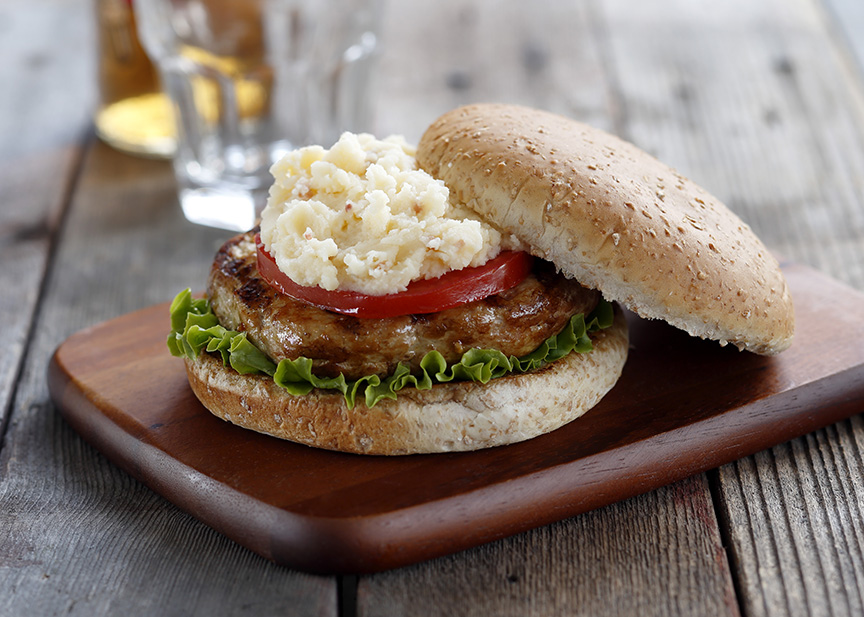 Putting potatoes with a burger is certainly nothing new. Think potato salad, fries and chips. But putting potatoes ON a burger – now that's an unexpected twist. And why not? Especially when it's our Applewood Smoked Bacon Mashed Potatoes, full of ingredients that are beloved burger toppers like cheese and bacon. Find the recipe here and make sure you check out these ideas for entertaining all summer long.
So fire up those BBQs and let's get summer started.