August already? Why it only seems like yesterday that we were kicking off the summer with big bowls of potato salad for Memorial Day. And then suddenly we were celebrating Independence Day with a grill full of hot dogs. So with the last month of summer suddenly upon us, it's a reminder that there's only so many camping opportunities left. It's time to pack it up and head for the hills.
And don't forget the fishing pole as there's nothing better than sitting around a campfire, with the catch of the day sizzling away. Finishing out the meal is as easy as boiling water when you take along any of our mashed potato products. Buttery Homestyle is always a classic or bump up the flavor with Butter & Herb or Roasted Garlic.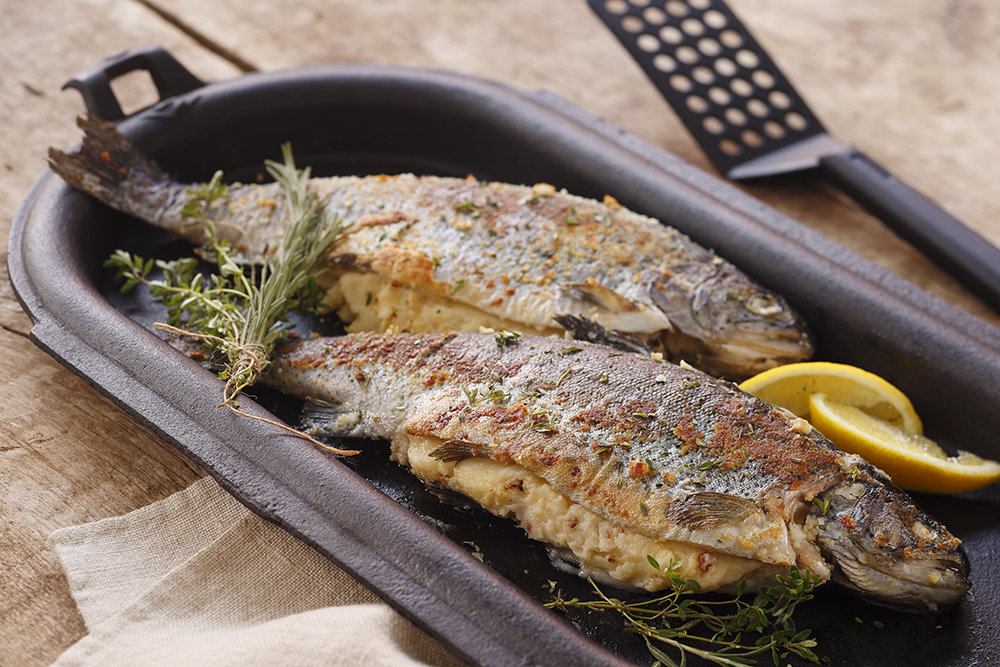 Ready to really impress? Applewood Smoked Bacon Mashed Stuffed Trout guarantees happy campers.
We realize not everyone has the access to the mountains and stream-fresh trout that those of us that live in Idaho do so this recipe is tailored for the home grill as well for a little taste of the camping experience anytime.
Now get out there and embrace summer!