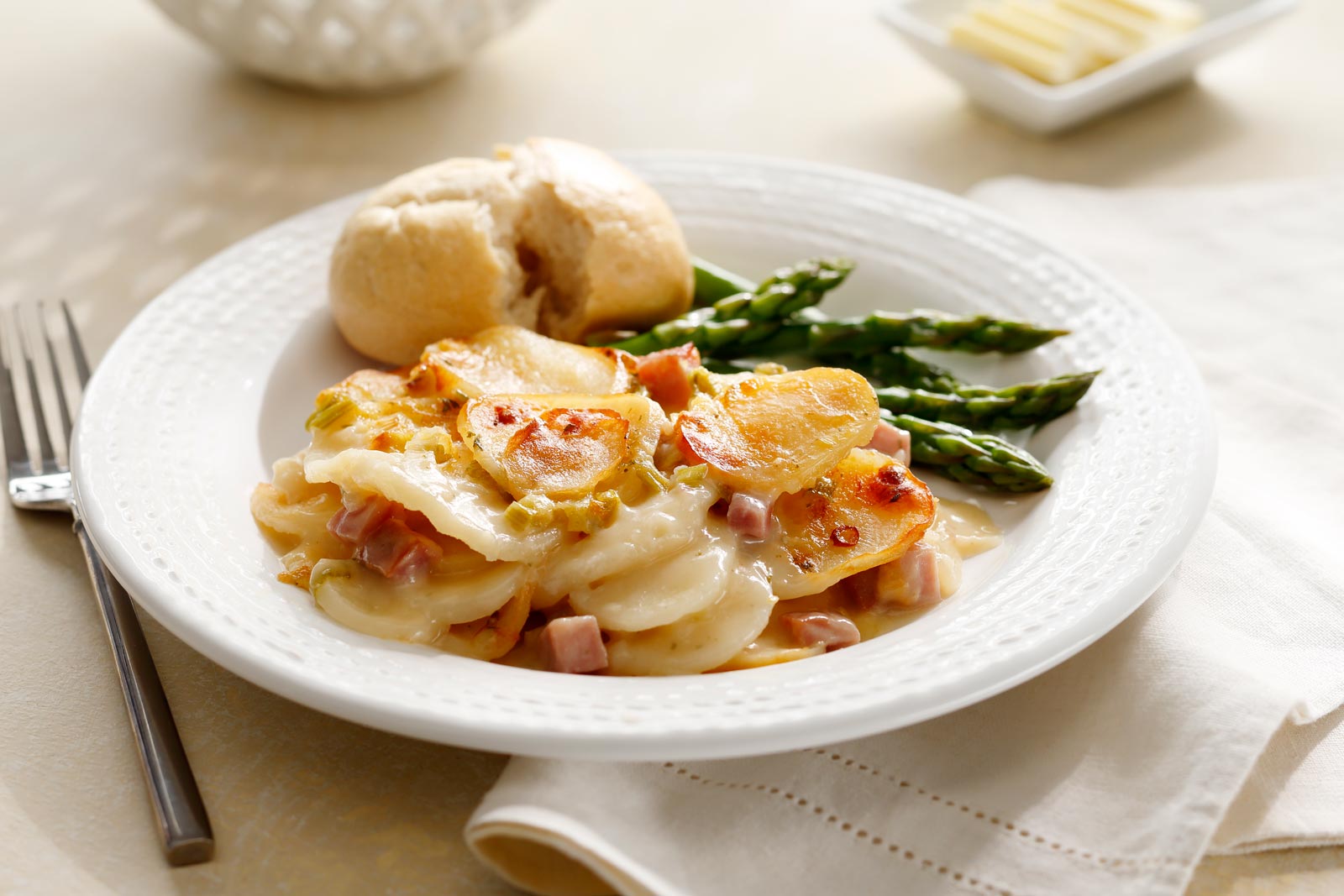 Ham and scalloped potatoes are to Easter like turkey and mashed potatoes are to Thanksgiving – traditional.Easter morning is a time for church, egg hunts and diving into baskets filled with pastel colored plastic grass, foil wrapped chocolates and marshmallows shaped like little yellow chicks. It's a time to make memories, not necessarily dinner.
So cut your time in the kitchen short with our Easter Brunch Scalloped Potatoes recipe. It combines the ham and scalloped potatoes into one easy casserole dish that can be baking while you partake in all the fun. Add some fresh spring asparagus on the side and a roll hot from the oven and you have an easy Easter meal that will be part of the holiday memories.
Happy Easter from the whole Idahoan family!