A well-stocked cupboard has certainly taken on new importance in the past few weeks. A lot of pantry staples have been hard to get your hands on and we know firsthand that fresh potatoes have fallen into that category.
The good news is, as a food producer, our company is deemed essential. The production lines are humming along, making products that are continually headed to grocery store shelves nationwide.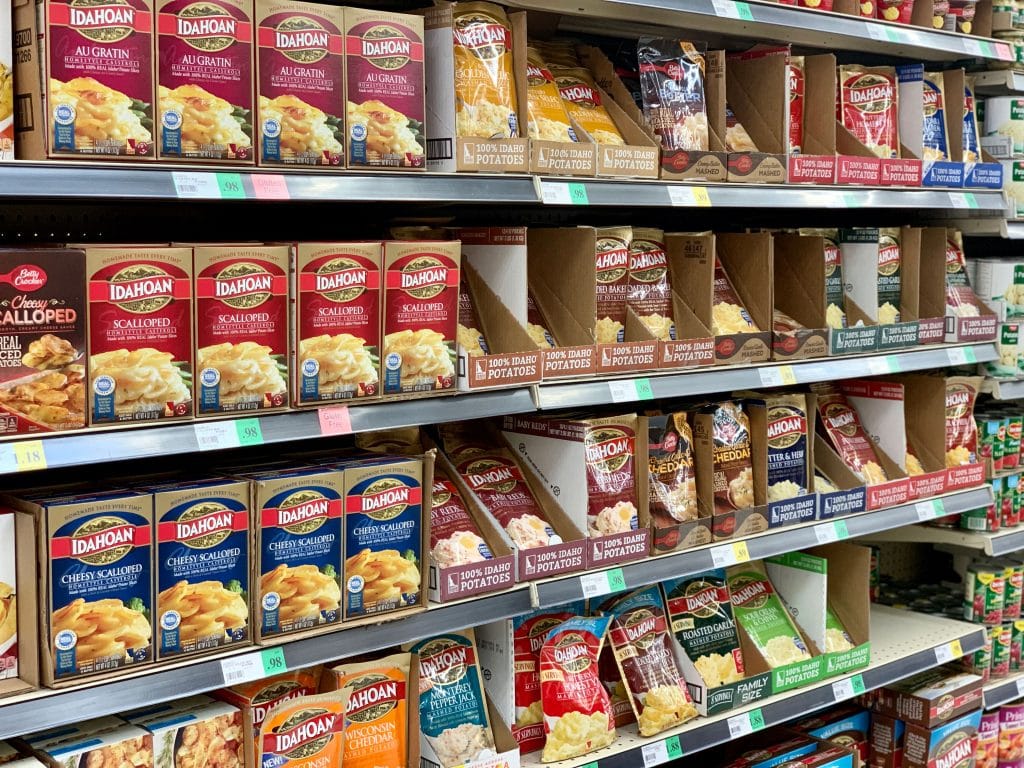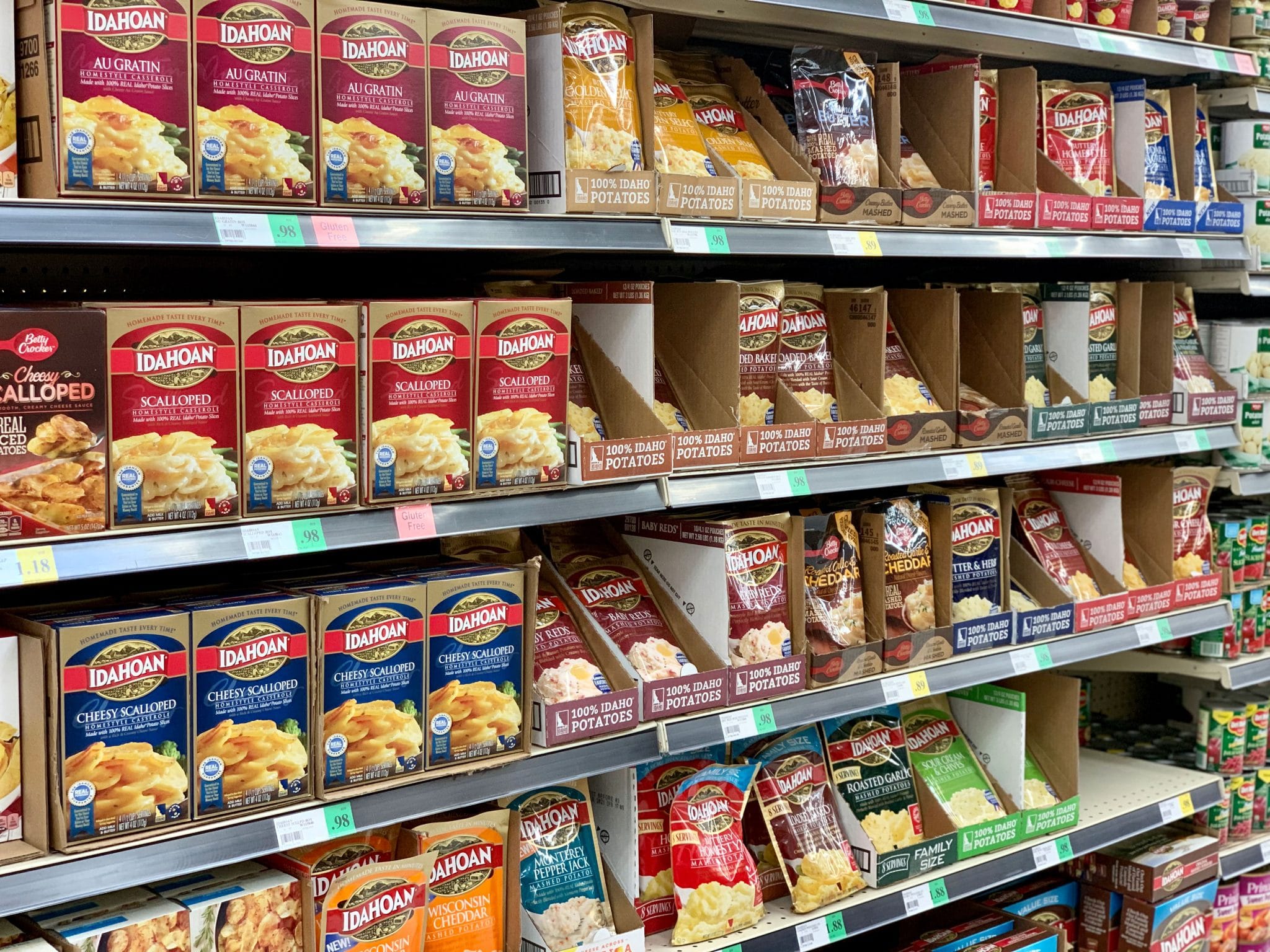 Top 7 Reasons Idahoan Makes the Perfect Pantry Staple
Idahoan is made to be a pantry staple!
1. Long shelf life – Because all our products are dehydrated, they can easily last in the pantry for years.
2. Affordable – With mashed potato pouches running around a buck, it's easy to stock up without breaking the bank.
3. No Waste – Unlike fresh potatoes that spoil over time, there's no food waste with Idahoan products.
4. Compact – Fresh potatoes are bulky and take space to store. Our products are made with 100% Idaho® potatoes, but they have been dehydrated. This makes for packages that are slim and won't hog the shelf space in your cupboards or pantry.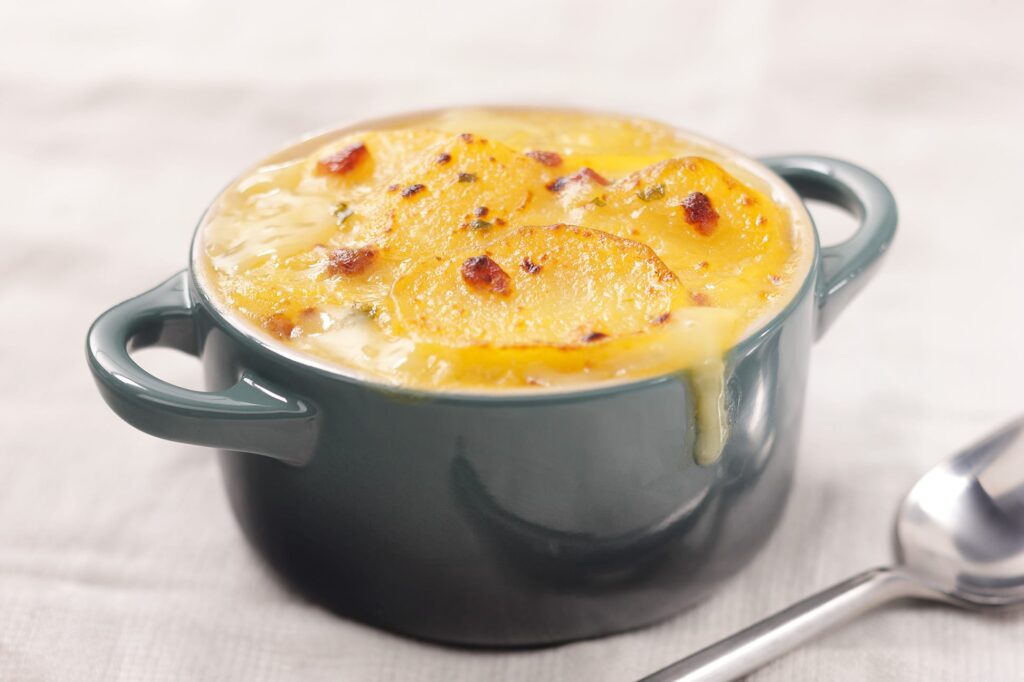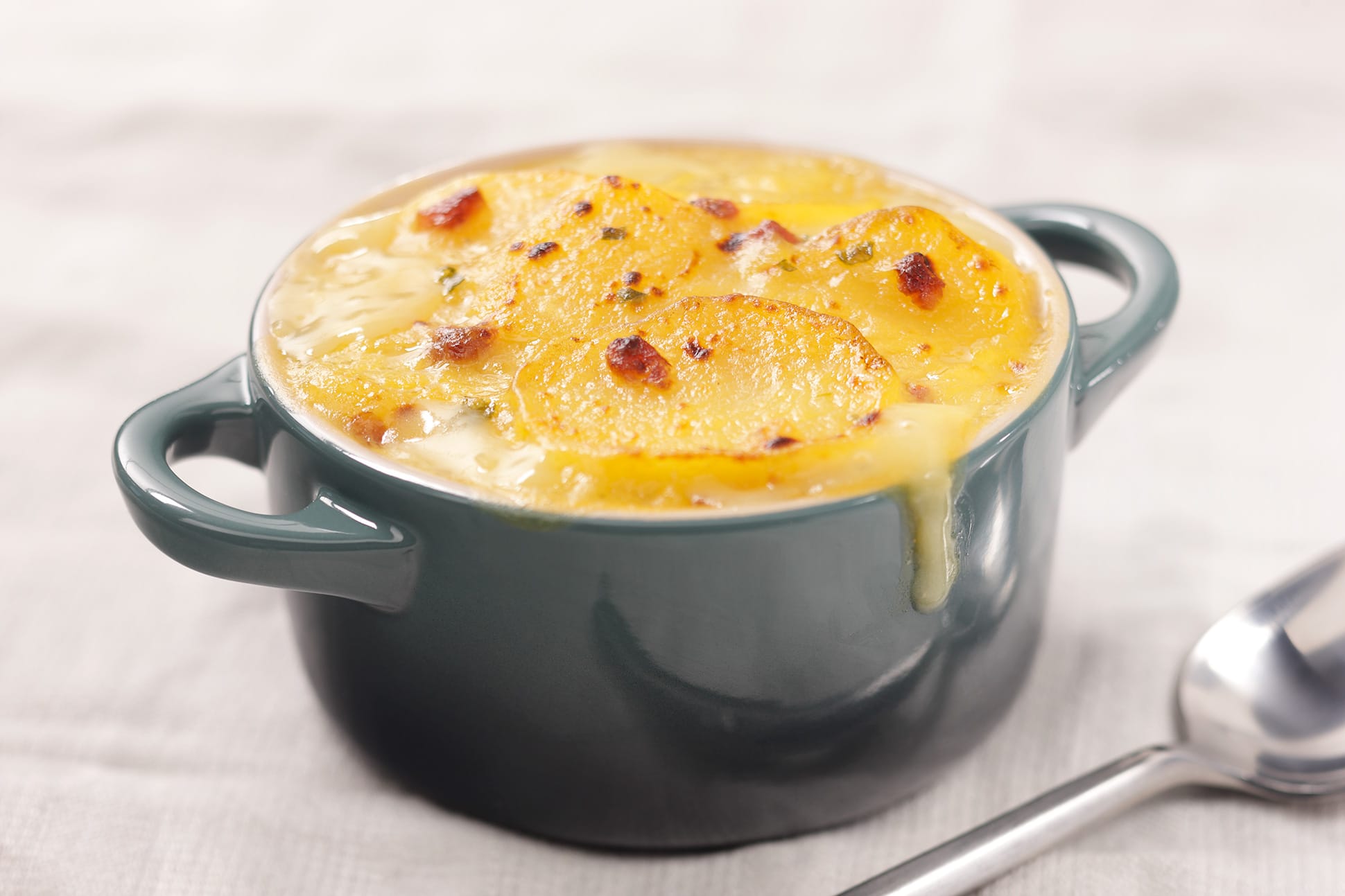 5. On-Hand Ingredients – All our products are easy to make with basic kitchen ingredients. In fact, all you need is water for our soups and flavored mashed potatoes. Our casseroles are easy to make with butter and milk. Add leftover meat and veggies to them to create a one-dish dinner. And hash browns have certainly never been easier – all you need is a little oil.
6. 4-5 Servings Per Package – Each package is made as a side dish for a family, but this can also translate to the main dish for one or two people or leftovers for the next day.
7. Filling – Delicious and filling, potatoes are great to fuel your day.
We know during this time there are a lot more people at home cooking. It's our goal to make it as easy and, of course, delicious as possible! Stay safe, and healthy, out there friends!