Ok… before you even look at the recipe, we admit it's more complicated than most we post but our friends over at the Idaho Potato Commission teamed up with blogger Monica Kass Rogers of Lost Recipes Found to create this recipe for Mashed Idaho® Potato Coffee Ring with Cinnamon Drizzle. If that doesn't have Christmas morning written all over it, I don't know what does.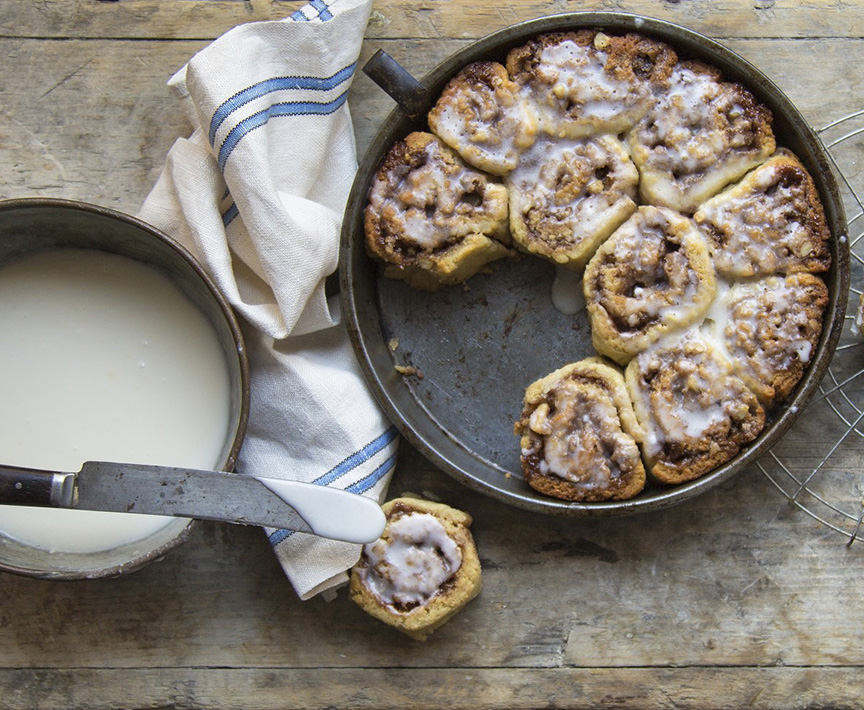 These cinnamon rolls are made with Idahoan potatoes – you can use Original or Buttery Homestyle would be great too to add more buttery goodness. The recipe also uses brown rice flour and almond meal so the end result is not only delicious, it's gluten free!
Make these the day before and then on Christmas morning, bring them up to room temperature for a half hour and bake. Instead of dreams of sugar plums your family will wake up to the warm smells of cinnamon, toasty nuts and fresh-baked bread. It's a perfect way to set the tone for the special day ahead filled with presents and great food; laughter and happiness; friends and family.
From our Idahoan family to yours, we wish you a very merry Christmas.