It's soup season in Idaho. With the holidays behind us, it's nice when things slow down a bit. A time to revive and rejuvenate for the busy farming months ahead. And when it's icy cold and the snow is blowing sideways, nothing hits the spot like a bowl of hot soup. There's something comforting about even just wrapping your hands around the warm bowl.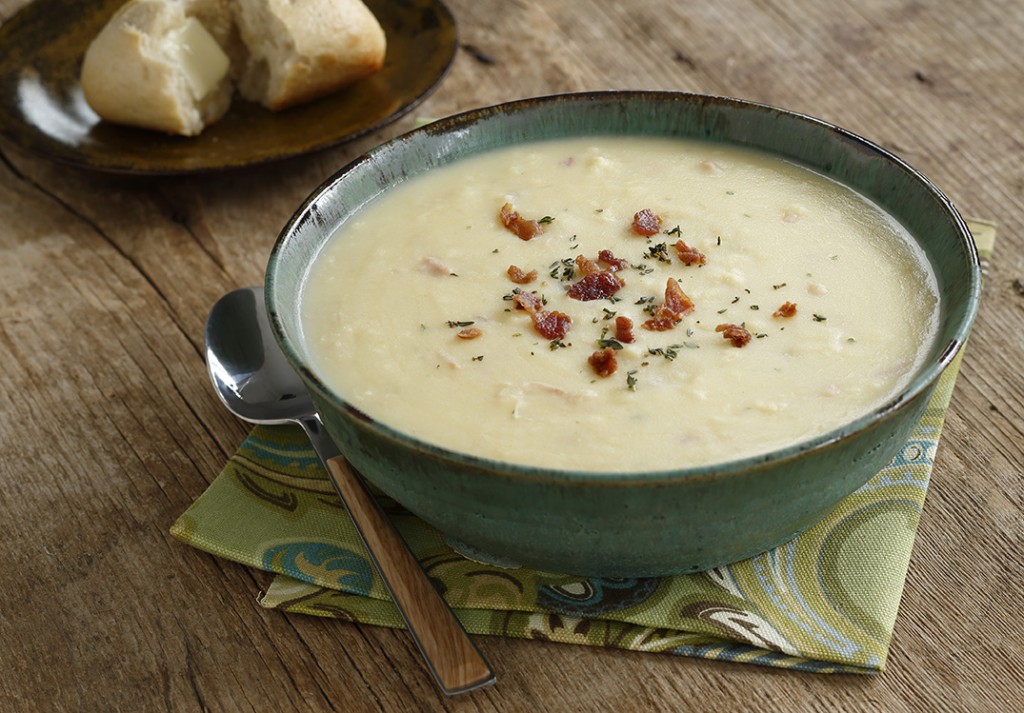 Our website has a collection that makes it quick and easy to fill those bowls. Extend a can of cream of chicken or mushroom soup to create Baby Reds with Roasted Garlic and Parmesan Creamy Soup  topped with crispy bacon bits. Clam and Corn Chowder comes together in no time when you start with a pouch of our Baby Red® Mashed Potatoes.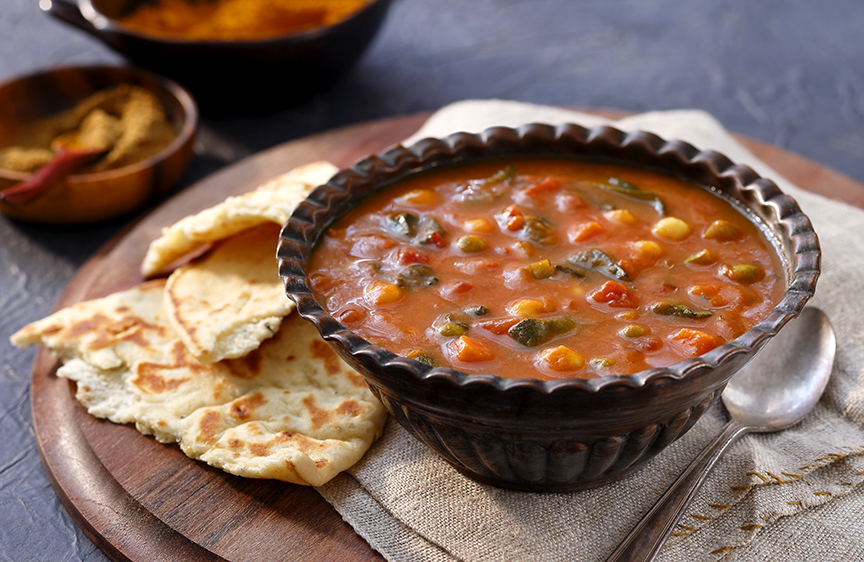 For a heartier option try Spicy Indian Potato Bean Soup  with peas, carrots, spinach, garbanzo beans and a blend of spices that will warm up your house and your stomach. And for those that like things a bit zesty, try our Southwest Tortilla Soup or Creamy Poblano Potato Soup.
Then there's the ongoing debate about whether chili is soup or not. Either way a crock pot full of Bull Rider's Chili is perfect to have bubbling away when friends and family come over to watch a football game. Or try one of my favorites, Chili Blanco with chicken, white beans and green chilies. Some shredded cheese, green onions and tortilla chips on the side makes a delicious, warming meal that is ready when they are.
Need soup pronto and don't have time to whip up something yourself? We have a solution for that too. Try our new line of Hearty Soups!
While we love summer with its sunny, long days, we also cherish winter for the coziness of fuzzy socks, a crackling fire and a pot of soup on the stove.