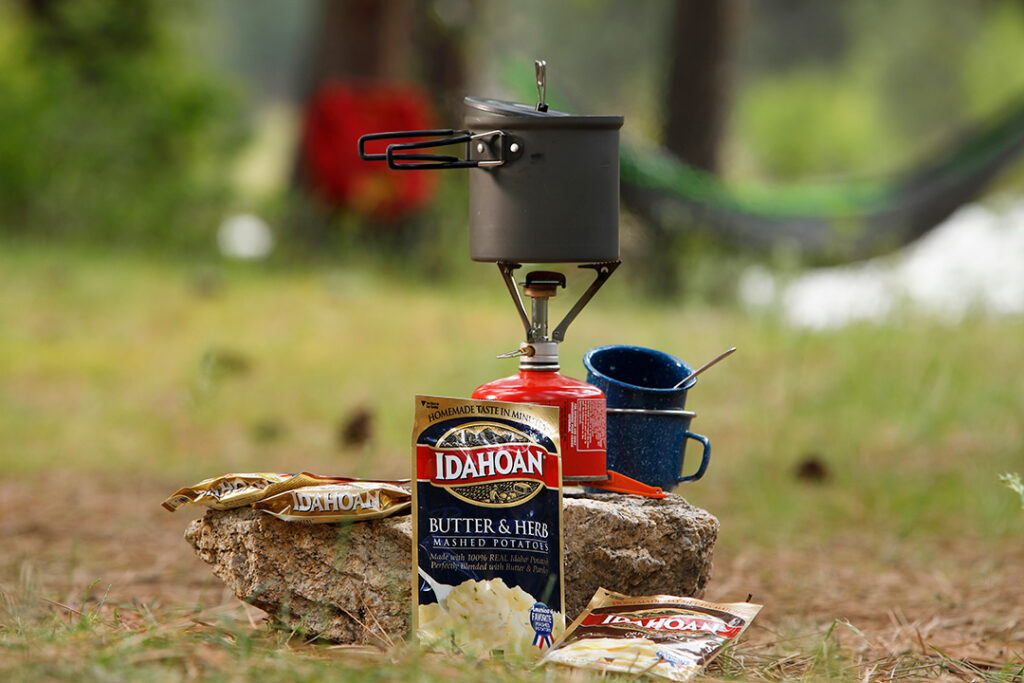 Summer in Idaho, as well as many other places, means a time to get outside. When we want to escape the hustle and bustle of it all, we strap on our backpack and head for the hills. And you can bet we have some pouches of Idahoan mashed packed.
Why you should take Idahoan products backpacking
Sure we're a little biased, but we have solid reasoning too.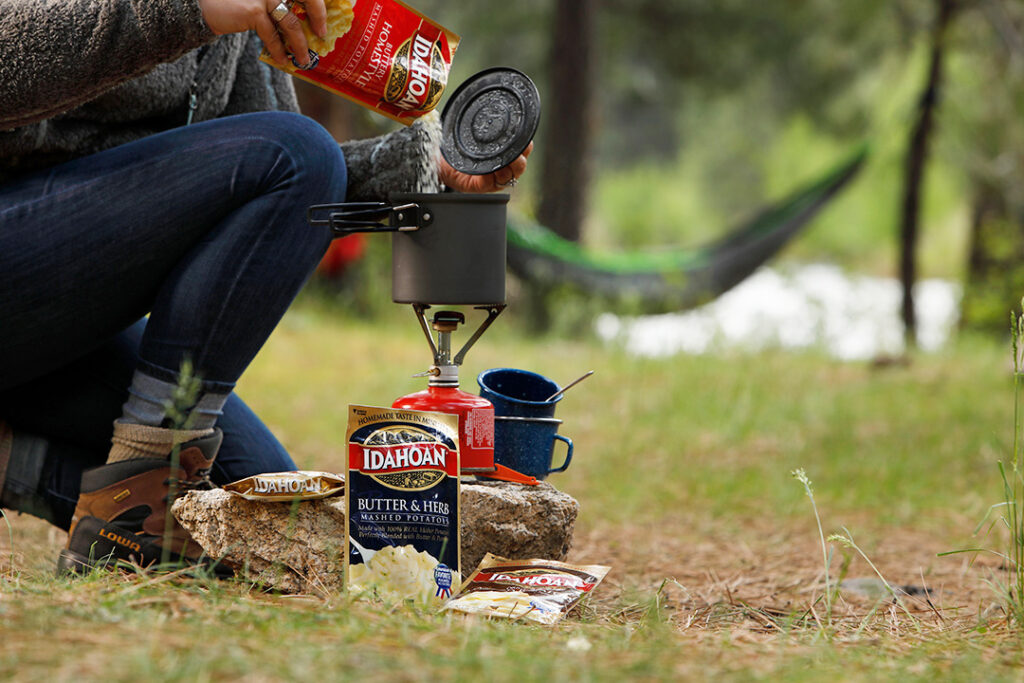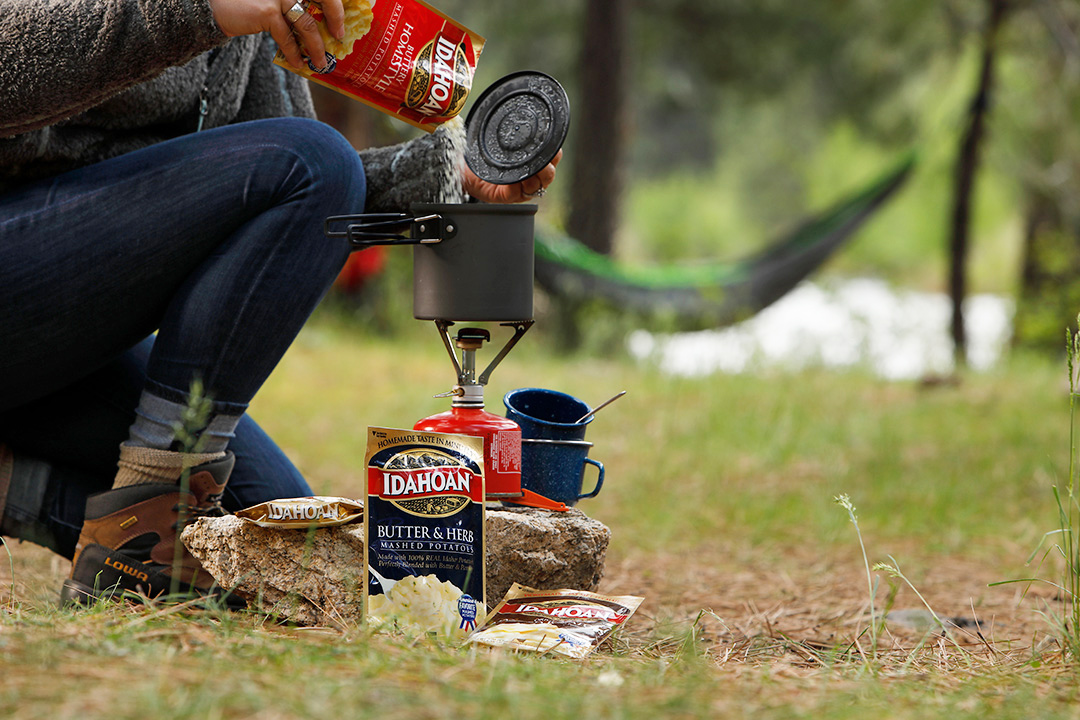 • Idahoan mashed potatoes are inexpensive. Food specifically marketed for backpacking can easily be $6…or more!… a package. Our mashed potatoes are around $1.
• Fuel up! You're going to need plenty of calories (and water) to fight off fatigue and headaches. Mashed potatoes are full of energy-providing carbs and they also contain protein and calcium.
• Flavor Have something you like, and enjoy at home, vs trying to convert your tastebuds to something you don't normally eat just because it was in the backpacking section at your local outdoor store. And with all our flavors of mashed potatoes, there are loads of choices for every taste with no need to repeat, even on multi-day trips.
• Lightweight Our pouches of mashed potatoes deliver big taste for very little weight – around 4 ounces. And each makes four servings or, more likely, one for a hungry hiker.
• Easy pack out After you've eaten the potatoes, the empty pouch weighs next to nothing and is easy to pack out as trash.
• Keep it simple It doesn't take long to heat water on a backpacking stove, making it not only easy in preparation but also easy on your fuel canister.
Have tips or suggestions for using Idahoan products for your backpacking adventures? We'd love to hear them! Happy summer!