Winters can be long, and cold, in Idaho. One thing that helps us get through them is a big, steamy bowl of soup. These seven easy recipes will have dinner on the table in a flash, and maybe even some leftovers for lunch the next day!
A packet of seasoned Idahoan® Garlic Mashed Potatoes is one of the fastest ways to a comforting bowl of soup. All it takes is the addition of a bit more liquid, some leafy greens and cooked bacon to transform these mashed potatoes into a rich, satisfying soup that is on the table in less than 15 minutes.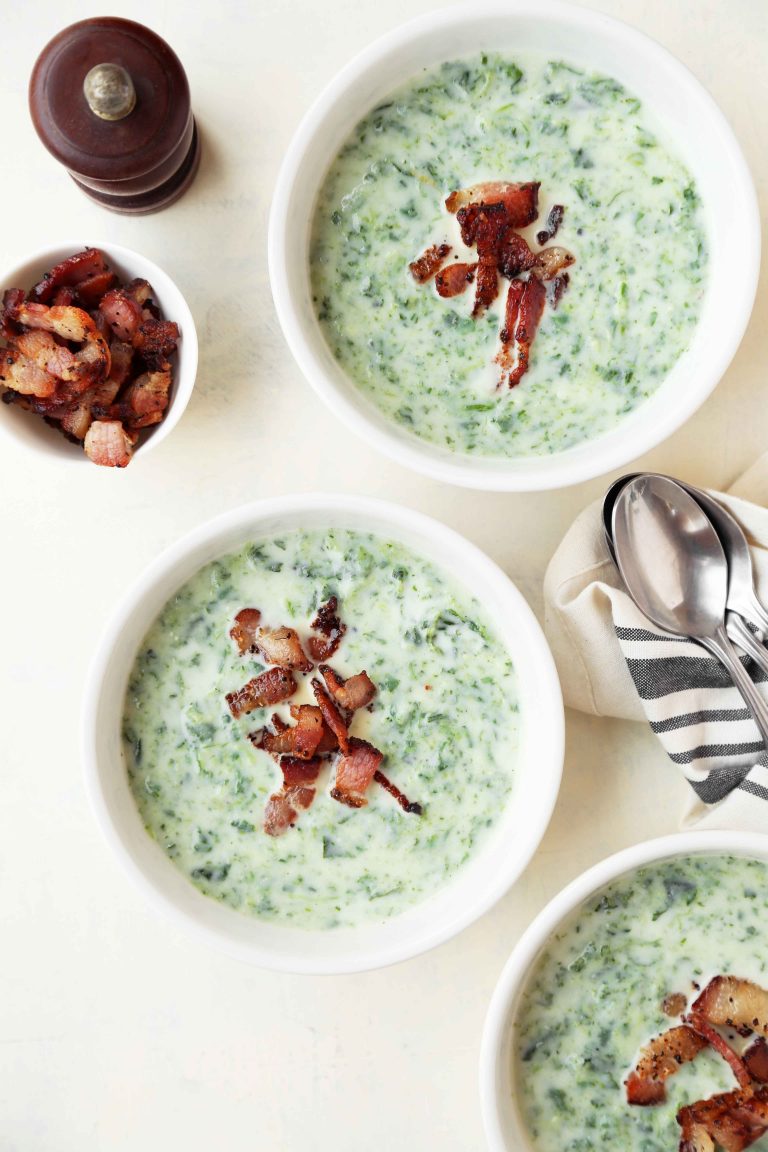 A packet of Idahoan® Roasted Garlic and Parmesan Baby Reds Mashed Potatoes is a wonderful starter for a comforting bowl of chunky, vegetable-centric soup. Chicken stock makes the flavor more complex and the caramelized vegetables add nutrition and depth. We carry the Parmesan theme through to the end with grated cheese. A colorful dollop of pesto seals the deal on this lunch or dinner meal that's ready in under 30 minutes.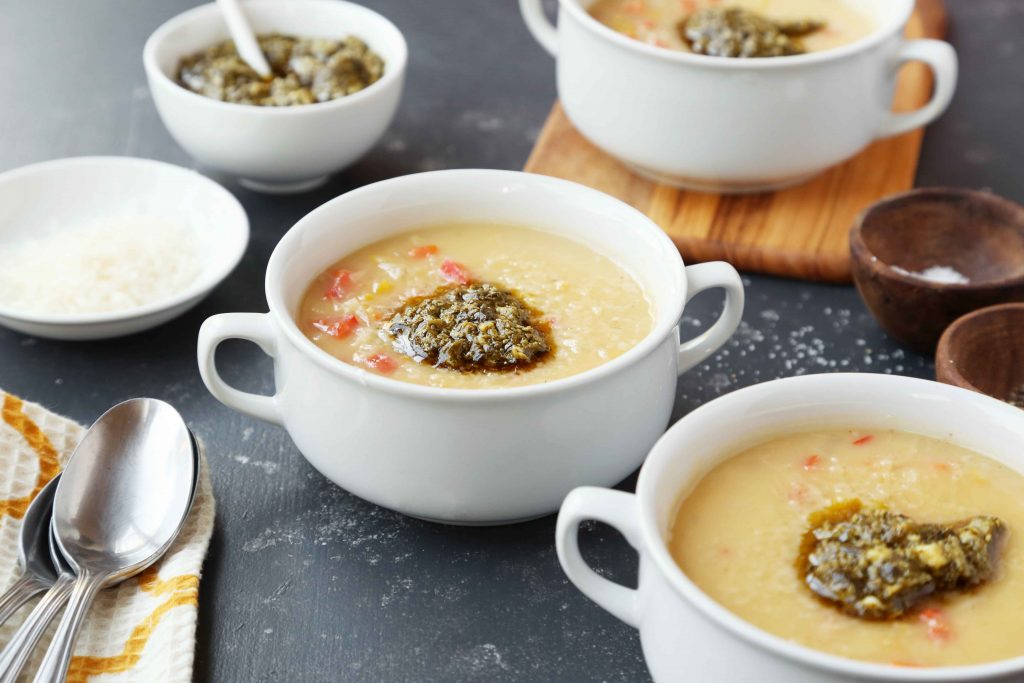 Idahoan is known for their mashed potatoes but did you know we also have a line of soups? Idahoan Loaded Potato Hearty Soup is restaurant-quality and full of slow-cooked flavor with the convenience of being ready in minutes. Filled with real, red potatoes along with their skins, this soup has not only great taste but great texture as well. See what other varieties we've cooked up here.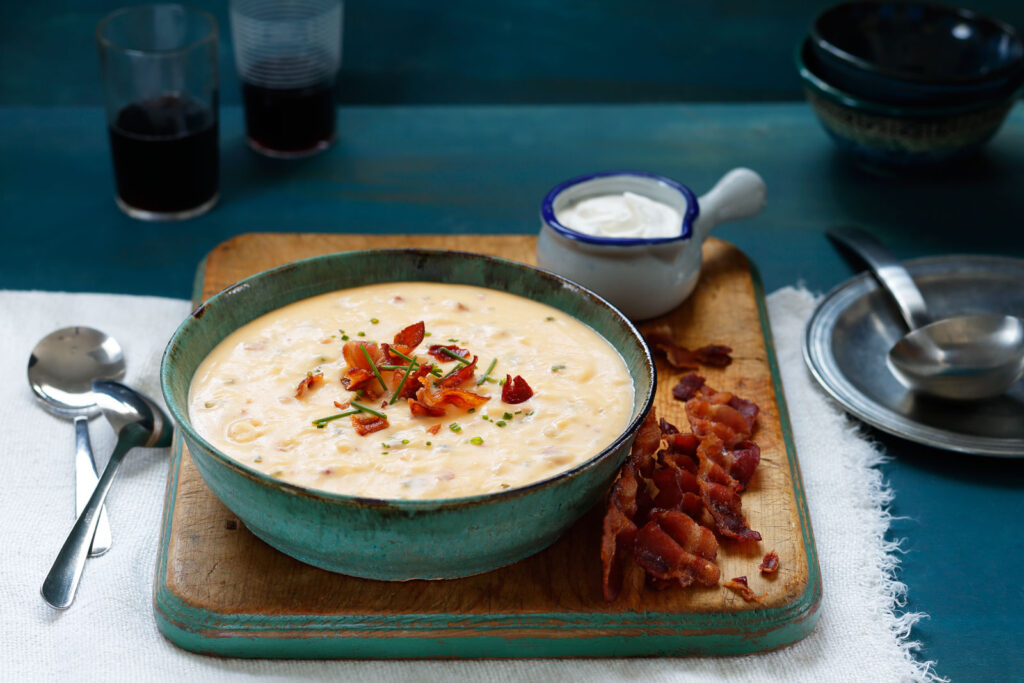 This soup is a great way to get a second meal out of a rotisserie chicken. The addition of the broccoli makes sure there are some green vegetables at the dinner table while the mozzarella cheese adds a creaminess that's bound to be a hit with both the kids and the adults. This batch makes 4 to 6 servings – perfect for lunch leftovers the next day.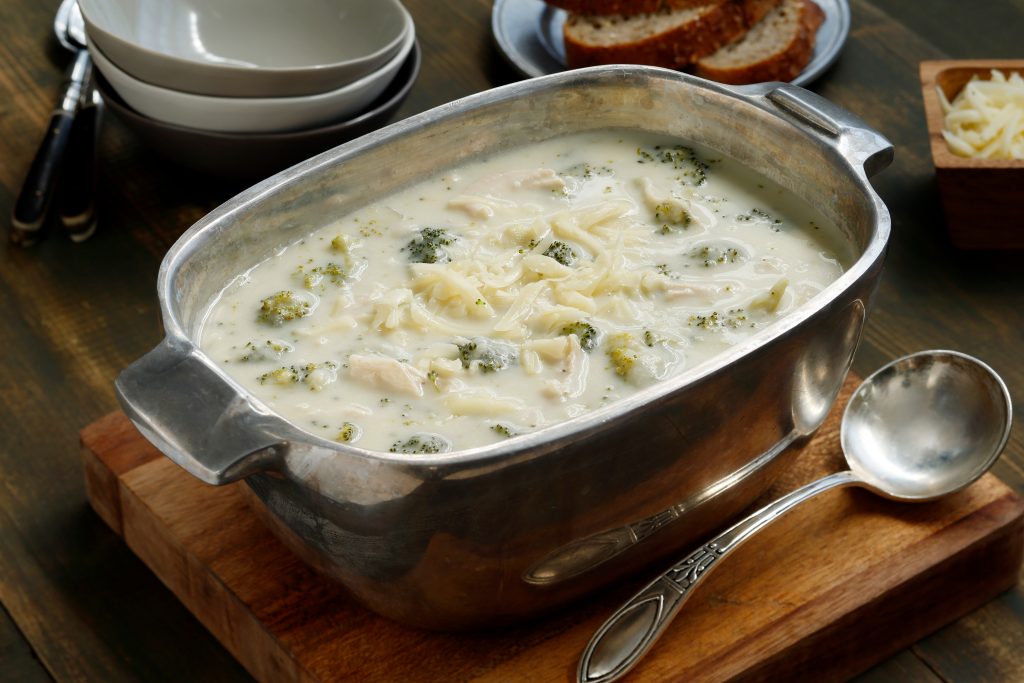 This potato soup uses not one, but TWO types of potatoes. The mashed thickens and gives creaminess while the scalloped adds texture. The poblanos? Well, they just add a little bit of kick to take this soup to the next level of deliciousness.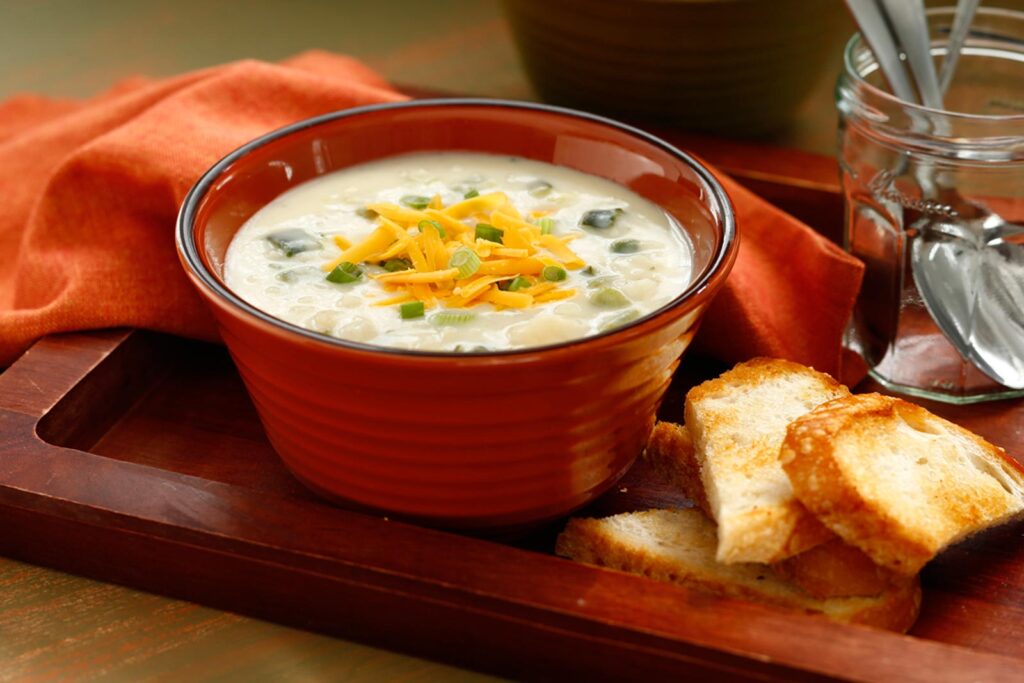 Bean soup is on the menu in the Senate's restaurant every day. There are several stories about the origin of that mandate, but none has been corroborated. According to one story, the Senate's bean soup tradition began early in the 20th-century at the request of Senator Fred Dubois of Idaho. We like his version because it contains mashed potatoes, of course!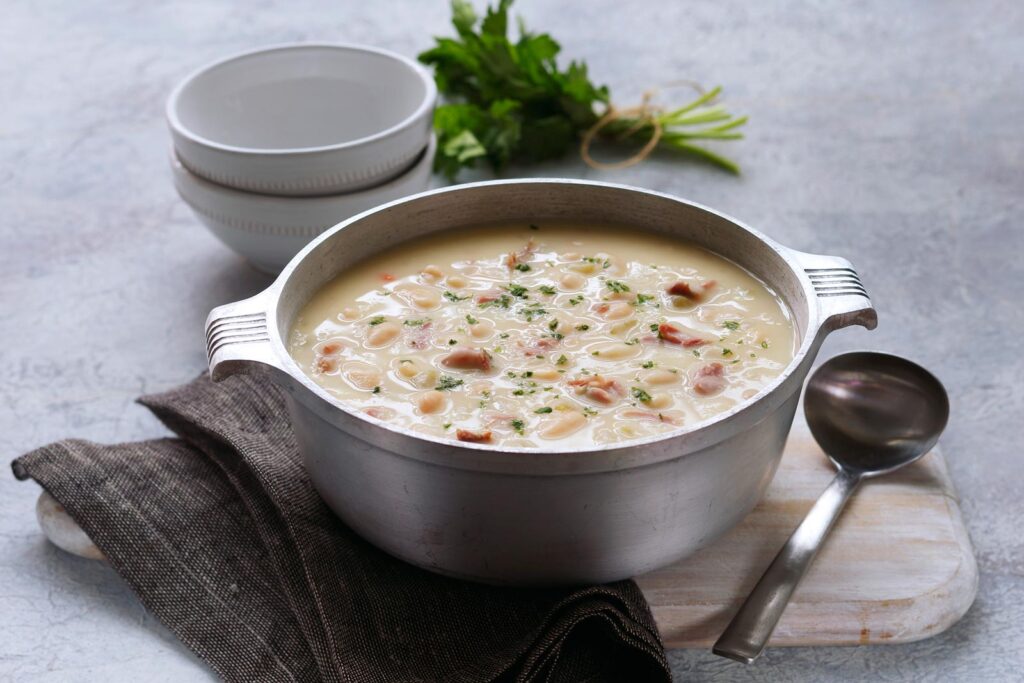 The Indian spices in this dish make the kitchen smell as delicious as this soup tastes! And it's loaded with ingredients to make it a hearty meal – tomatoes, peas, carrots, spinach, and garbanzo beans. Warm-up some naan for an authentic finishing touch.