Admittedly Easter this year is going to look a little different. No big extended-family get-togethers. No Easter egg hunts in the park. But that doesn't mean that that you can't still have a nice dinner and some fun with the kids. Luckily we have some easy Easter solutions for both!
Easy Easter Recipes
We have a whole line of casseroles (that only need butter and milk to make) to give your Easter dinner a jump start. Or, below are a couple of easy recipes for inspiration.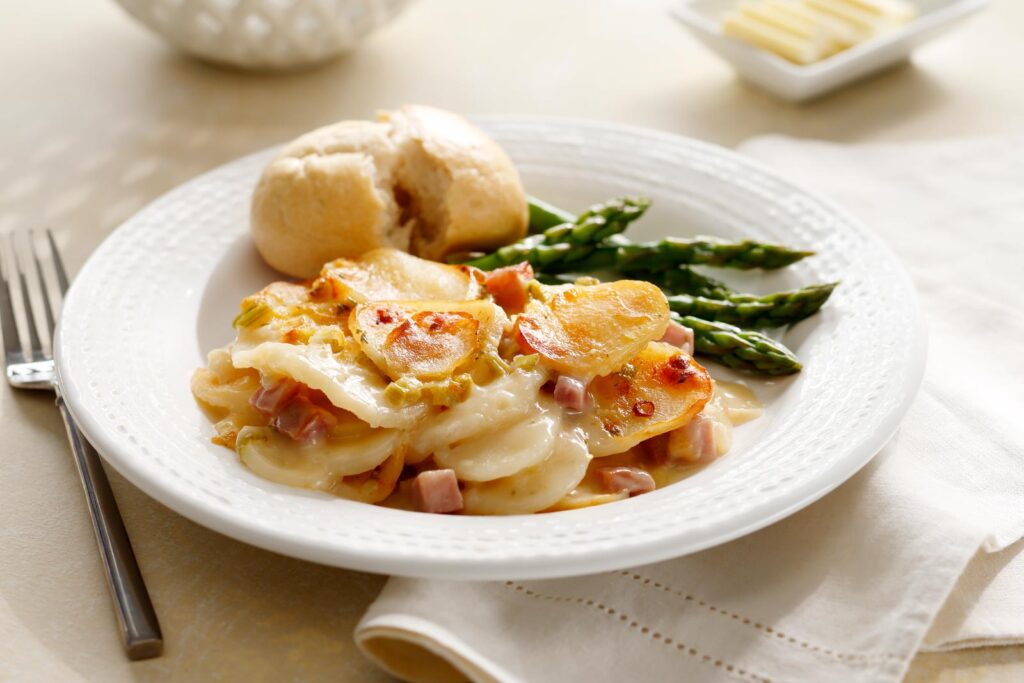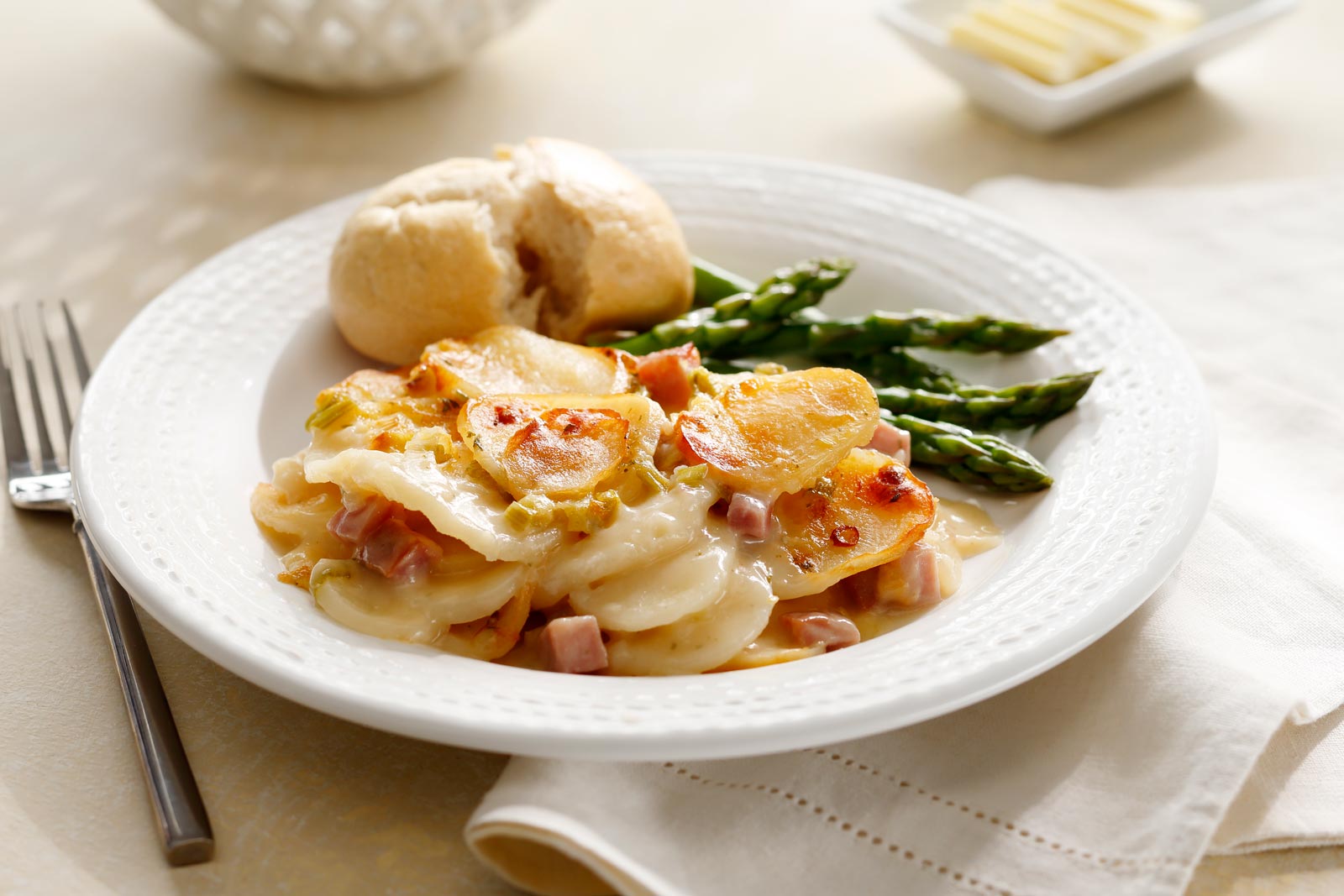 Easter Brunch Scalloped Potatoes couldn't be easier. We've taken two Easter staples – scalloped potatoes and ham – and combined them in one center-of-the-plate dish.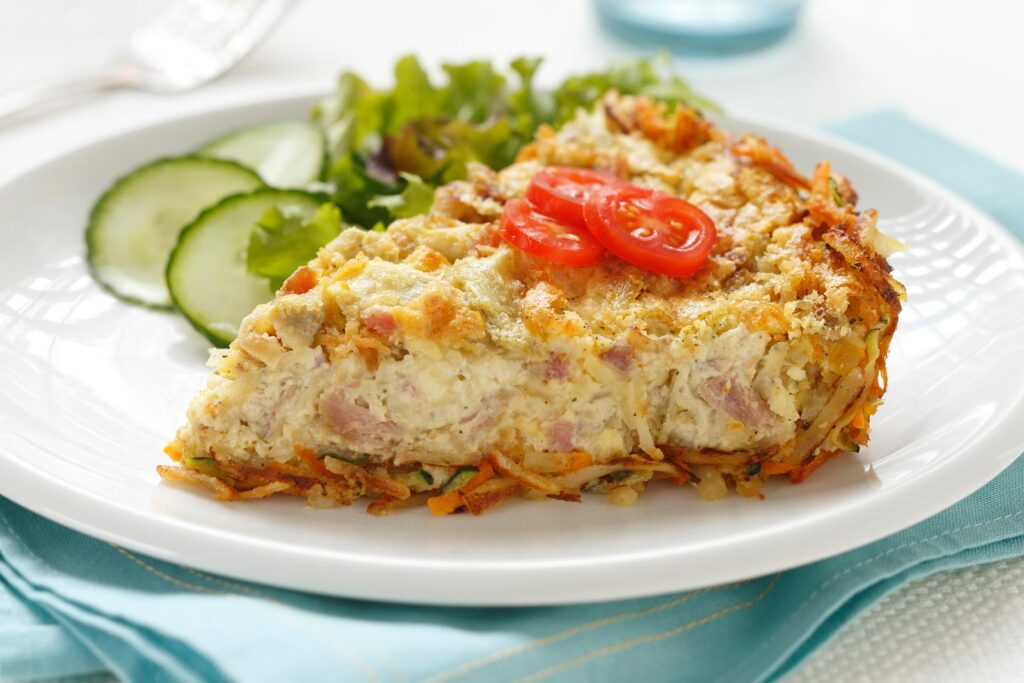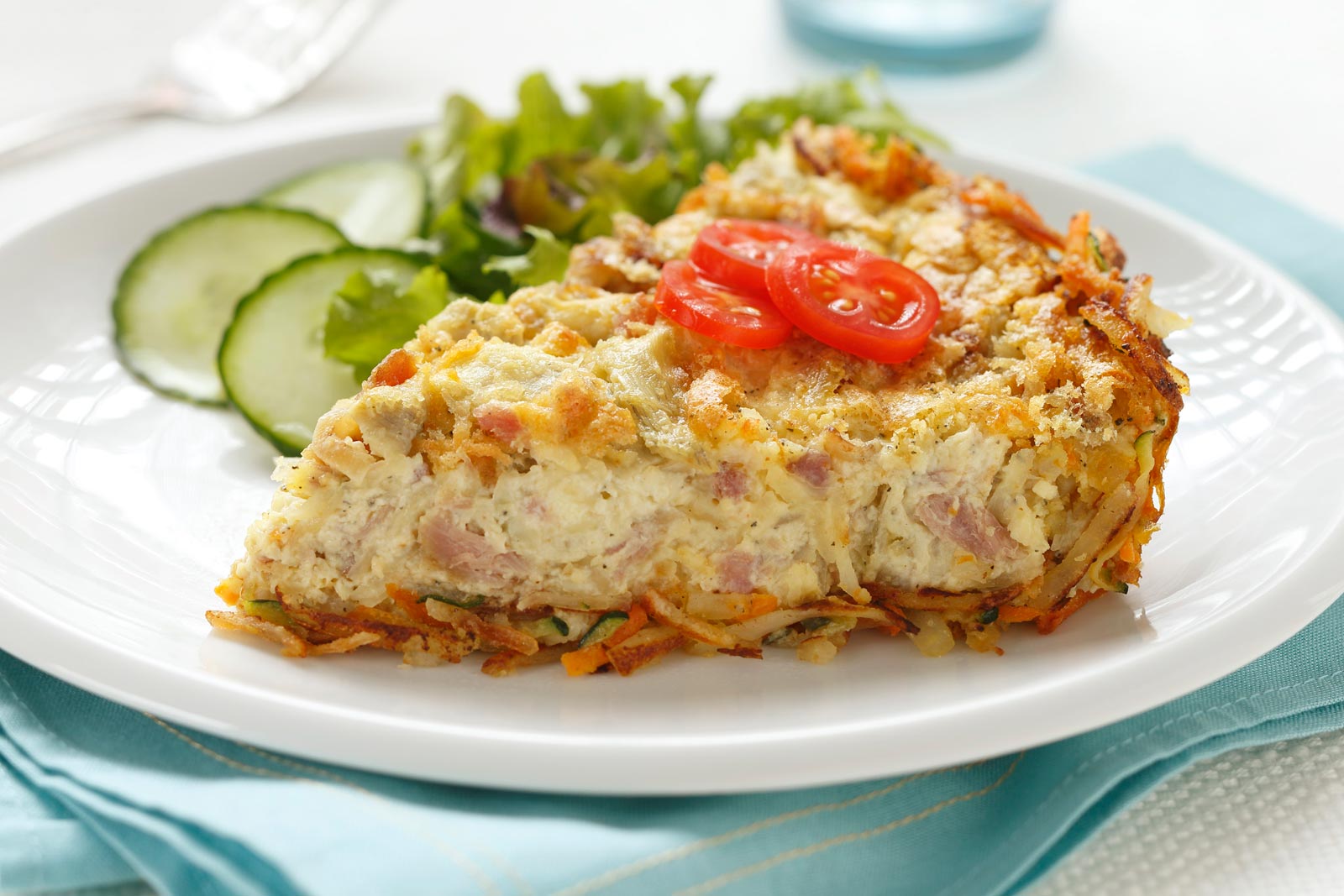 Artichoke and Ham Quiche with Cheesy Hash Brown Crust If you can add a few extra ingredients to the week's shopping trip, and have a little extra time to put into the prep, this recipe makes a special one-dish brunch offering.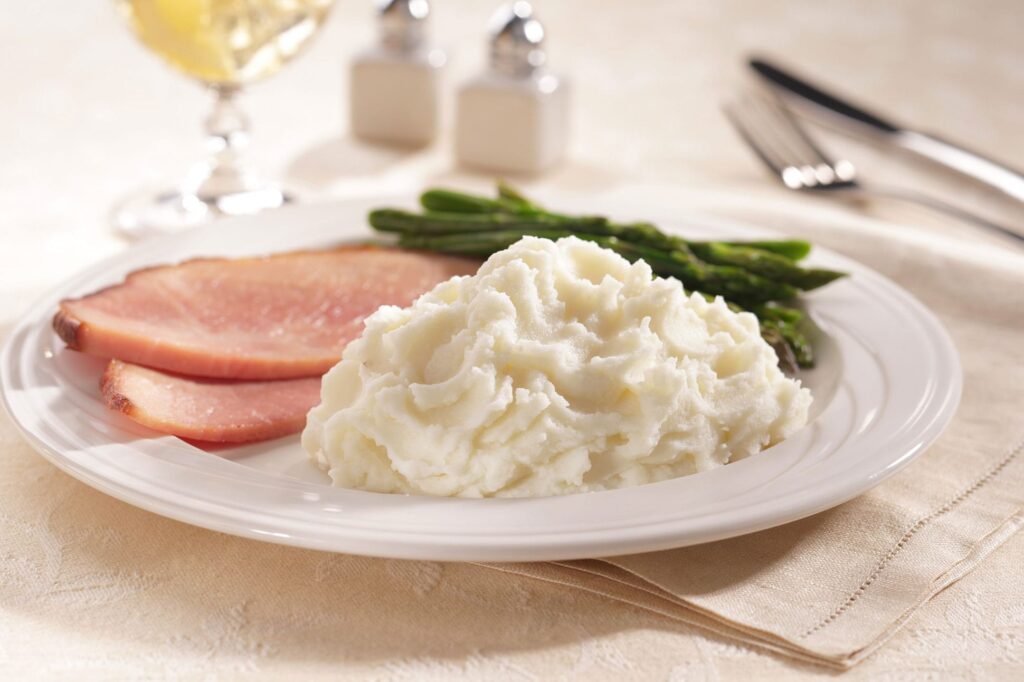 While scalloped potatoes are traditional, mashed potatoes are always a favorite. Paired with ham slices and a veggie, you have an easy, elegant dinner.
Fun Easter Activities for the Kids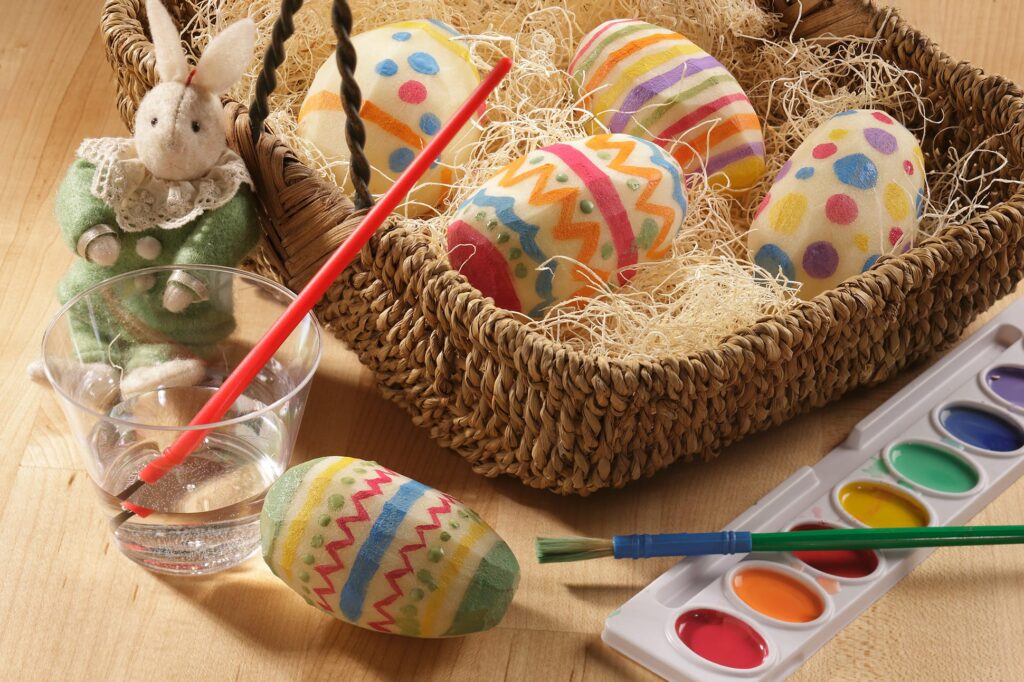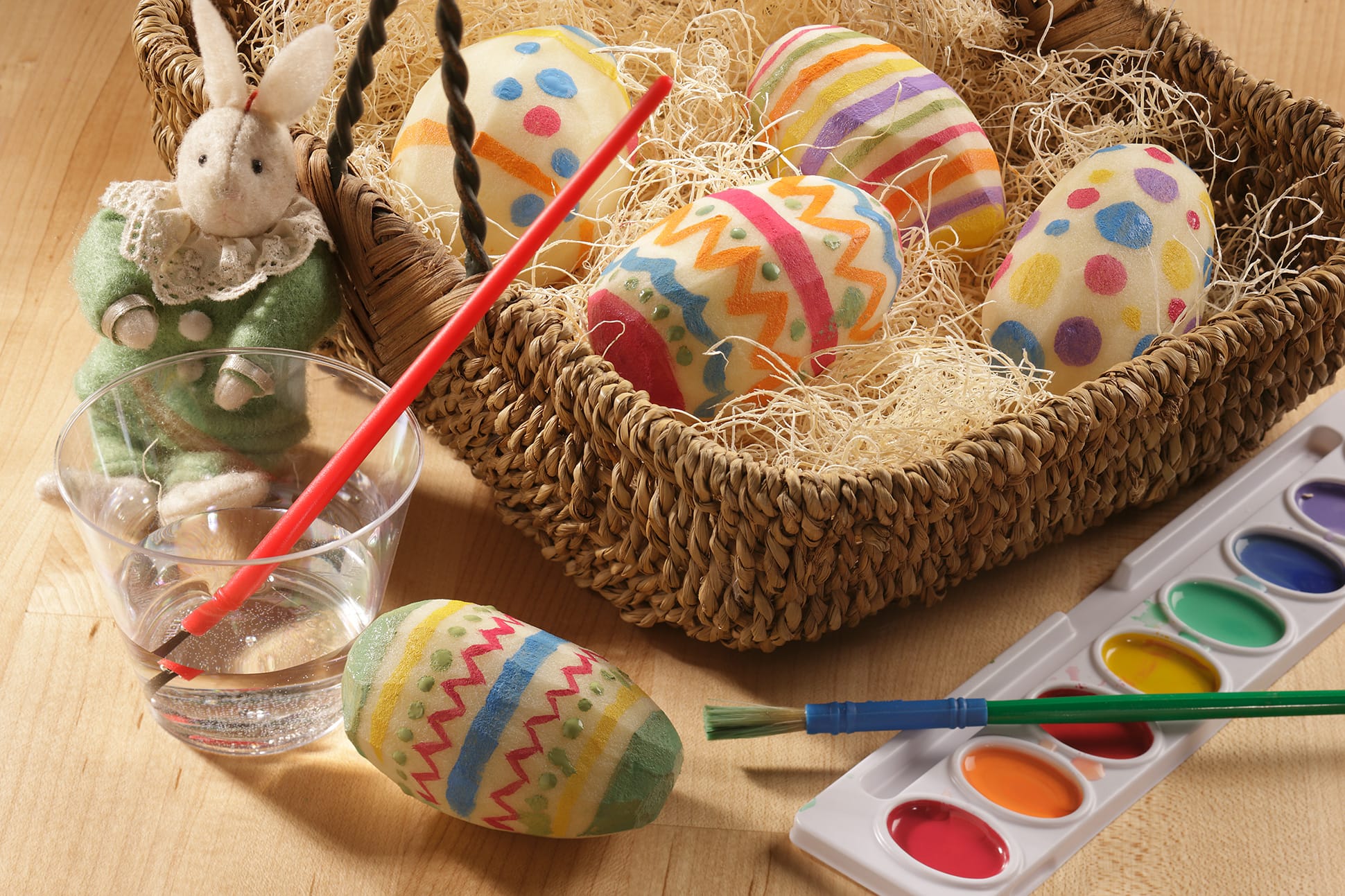 Potato Painting
Eggs can be a little hard to come by these days, but that doesn't mean we still can't do a colorful art project! The key is to soak the peeled potatoes 20-30 minutes in water with a couple of tablespoons of either lemon juice or vinegar. This will keep the potatoes from browning. Dry them completely and let your little Potato Picassos go wild! Some ideas include:
• Paint with watercolor or acrylic paints.
• Push decorations like buttons or pins into the potato.
• Embellish with ribbon or pipe cleaners.
The sky is really the limit! Come up with some creative solutions? Share them with us on our Facebook page.
Pinterest has lots of ideas for Easter potato stamps too!
---
We saw this great saying on Facebook the other day and thought it really summed it up well.
Here's hoping your Easter is full of the things that are really important.