Kids have been home for several weeks now. Arts and craft supplies are running low in stores and online. Inspiration and motivation might also be a bit depleted. COVID-19 has definitely changed the world, but it's also made us more resourceful. One answer to all of this is this fun recipe for Mashed Potato Play Dough. We get it. We're busy parents too, each day trying to find the balance between working at home with educating and spending quality time with our kids.
Let's Make Mashed Potato Play Dough!
Now that we recruited some cute helpers, let's get started. We made ours with Idahoan Original Mashed but any of our mashed products will work.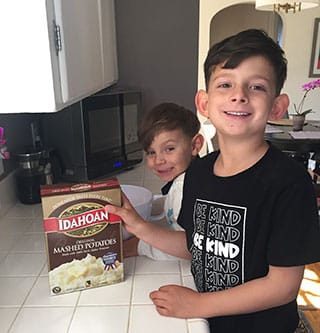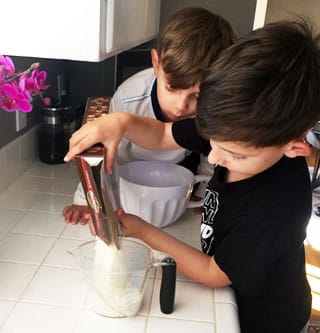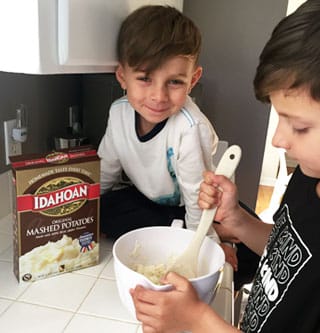 Prepare the Idahoan Mashed Potatoes per package directions. You can leave out the salt and butter since we're going to play with the dough, not eat it. You can also just use more water for the milk. For our batch, we followed the instructions for 4 servings.
Add 3/4-1 cup of flour for every 1 cup of mashed potatoes. Gradually knead the dough. The more you knead, the more malleable and less sticky it will become. If it's too sticky, add a little more flour. You may also need to add a little more flour as they play with it if it gets sticky again.
Divide dough and add food color to different sections. Knead in.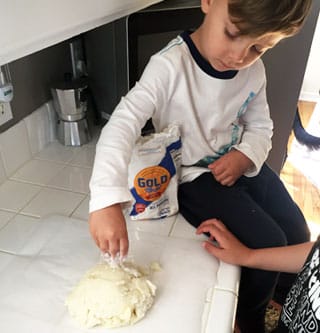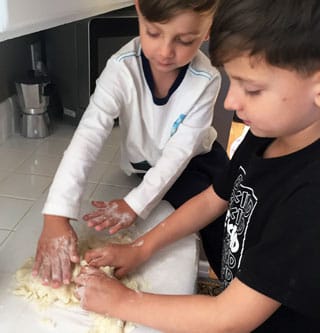 Now Comes the Fun Part!
Not that making the mashed potato play dough wasn't fun, but this is the moment we've really been waiting for! Time to create!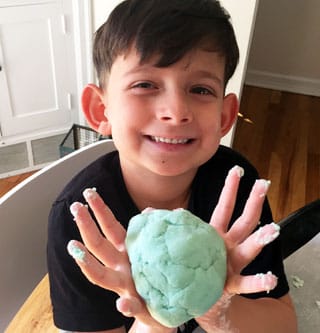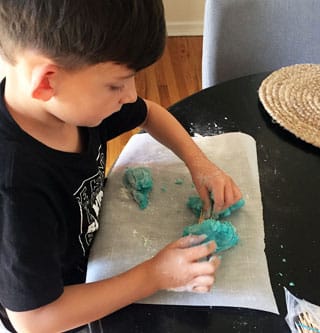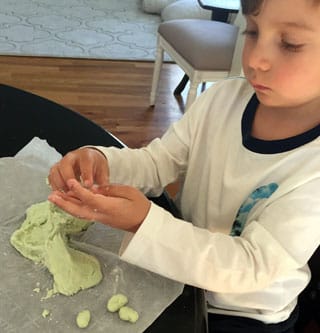 Make sure to store the dough in an airtight or zipper bag when not in use.
We had so much fun with this project and hope you did too. Our friends at the Idaho Potato Commission of other fun activities for kids that you might like to check out as well!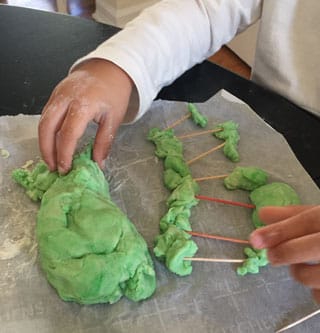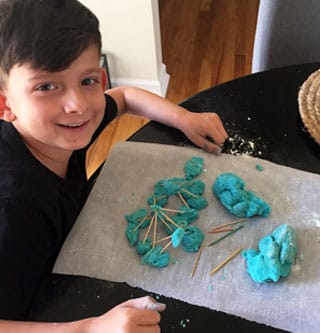 We hope you all are healthy and happy out there!