If you still equate dehydrated mashed potatoes with what you were served in grade school hot lunch, boy are you going to be surprised when you taste how far they've come! Fresh-dried mashed potatoes are definitely a game-changer.
Mashed Potatoes Just Like You Make
There's a lot of misconceptions around what dehydrated mashed potatoes are, but we are here to set the record straight.
First, we start with real potatoes from Idaho. Although some might accuse us of being a bit biased, we think they are the best potatoes on earth and with their low moisture content, they are destined to make fluffy mashed potatoes!
Then, just like you, we wash, peel, boil and mash them. Instead of putting them on the table as you would, we fresh dry them.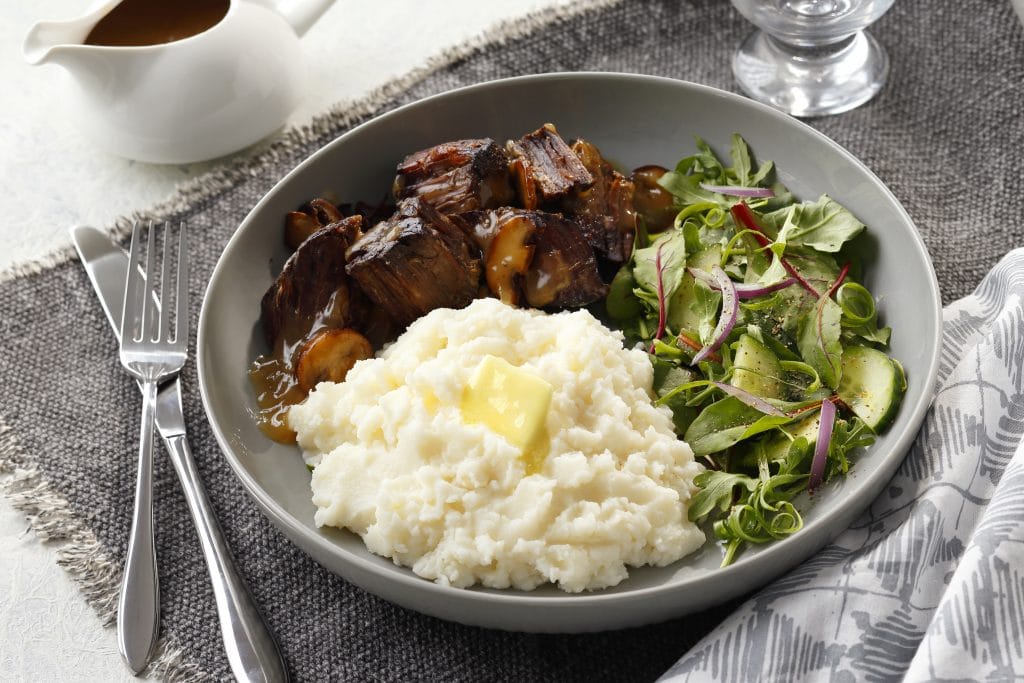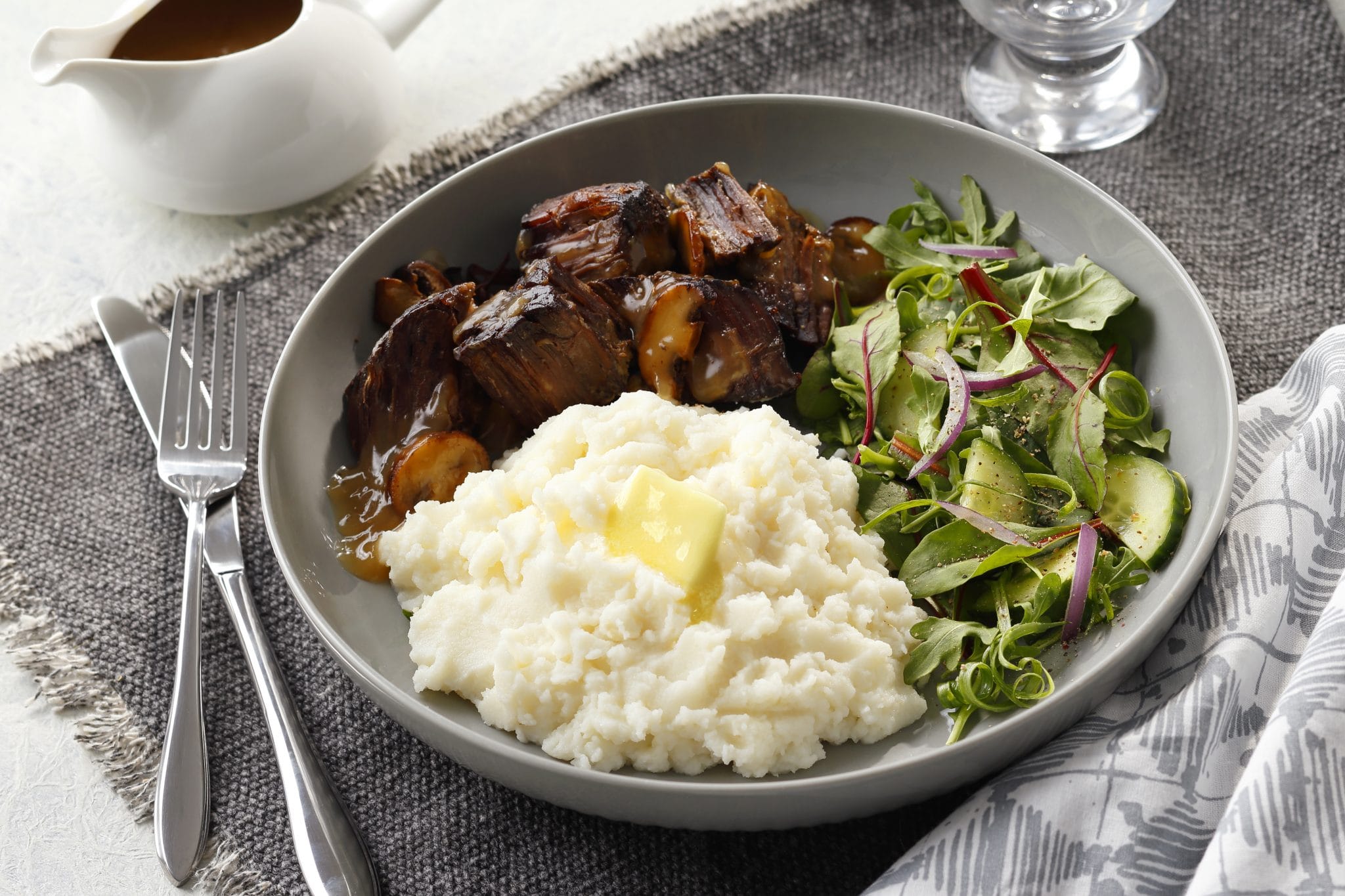 But What are Fresh-Dried Mashed Potatoes?
Fresh-dried just means we remove the water from the freshly mashed potatoes. And we still use real ingredients just like you – sour cream, butter, chives. In fact, we have 18 different varieties with no artificial colors or flavors.
As we say in the commercial, "Idahoan takes the time to create great tasting mashed potatoes, from scratch, so you don't have to."

Don't Just Take Our Word for It
But don't just take our word for it. Here's a few reviews!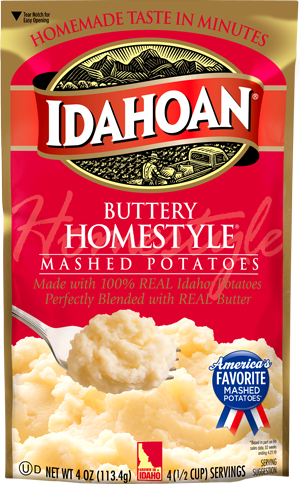 "Now, don't get me wrong, no instant mashed potatoes will ever compare to mom's homemade, but these are as close as I can get with a fraction of the effort. I'm a busy person and I appreciate anything that helps save me time. Not only do Idahoan's instant mashed potatoes save me time, but they're delicious!" J.C., online shopper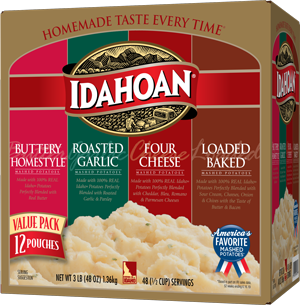 "I love these instant mash potatoes. They're easy to prepare and they taste great. I was pleased to find this assortment for this price. This was a great purchase. Nice to have on hand when you want to prepare a quick meal. Just add some vegetables and a side and you're good to go." P.M., online shopper
---
Ready to experience for yourself the magic of fresh-dried mashed potatoes? Shop online on our website, Amazon or find us at your local grocer!