Lent is the 40 days before Easter and is a time when many people forego eating meat on Fridays. To help make meal prep a snap during this season, here's a roundup of recipes that include seafood and, of course, Idahoan potatoes!
Why is Seafood OK on Fridays During Lent?
Meat is off the plate during Fridays during Lent but why is seafood ok? It goes back to Roman times when fish were readily available. Anyone could go fishing with limited equipment and catch their meal. Meat was expensive and, therefore, considered to be a food of the upper-class. Since Lent is a time of modesty that makes seafood a go and meat a no-no.
Below find 5 easy recipes for Lent, or anytime you want a delicious seafood meal.
This recipe melds our Roasted Garlic Flavored Mashed potatoes, sautéed shrimp and a myriad of flavor for a one-dish meal that is both easy and impressive.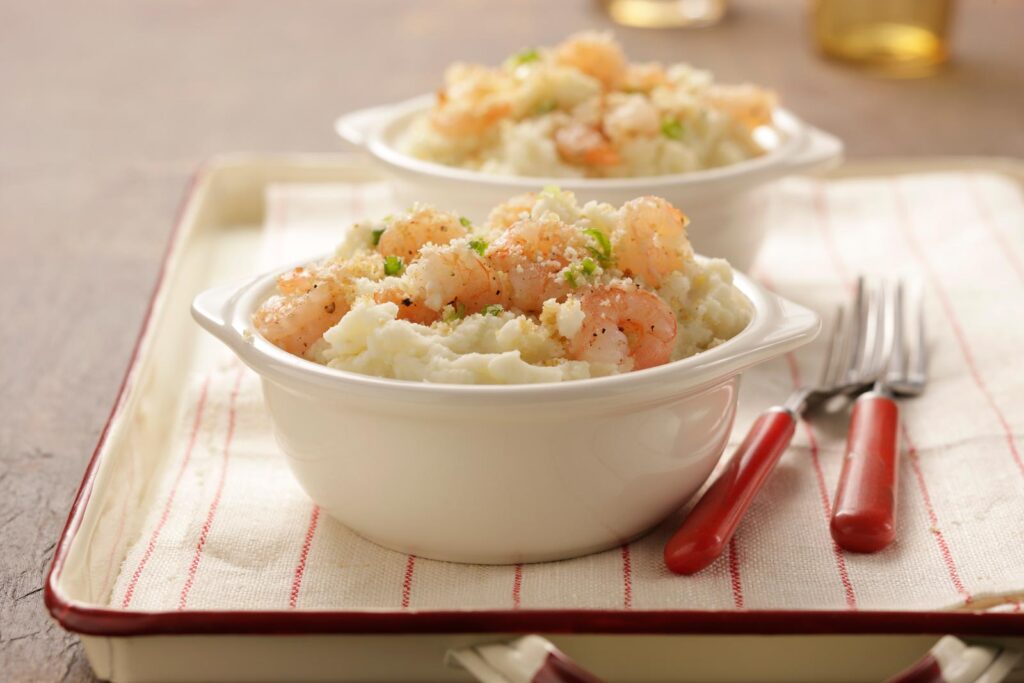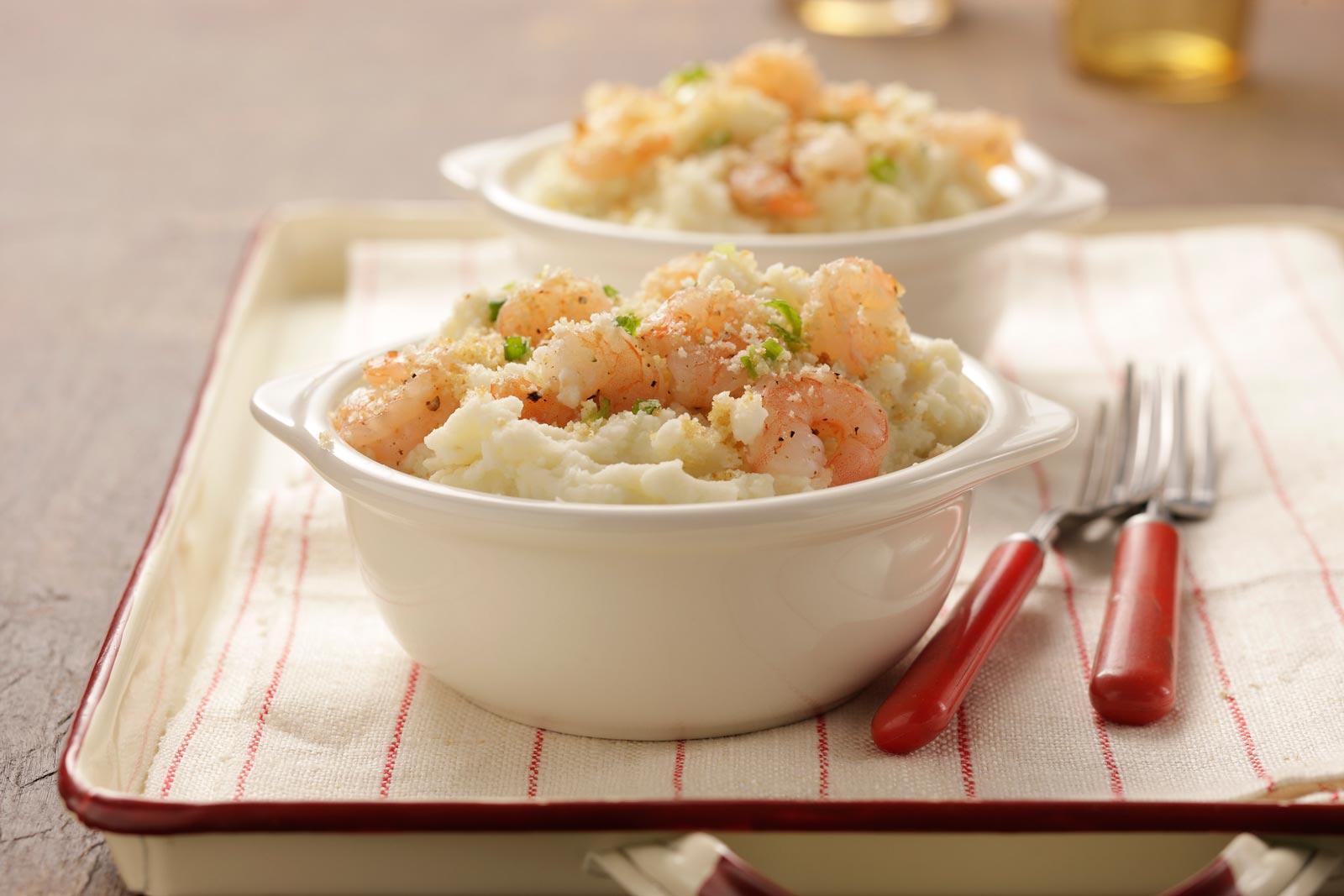 Seafood Chowder is a staple on Friday menus year-round. Our Roasted Garlic Flavored Mashed potatoes are the perfect addition to this tried and true favorite. Served with a side of crusty French bread, perfect for dunking in this rich creamy soup.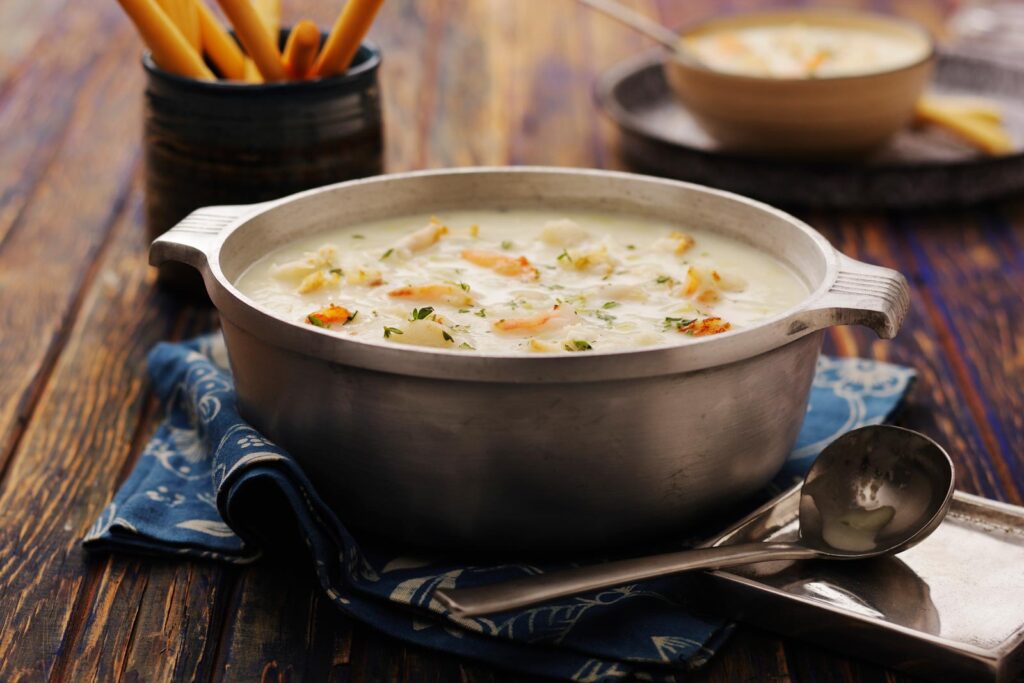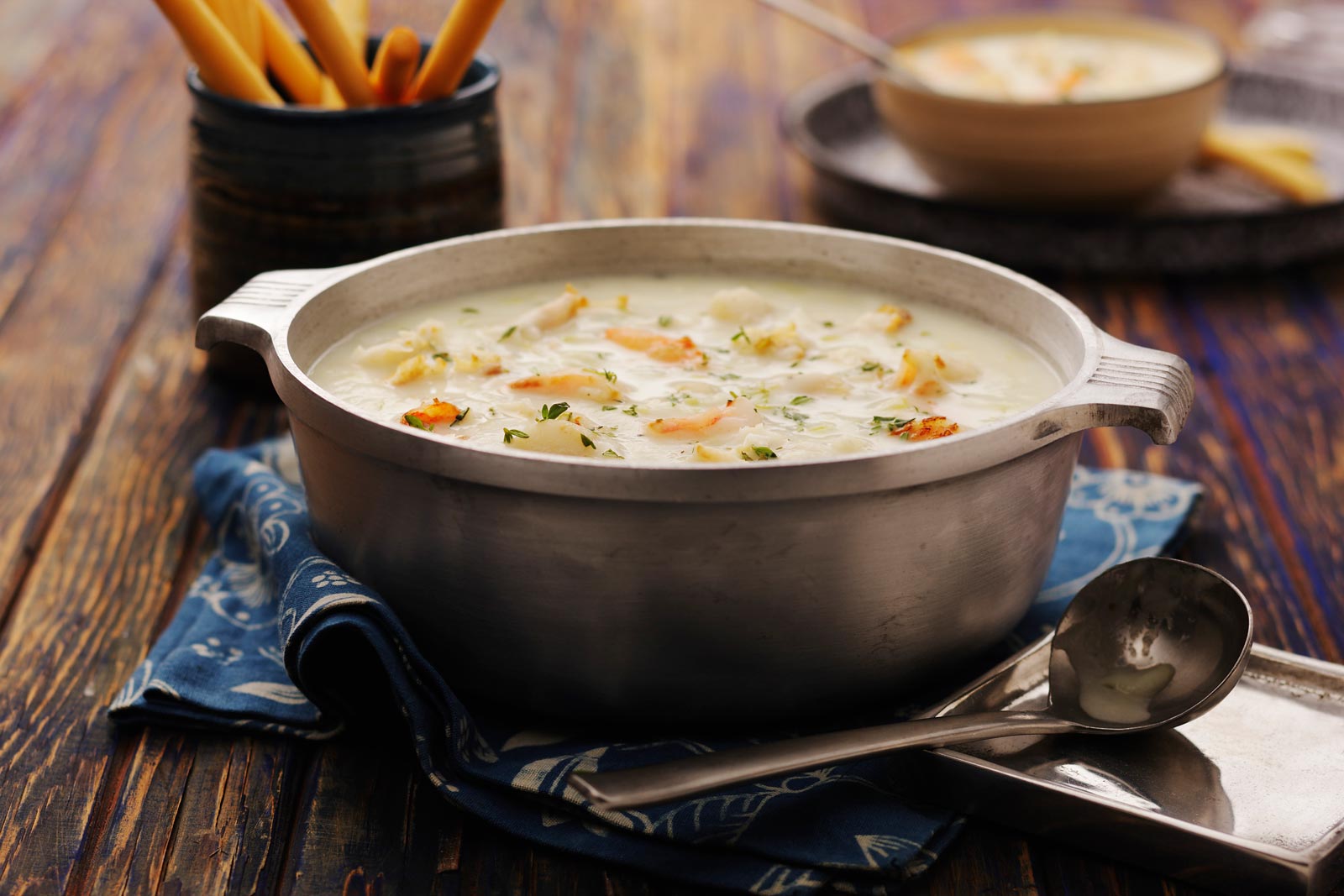 This recipe takes a little more time than our average recipes but when you taste the results you'll realize it was well worth it. These cakes are full of lump crab and perfectly accented with lemon aioli. This recipe makes 10-12 servings so invite some friends over and impress them with your cooking prowess. Pair with a crisp salad and dinner is ready.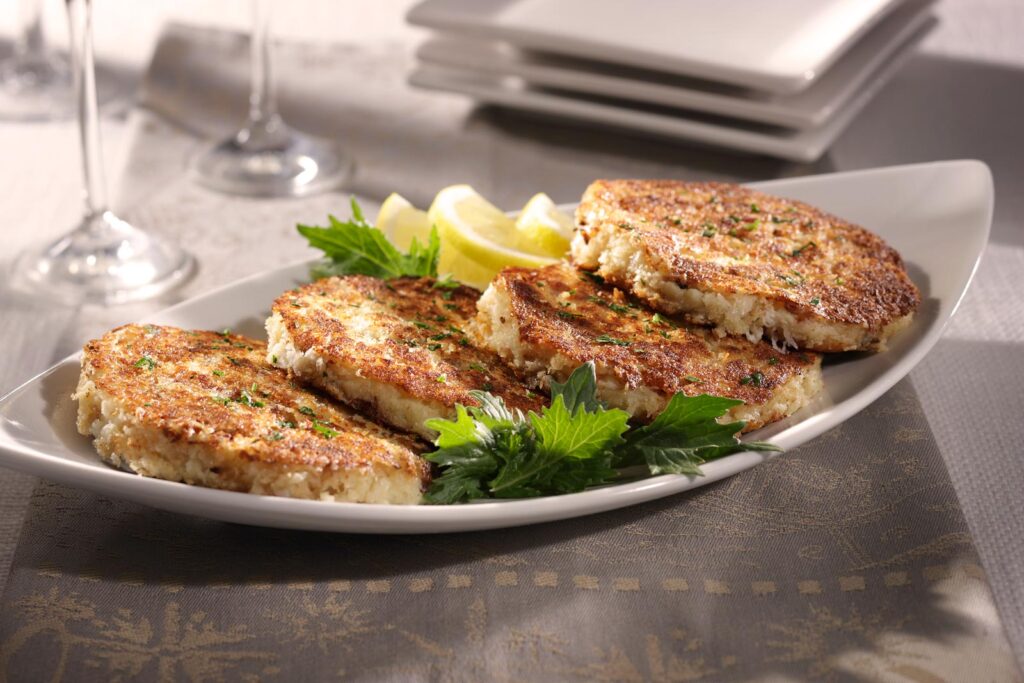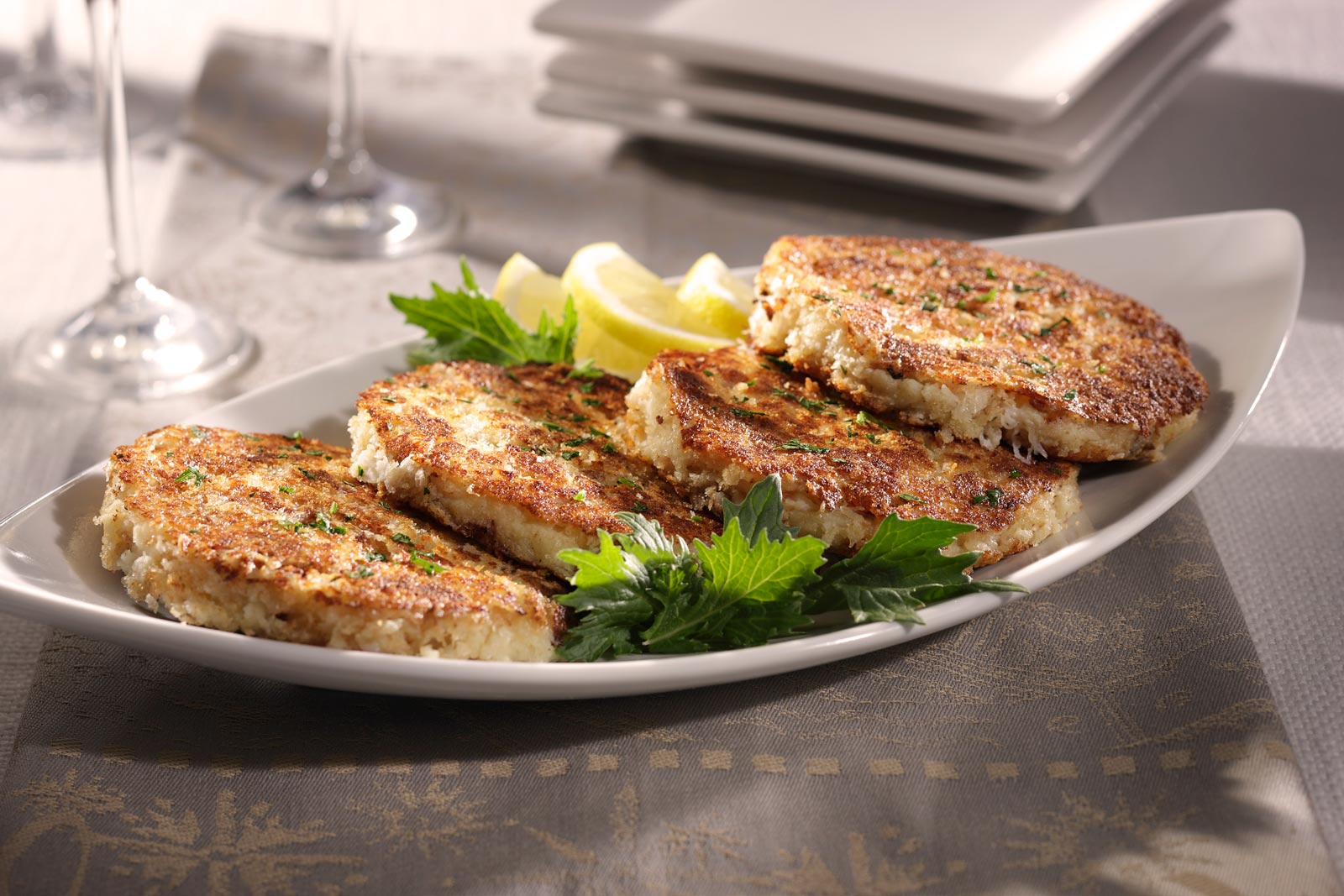 This recipe is the full meal deal. Flaky halibut is topped with a rich lemon butter sauce. Sautéed squash, peppers and zucchini add color and creamy mashed potatoes round out this complete dinner.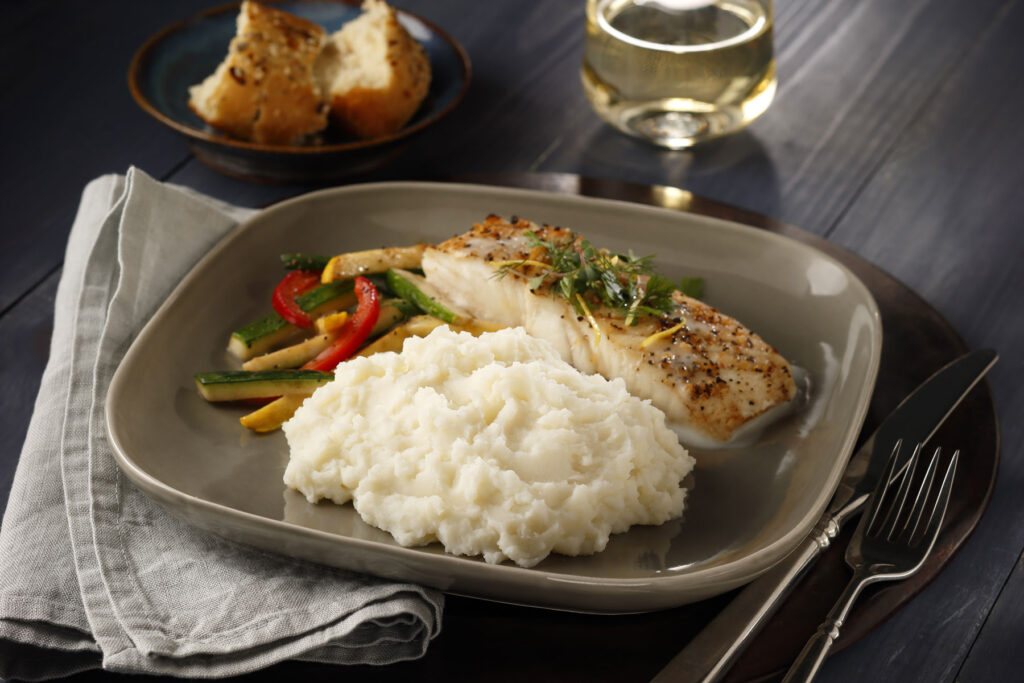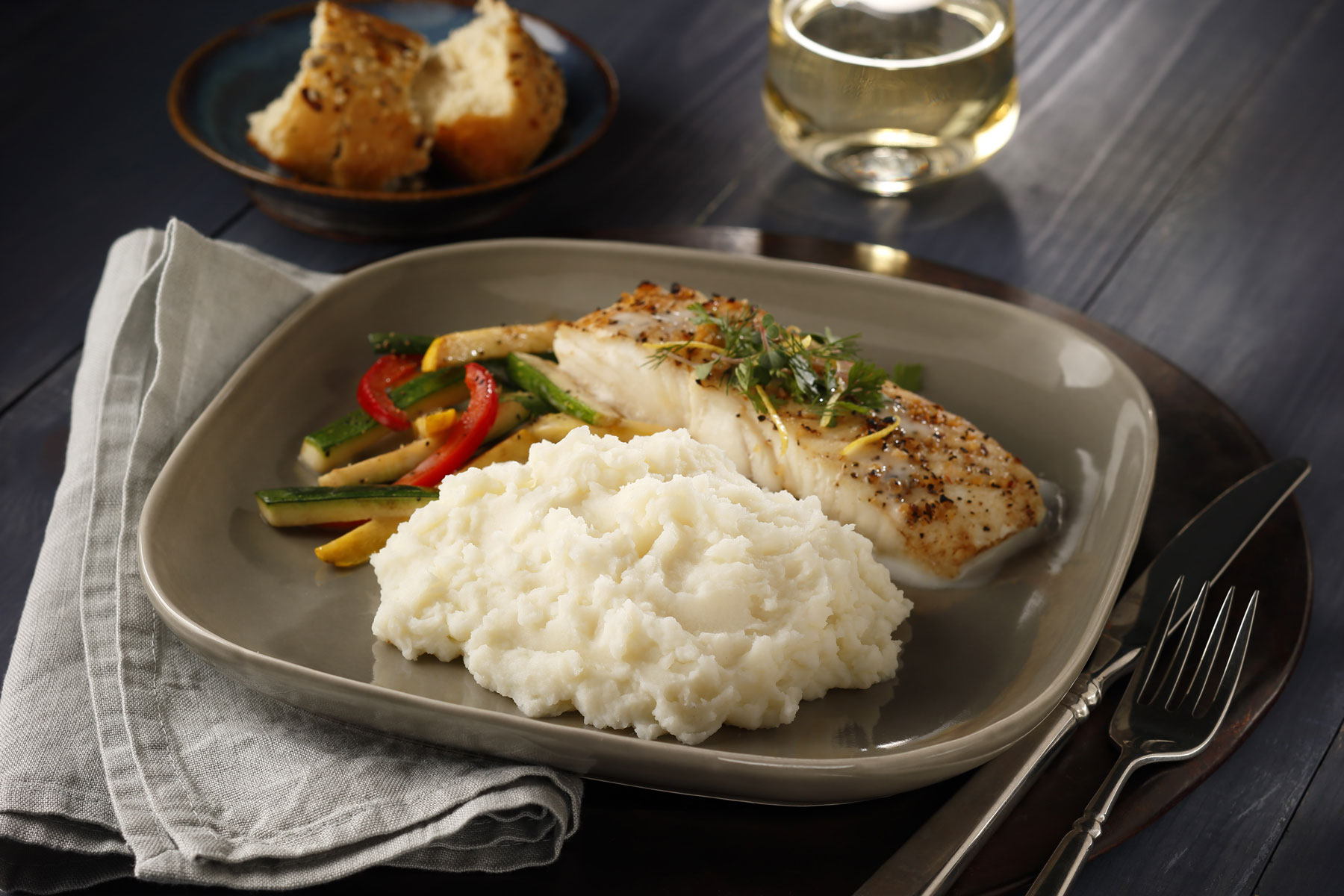 We're doubling down on the Idaho® potatoes with this updated, and healthier, twist on a classic pub favorite – fish and chips. Idahoan potato flakes are used to coat fresh halibut and fresh potatoes are sliced into crunchy baked chips.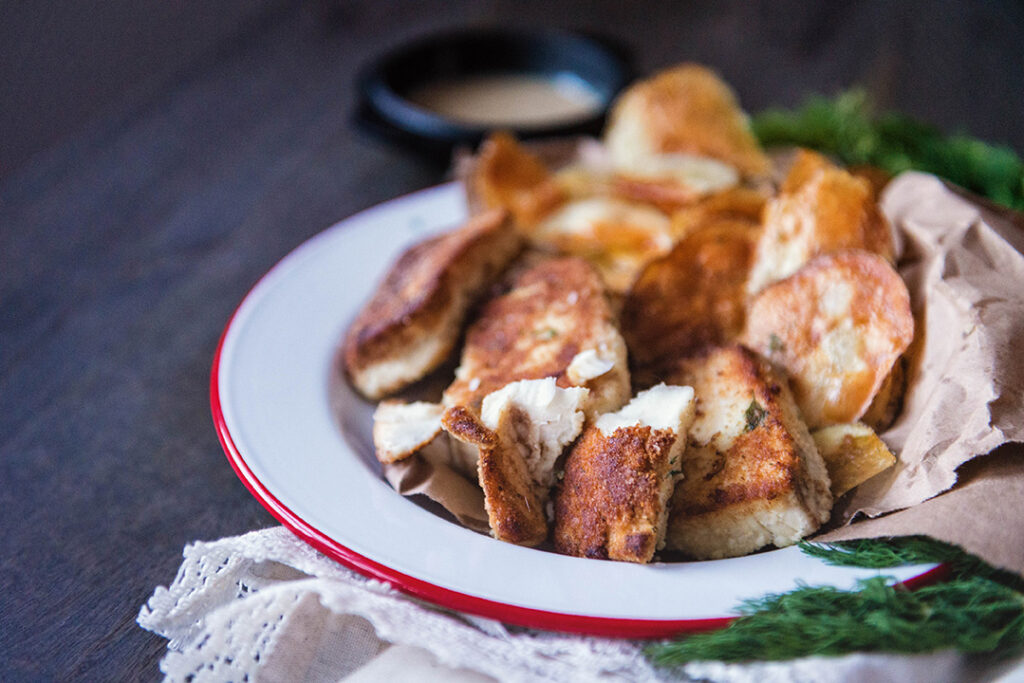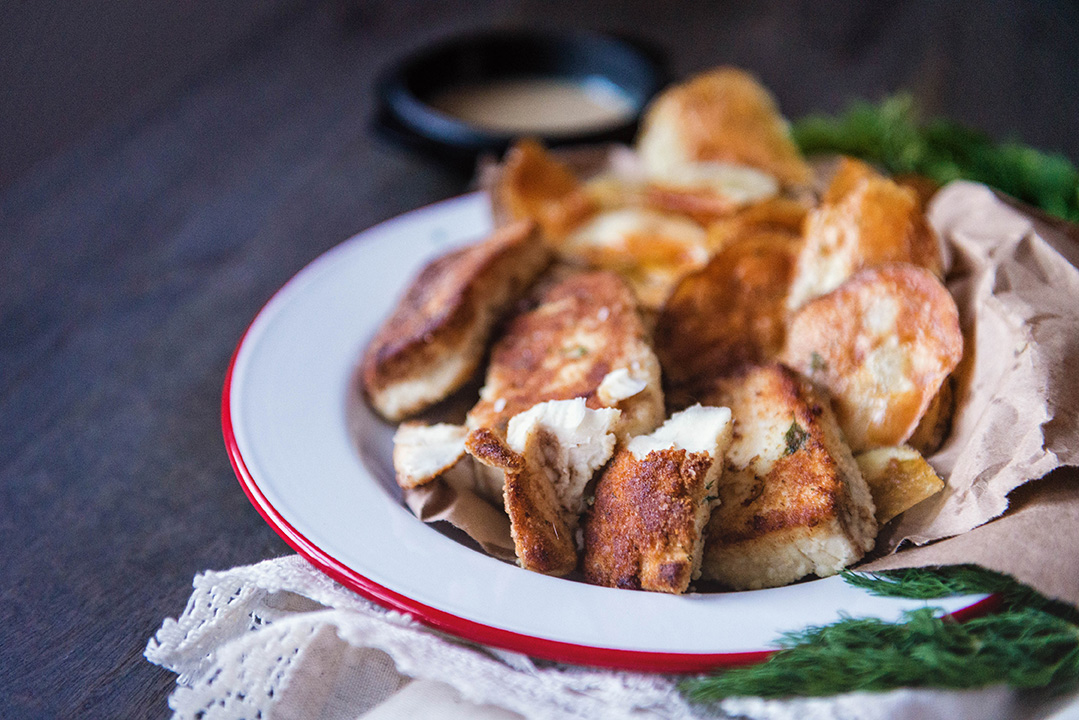 Whether you're observing Lent, or just appreciate a good seafood recipe, we hope you enjoy these five easy recipes.