With so many of us cooking and eating three meals a day at home right now, we have five new spring recipes to lend some fresh inspiration. Some come together in a snap. Others take a little more time, but oh so worth the investment in the end!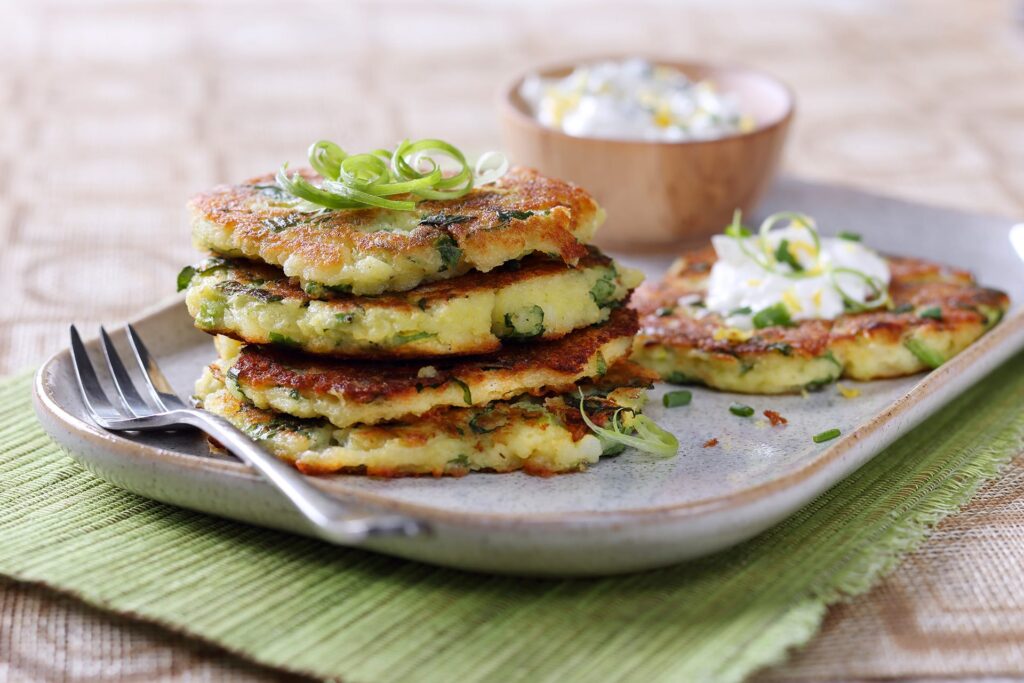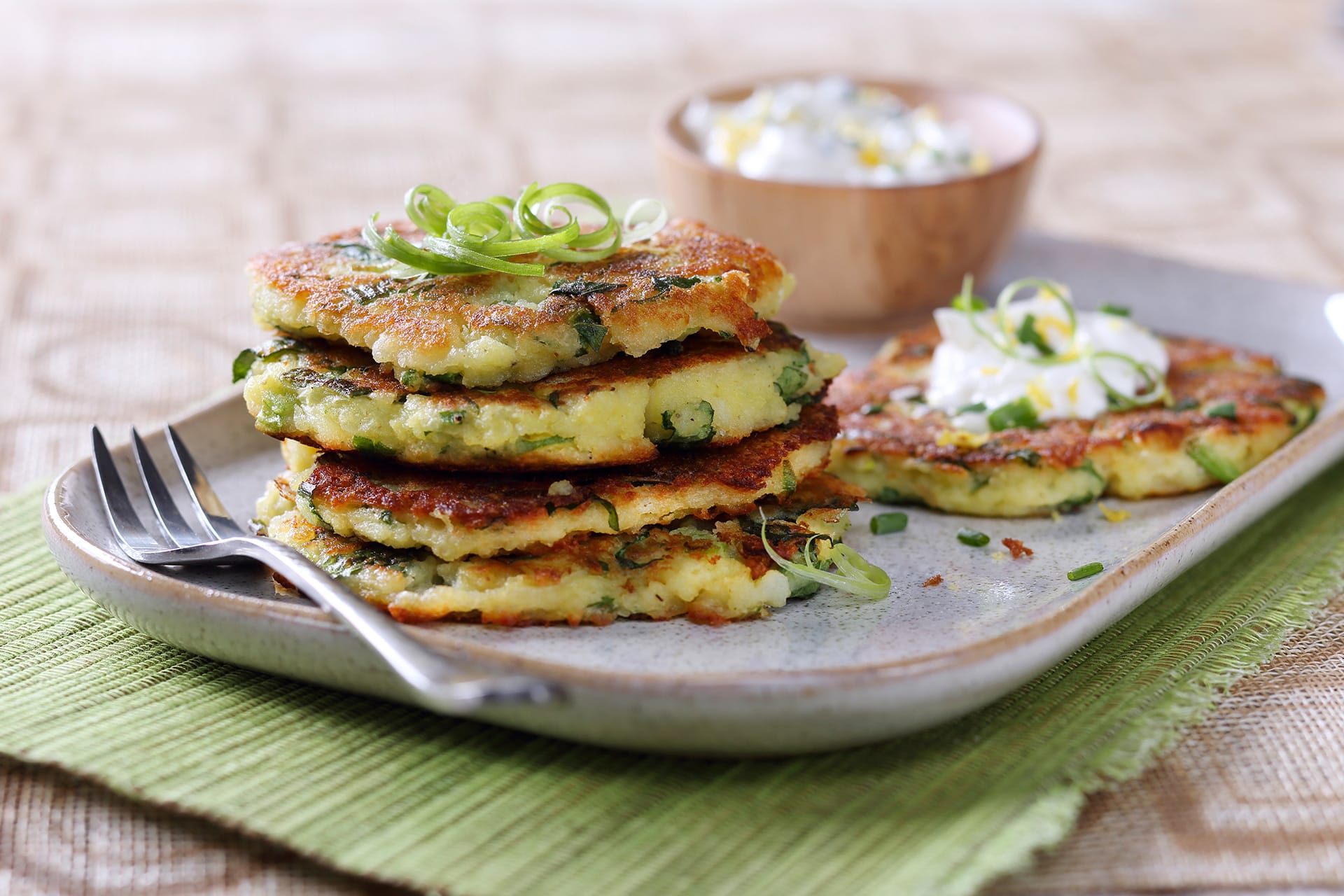 You'd never know that these delicious little potato cakes are packed with protein. Plus they are a great way to sneak some veggies into a dish that is fun for kids to pick up and eat with their hands. They are super easy to make and taste amazing, even cold.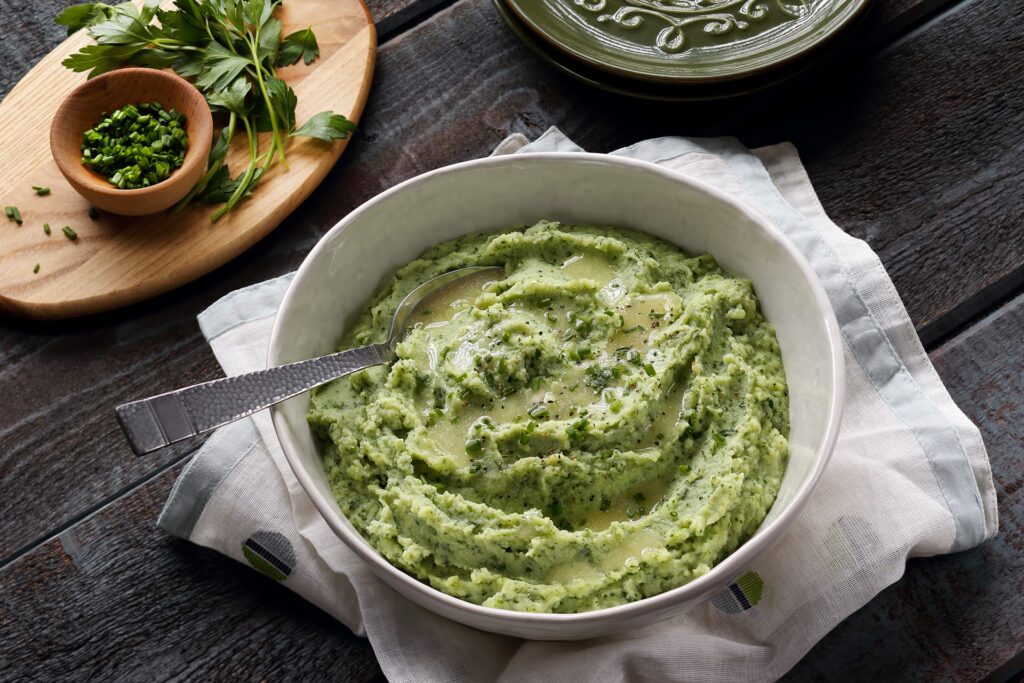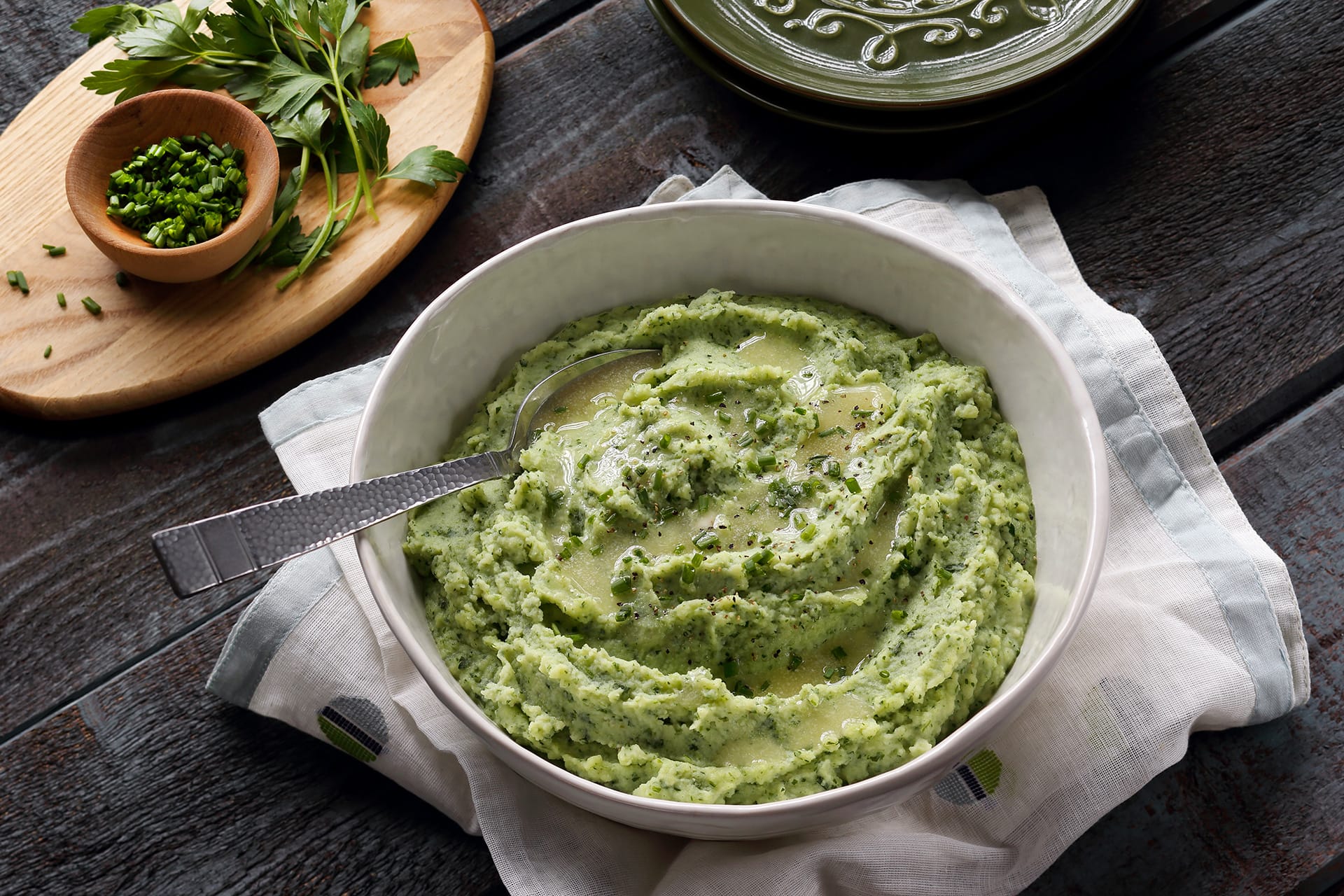 Vibrant and creamy spring green potatoes get a tangy kick from parsley, chives and tarragon. Fresh herbs are combined with sour cream and milk in a blender and then stirred into prepared Idahoan Butter & Herb Mashed Potatoes. Top with melted butter and you have a beautiful, colorful side dish that embraces the season.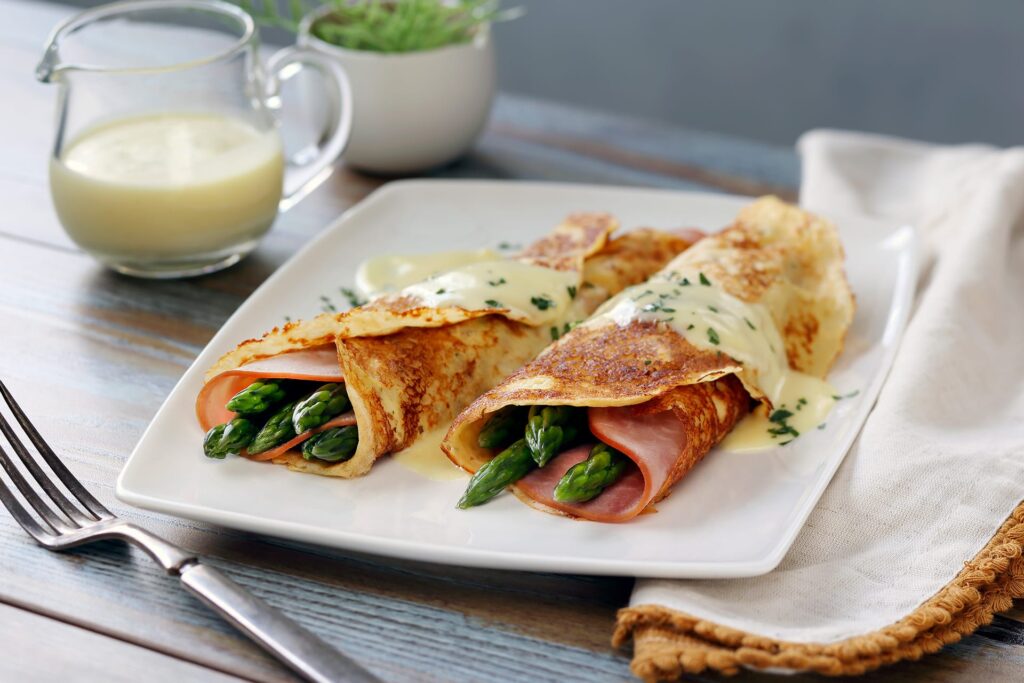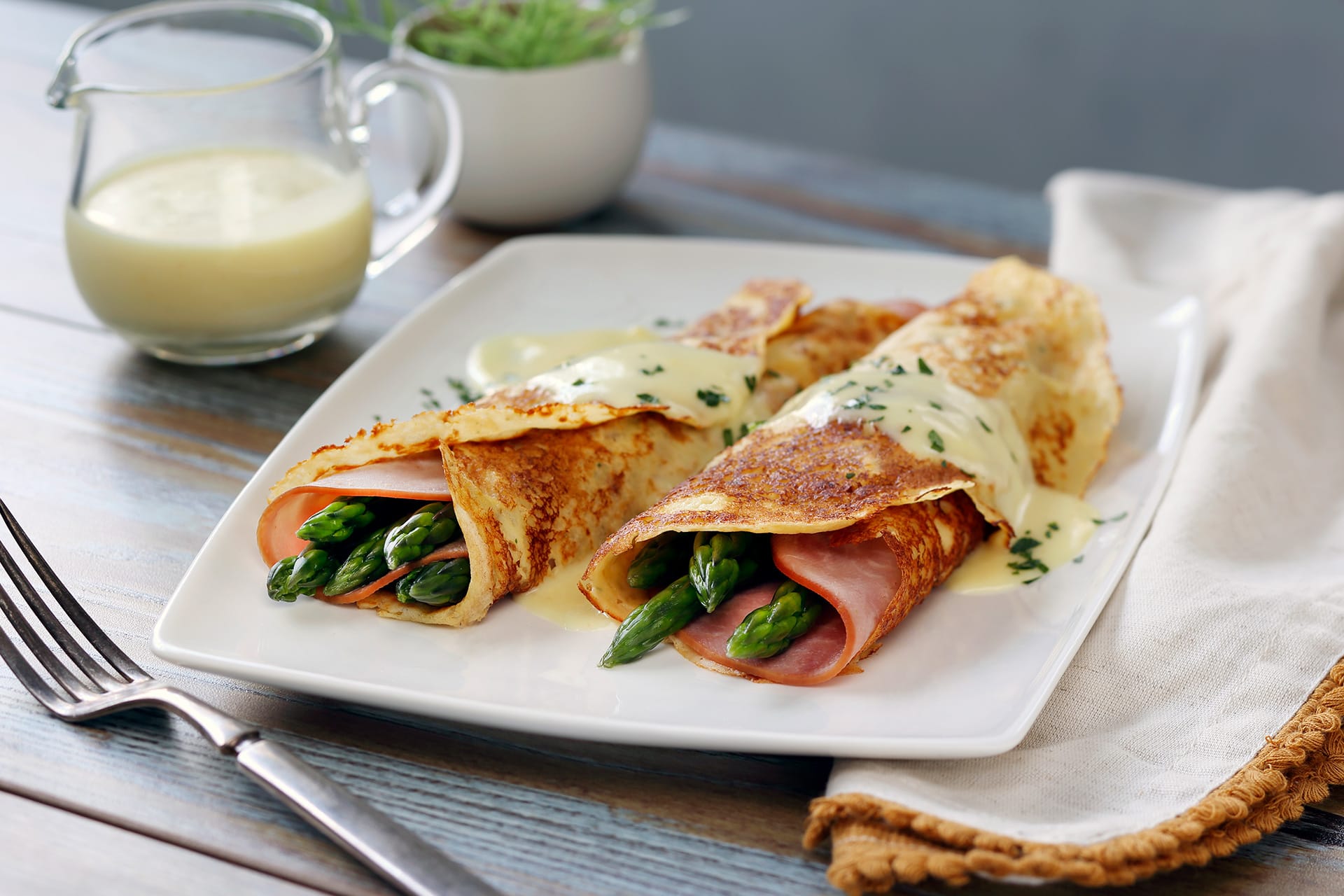 Nothing says spring more than when bright, tender green asparagus starts showing up in the grocery store. These potato crepes are amazingly versatile. Here we've filled them with asparagus and ham but that's just a starting point to get you inspired. Try using leftover shredded rotisserie chicken and whatever veggies you have on hand. Or sauté mushrooms and onions for a vegetarian option. You could also go the sweet route by filling with fruit and topping with a dollop of whipped cream.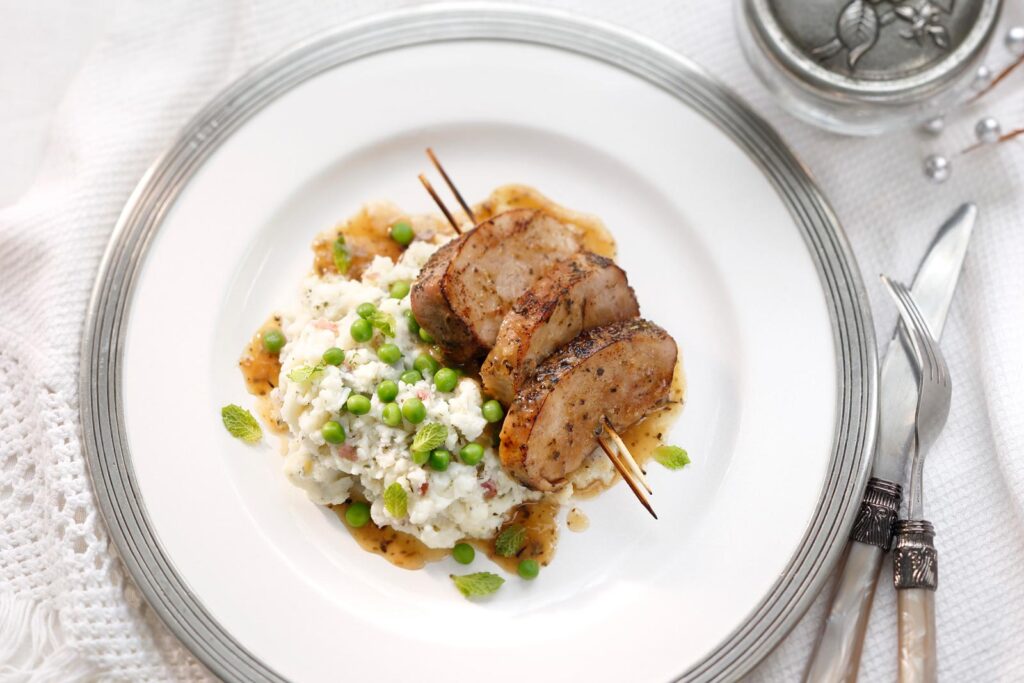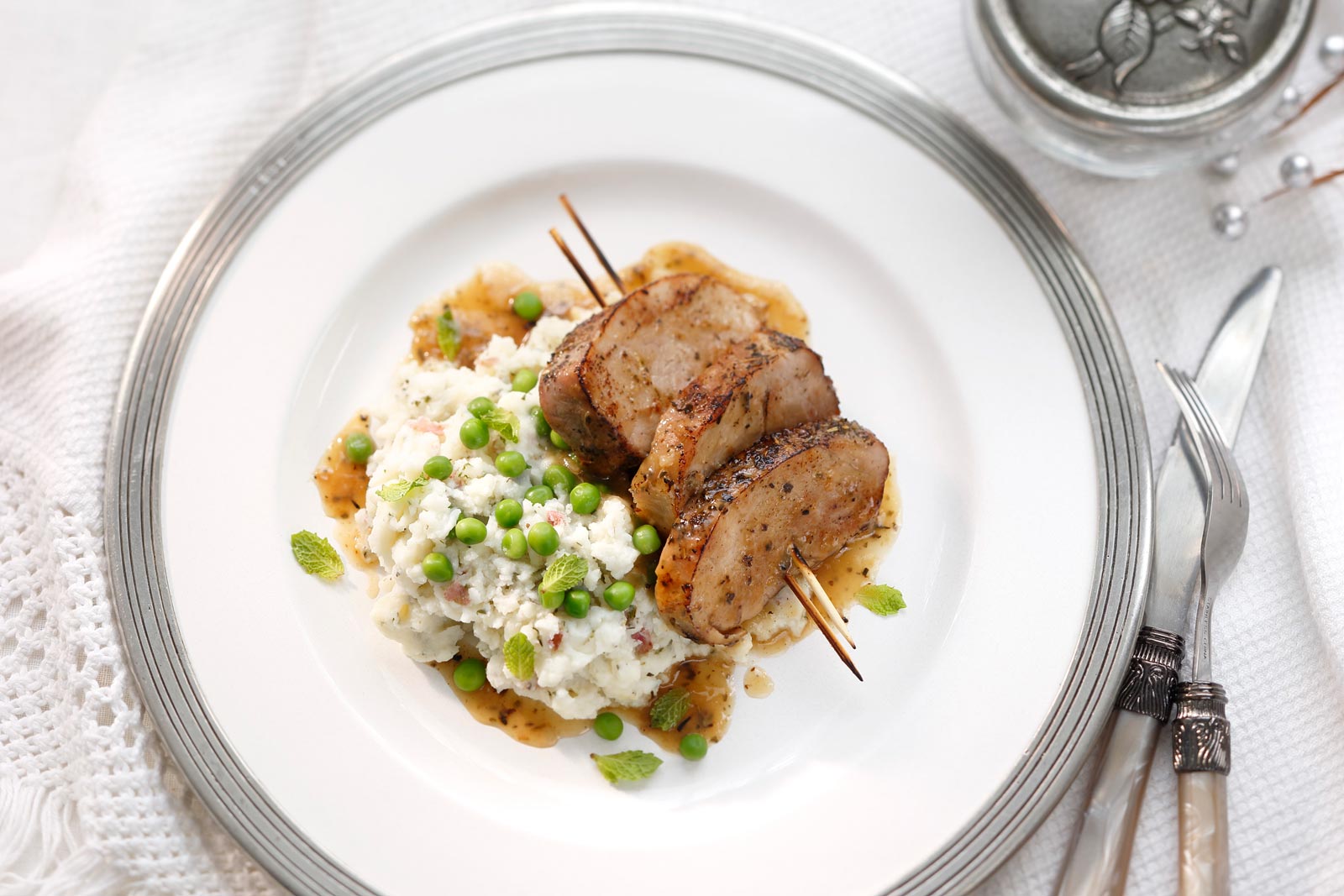 This showy dish comes together amazingly fast. The goat cheese adds a wonderful creaminess and the bright green peas add not only fresh taste but spring color as well.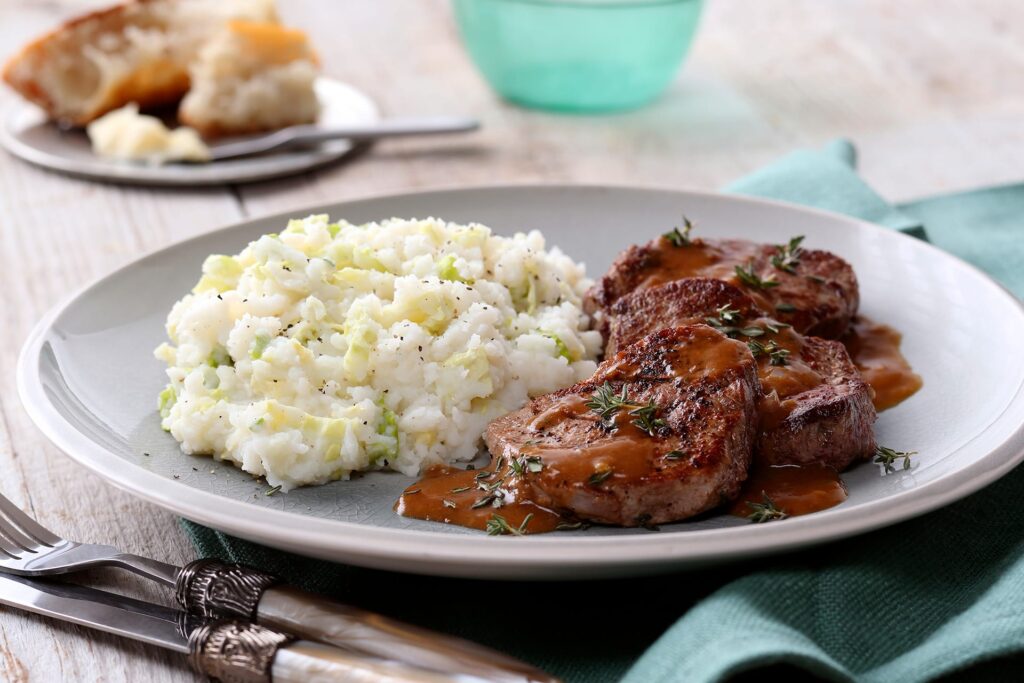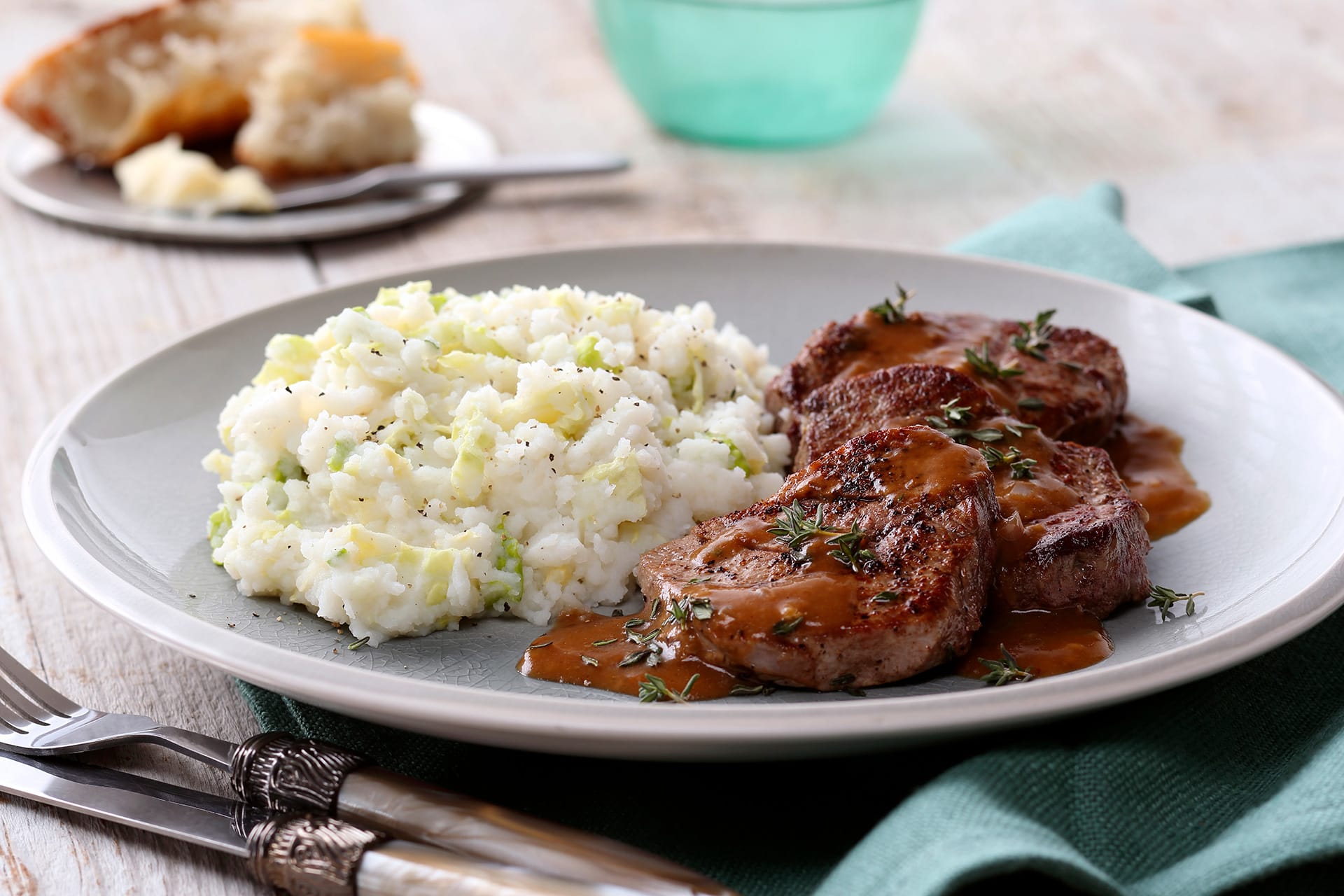 There are many variations on the traditional Irish dish that uses cabbage in potatoes. This one has the addition of leeks and garlic. It takes a little more time to put together but don't be intimidated because it's really easier than it looks initially. And boy will your family be impressed when you put this beautiful plate of food on the dinner table.
With so many meals being eaten at home these days, we hope these new spring recipes bring some freshness and bright color to your family table. Cheers from your friends at Idahoan!