The signs are starting to emerge. #2 yellow pencils with dusty pink erasers. Notebooks in all colors of the rainbow with shiny covers. Backpacks infused with that new fabric smell. Yep – much to the dismay of the kids, it's time to start thinking about going back to school.
But let's not get too far ahead of ourselves – there's still a few weeks of summer left. Plus shopping for all these school supplies is hungry work.
Add to this that we're not ready to step away from the BBQ yet. Hot August nights are perfect for grilling and sweet corn on the cob, preferably eaten on the porch with a big glass of icy lemonade.
And what says summer more than that? Hot dogs, of course. Forget the fries, chips or salad and bring potatoes to the picnic with our Four Cheese Mashed Potatoes riding the dog. Hot dogs topped with mashed potatoes might be a new school approach but it's sure a delicious one. Who knows – we might have a new American classic in the making.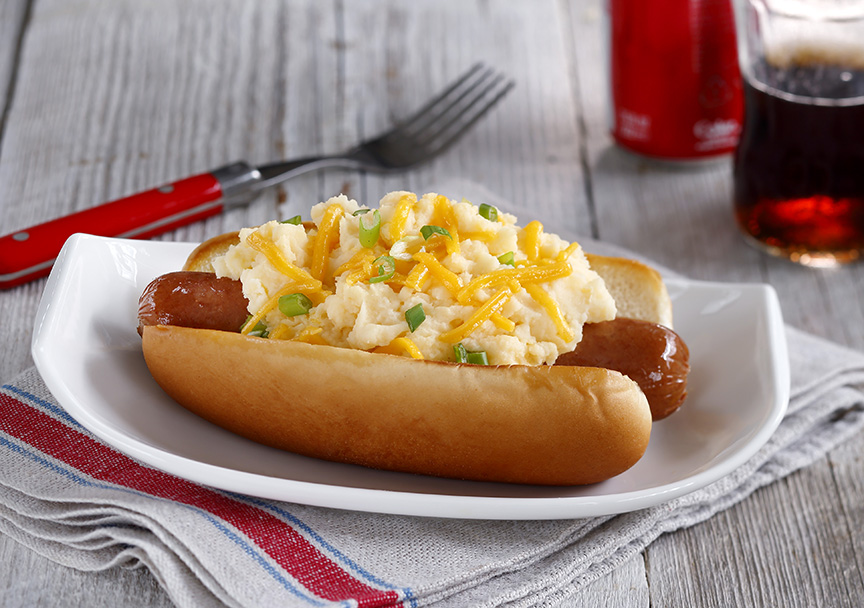 See Pigs Under a Blanket recipe here.