It's amazing how fast the world can change in such a short time. Many people are cooking at home more and eating out less. Trying to manage work hours with educating and entertaining kids that are out of school for the year. We have a solution! This easy spring roll recipe for kids makes a restaurant favorite simple and is something the whole family will enjoy making as much as eating.
We like our families, but we admit, there's been a lot of together time lately. We're definitely looking for new, fun things to do, and if a side benefit is something delicious, well BONUS!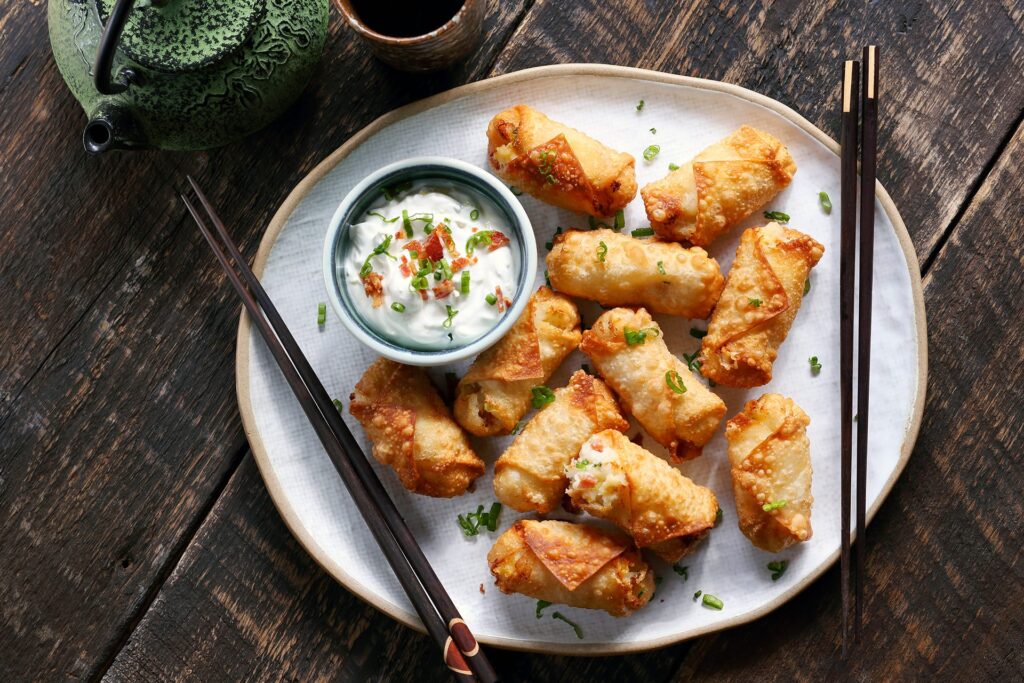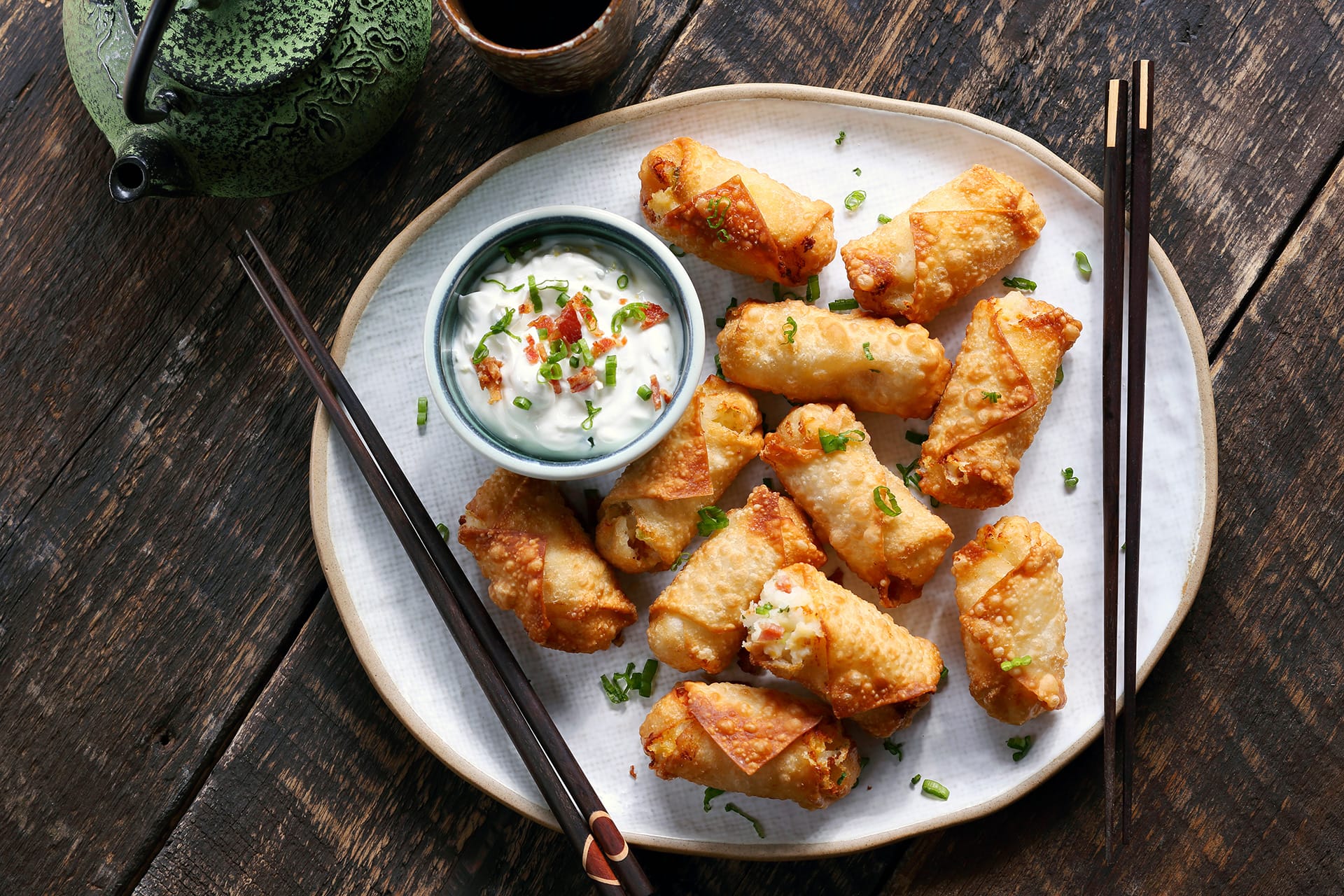 Easy Spring Roll Recipe for Kids
Makes 18-20 spring rolls
½ cup bacon bits
½ cup green onion or chives, chopped
½ cup shredded cheddar
4 oz package Buttery Golden Selects, prepared to package directions
1 package wonton wrappers (24-30)
Oil for frying
Garnish with extra bacon, green onion and cheese
Sour cream, for serving, optional
Stir bacon bits, green onion or chives, and cheese into potatoes.
Fill wonton wrappers with about 1 tablespoon potato filling. Brush with water on all outside edges, roll up and seal adding a bit with more water if needed to seal.
Preheat 2 inches of oil to 375°F in a medium-size skillet. Fry in batches for 3-4 minutes, until crispy golden. Drain on a cooling rack covered with a paper towel.
Serve immediately with sour cream or your favorite dip.
Helpful Tips
Get Creative – We use Buttery Golden Selects but feel free to get creative by trying any of our flavors. Loaded Baked is natural with these ingredients or for a little kick, try Bacon & Cheddar Chipotle.
Fill 'er Up – The same goes with the fillings. Feel free to experiment and create your own favorite combinations.
Bake 'Em – We fry the ones above for the ultimate crispy crunch but if you're looking for a healthier route baking is an option too. Line a baking tray with foil and coat with non-stick cooking spray. Place filled eggrolls on the prepared tray and lightly brush with melted butter. Bake in a preheated 425°F oven for 15-20 minutes, turning once during baking.
Skillet Frying – Heat 2 tablespoons oil in a large nonstick skillet over medium-high heat. Add 6-8 egg rolls, seam side down and fry 7 minutes or until golden, turning occasionally. Place on wire rack. Repeat with remaining egg rolls, adding a bit more oil with each batch if needed.
Air Fry – Preheat air fryer to 390°F. Spray spring rolls with non-stick cooking spray. Place in the basket, making sure not to crowd. You'll need to fry in several batches to get them all cooked. Fry for 5 minutes; flip and cook until golden brown, about 5 minutes more.
More fun! – Look for more things to do with the kids? Last week we made Mashed Potato Play Dough which was a big hit. Our friends over at the Idaho Potato Commission also have a bunch of fun activities.
Hope everyone is hanging in there and is healthy and happy!