We're not sure who to credit for the recipe development on the ramen bomb. We first found it on a backpacking website. It is also a favorite of thru-hikers on the Pacific Crest Trail. The ramen bomb is big fuel whether trekking across the country or out for a weekend jaunt.
Why Ramen Bombs are Perfect Hiking Food
Carbs, carbs, carbs – refuel after a long day of backpacking with the quick energy from carbohydrates.
Lightweight – the ingredients weigh almost nothing and take up very little space in your pack.
No stove required – there are two methods (see below) for making a ramen bomb, and one just uses cold water for even easier preparation on the trail.
Filling – one recipe's worth is sure to fill up even the hungriest of hiker.
Inexpensive – we made the version below with Spam and all the ingredients cost around $3. Tuna packets are another option as well.
Potassium – potatoes are loaded with potassium which is key for muscle recovery.
Variety – besides switching out protein options, both ramen and Idahoan mashed comes in loads of flavors for lots of possible combinations.
Let's Make a Ramen Bomb!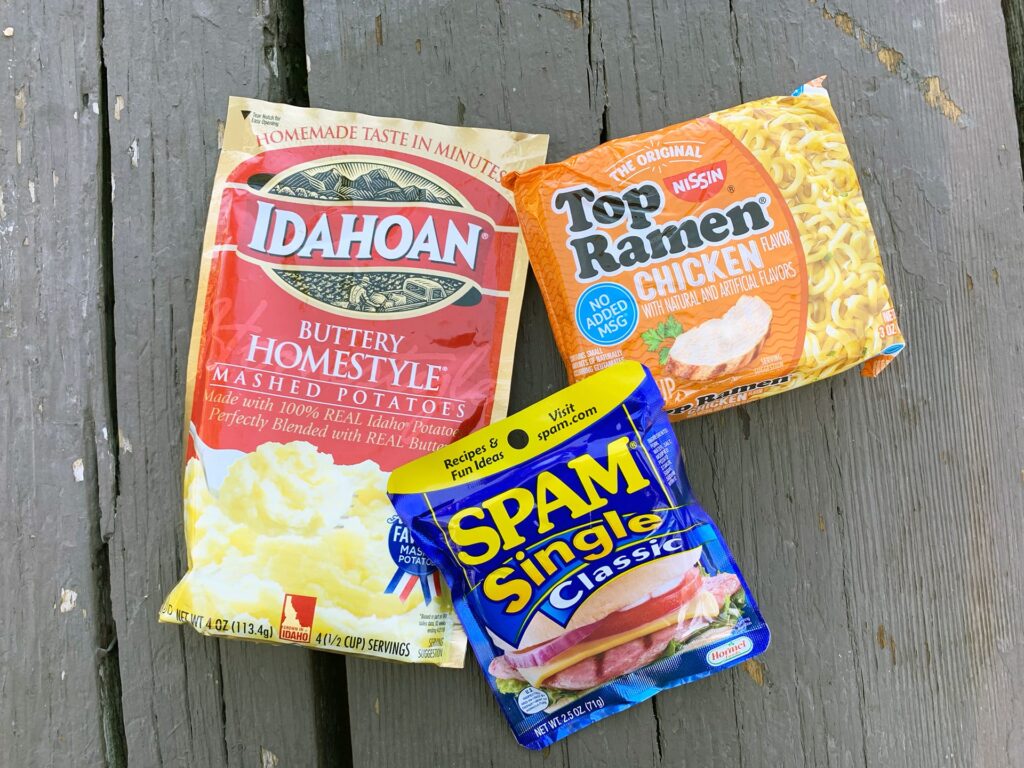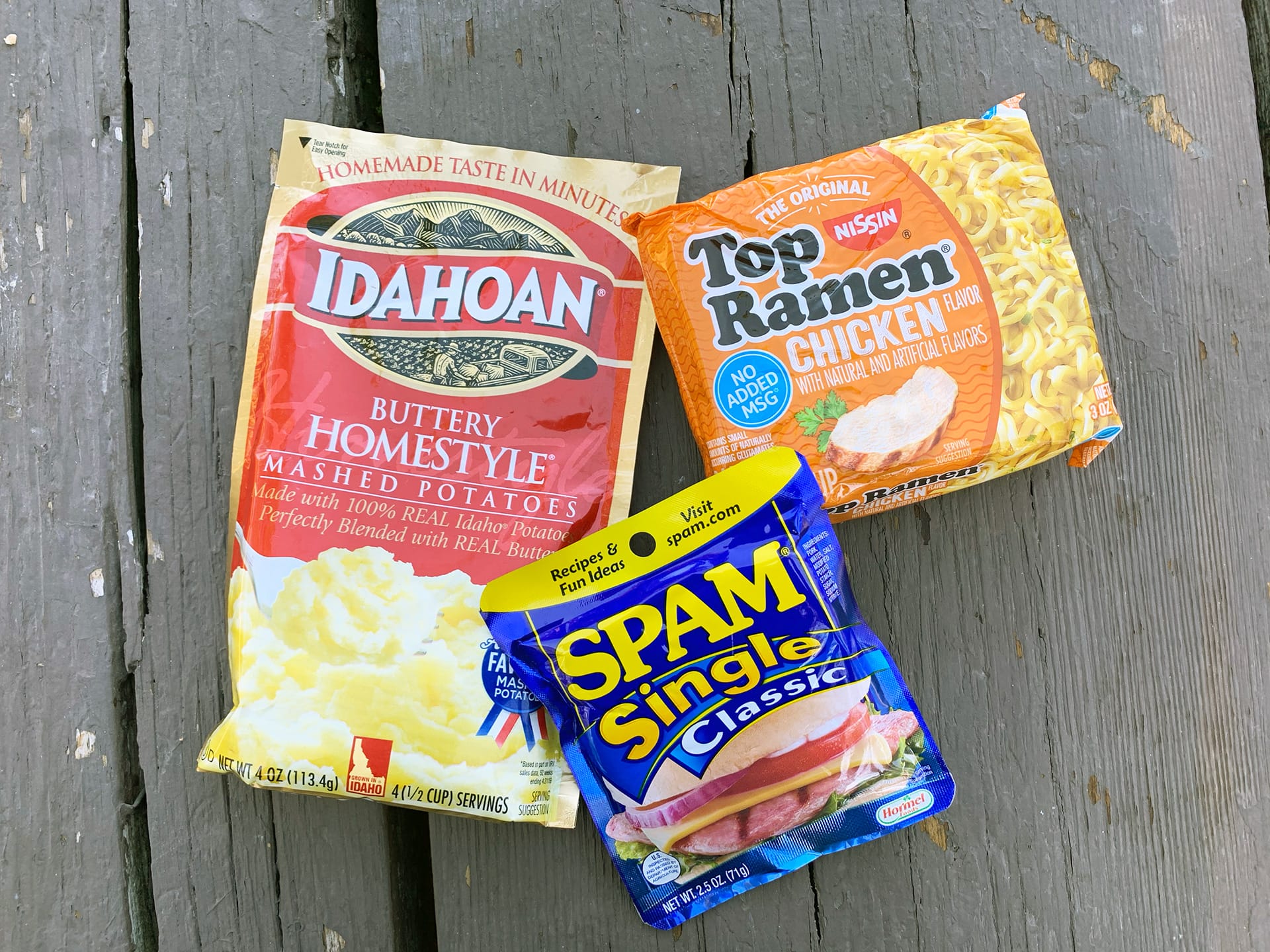 The ingredients are simple:
1 4-ounce package of your favorite Idahoan mashed potatoes
1 package Top Ramen, any flavor
Optional – 1 package of protein
Hot Water Method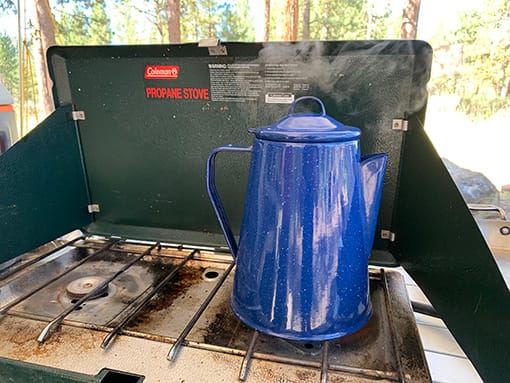 Place all the ingredients in a freezer zip-close bag. Pro tip: Take the ramen and potatoes out of their packages at home to reduce waste on the trail.
Add 3-4 cups hot water directly to the bag (we used 4 cups in our version here for a creamier texture).
Shake the bag gently to mix the ingredients but be careful as the bag is hot!
Wait a few minutes for the ingredients to hydrate, and then open the bag and stir to make sure there are no dry spots, adding more water as needed.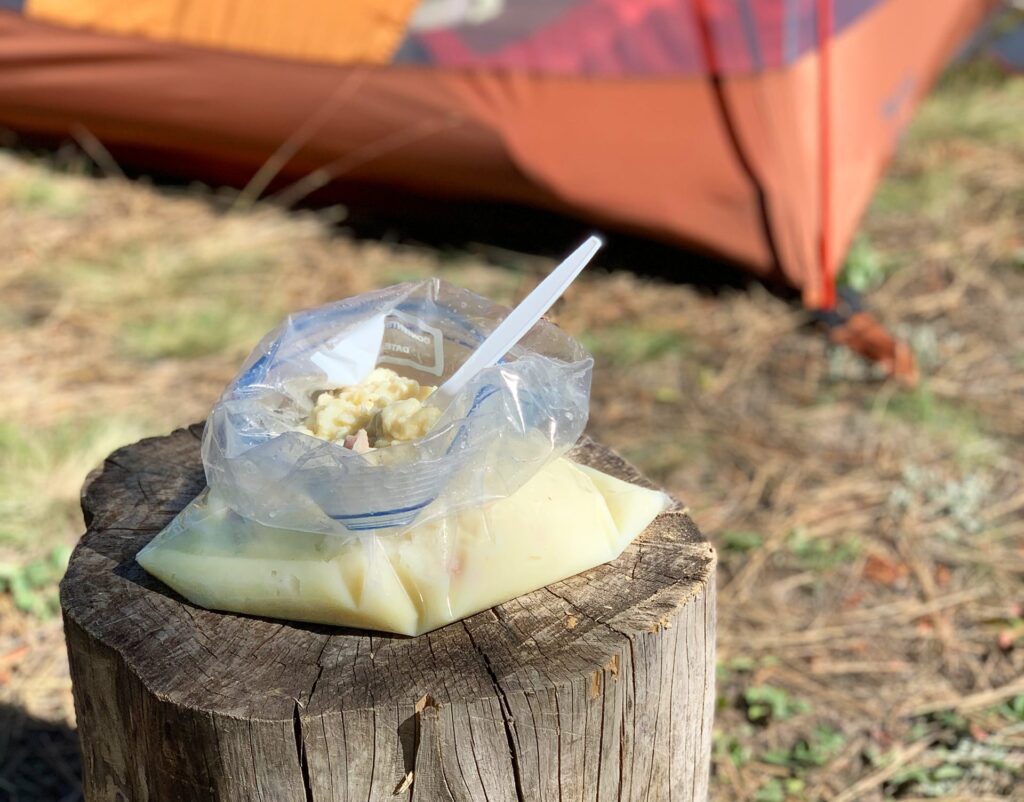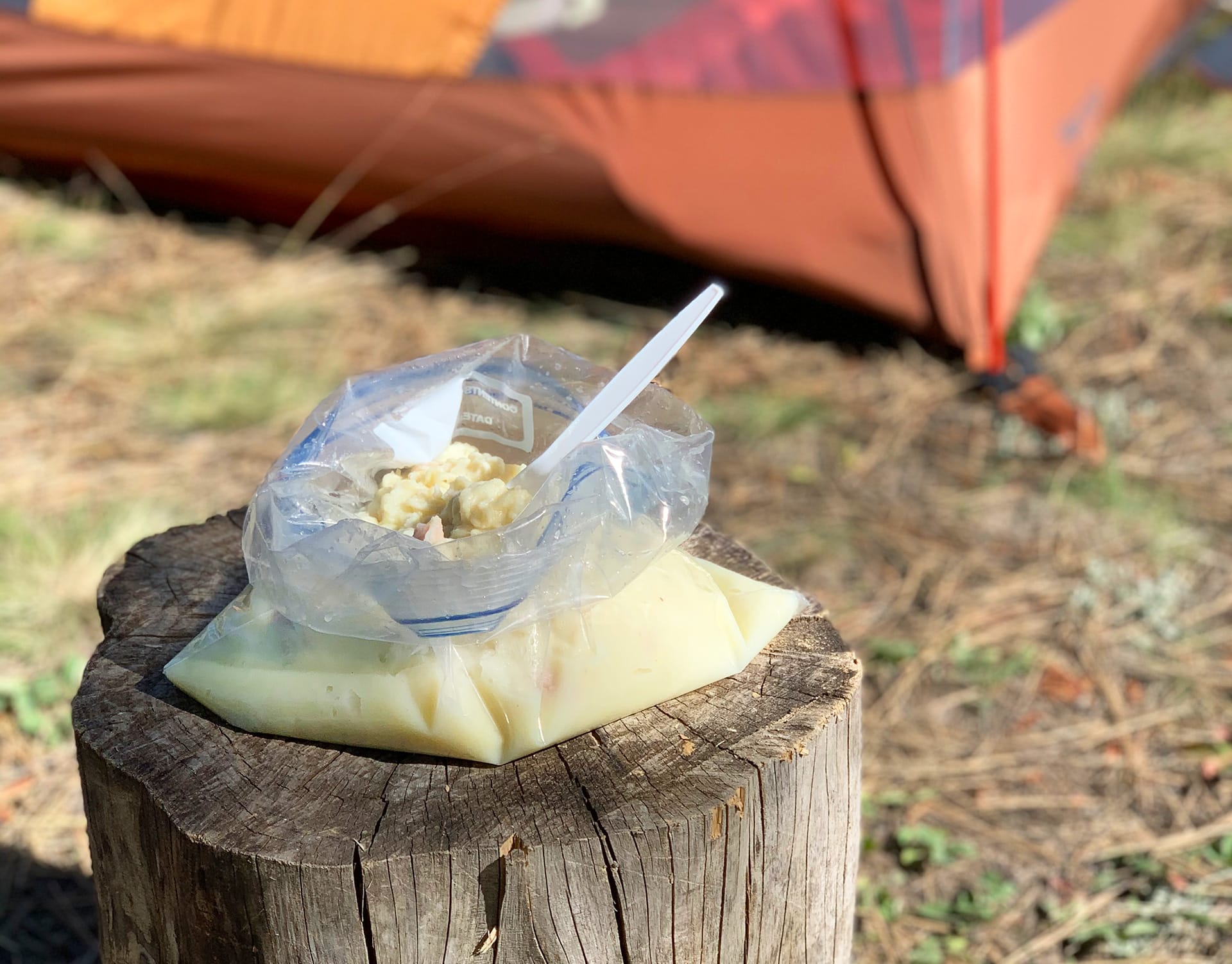 Cold Water Method
Don't want to get the stove out? No problem! Add all your ingredients to a Nalgene, or other BPA-free container, and throw it in your backpack. When you get to camp, dinner is ready!
More Flavor Options
Make it spicy by adding crushed red pepper flakes or dried chili powder.
Take your ramen bomb in a Thai direction by adding peanut butter! Use the hot water preparation method for creamier incorporation and use real peanut butter vs. the powdered version as the key to delicious success is the oil. Thanks to Wild West Trail for that idea!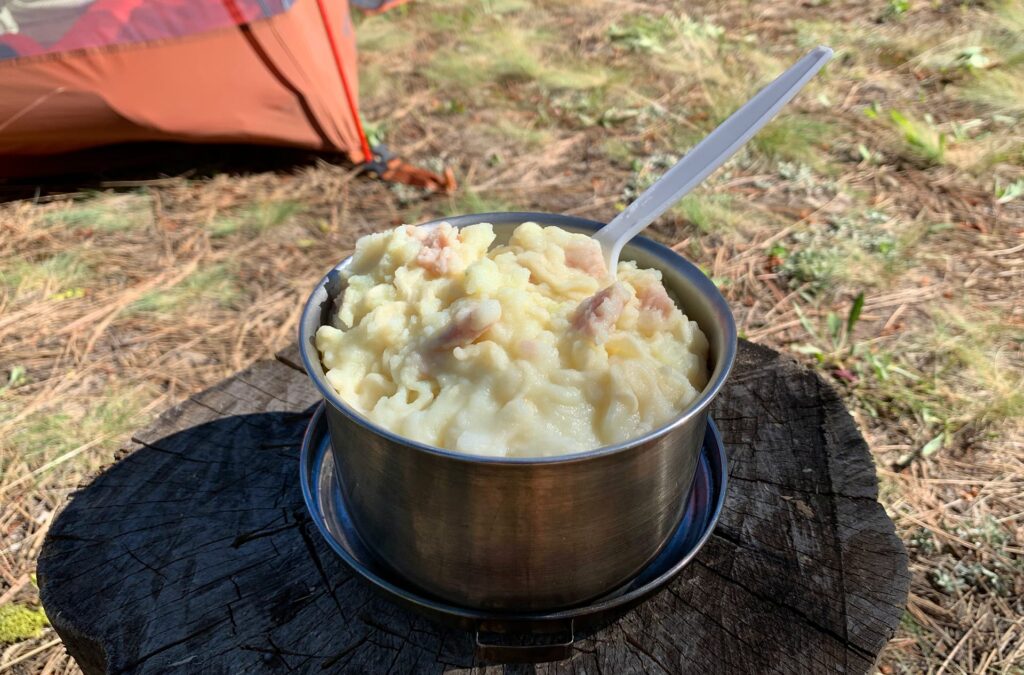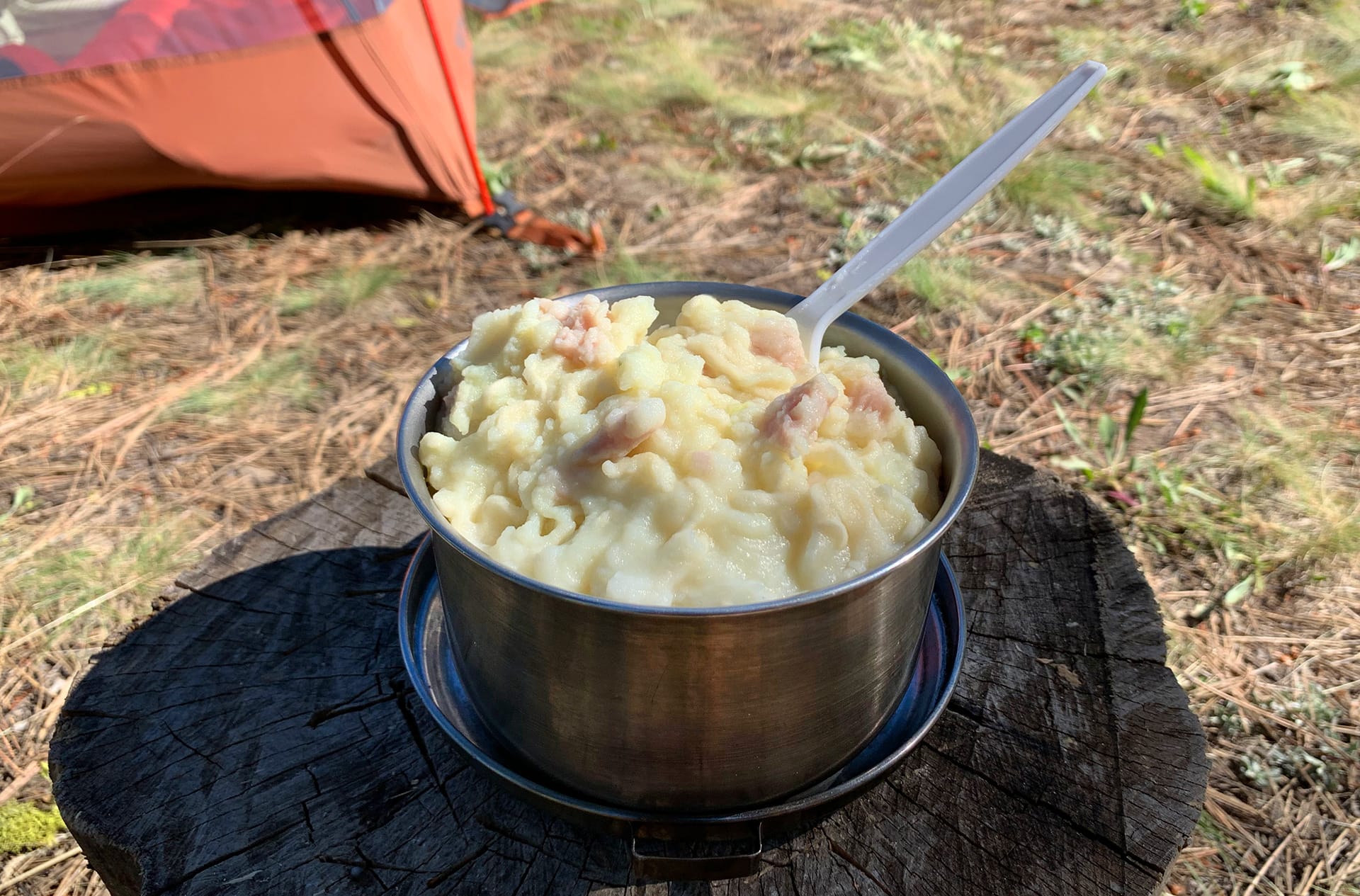 Do you have any ramen bomb tricks? Jump out to our Facebook page and let us know about them!
Here's to a summer of outdoor adventures!