A packet of seasoned Idahoan® Garlic Mashed Potatoes is one of the fastest ways to a comforting bowl of soup. Although the packet was meant to be made into mashed potatoes, all it takes is the addition of a bit more liquid, some leafy greens and some cooked bacon to transform this into a soup, instead. The potatoes thicken the soup just enough, and lunch or dinner is on the table in less than 15 minutes.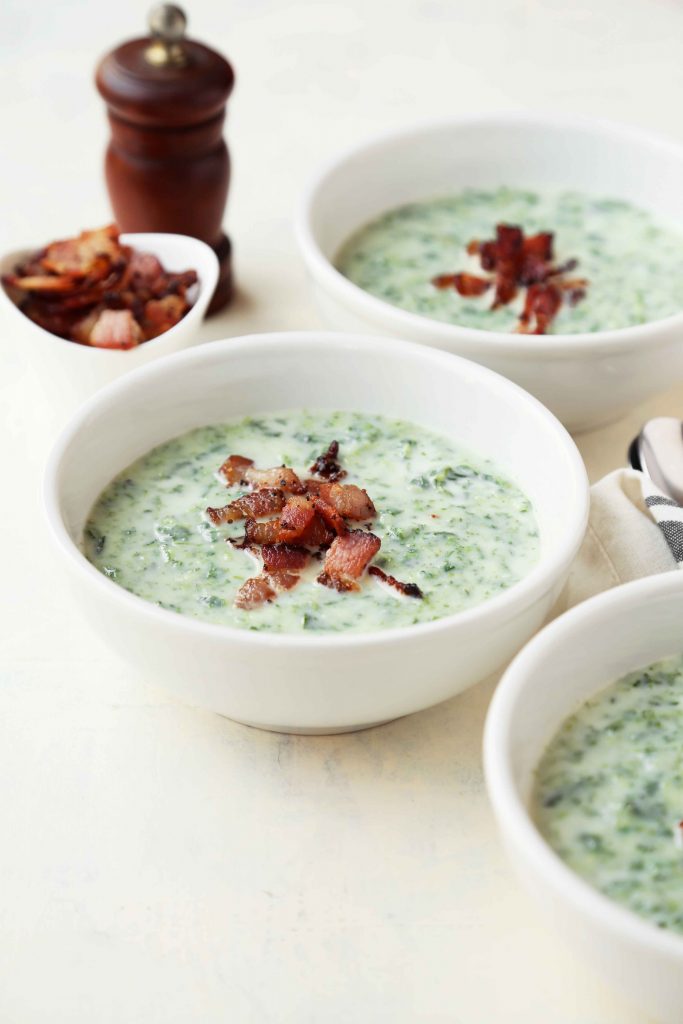 Roasted Garlic Potato Spinach Soup
Ingredients
1 - 1- oz package frozen chopped spinach
3¼ cups water
1 cup milk
¼ tsp ground nutmeg
Pinch of kosher salt
Ground pepper – 15 or so turns of the pepper mill
1 - 4 oz package Idahoan® Roasted Garlic Mashed Potatoes
4 sliced cooked bacon, chopped (or ½ cup chopped ham)
Instructions
Place spinach package in microwave oven and thaw by cooking at 30-second increments. It should take 1 minute or slightly longer but no longer than 1.5 minutes.
In a medium pot, heat water, milk, nutmeg, salt and ground pepper until boiling.
Turn heat off, add thawed spinach and contents of potato packet and stir well. Cover and let sit for 5 or so minutes.
Stir in bacon or ham, or sprinkle on top, as you wish.